For the past ten years, I've lived in an early twentieth century triplex in Mile End–Plateau in Montreal. It's the kind of neighbourhood where a writer might easily spend an afternoon in a café with a coffee, a notebook, and a sharp pencil. Yet it's not something that comes easily to me because I don't drink coffee or write longhand. I type on a laptop in my home office with a glass of filtered water and all the comfort ergonomics can buy.
Despite its name, the Plateau is known for its wonky floors. When I set up my desk, it wobbled, and my chair rolled towards the door. A friend built a large platform that rises six inches off the floor to create a level surface. Behind the platform, two black Ikea bookcases are clamped together so they don't teeter, either from the uneven floors or the weight of the literary giants on the shelves. On the wall facing me are mounted covers of five Faulkner novels and a poster from a Bruno Schulz exposition in Paris. To my left, next to the window, on a kind of literary clothesline, I've pegged 14 images of Fernando Pessoa who is often striding through the streets of Lisbon. Together, the three authors remind me to write about "the heart in conflict with itself", to find whimsy in the everyday, and to push forward.
The pandemic has shaken up my writing practice in a good way. With the gym closed, I began walking more through the wooded paths on Mount Royal. As I navigate over rocks and tree roots, ideas will often come to me. I've taken to capturing them in a notebook. Sometimes the physical act of writing is enough to implant the words without needing to decipher my scrawl.
Mile End–Plateau is also well known for renovictions. With the sale of my triplex last summer, I've been forced to move. As I visited potential apartments in new neighbourhoods, I discovered the only criteria that matter relate to my writing space. Is it quiet? Is it large enough for my office, and all my bookcases and shrines? Can I set up my desk so the window is on my left? Is there a view when I need distractions? And finally, to my surprise, is it close to the twisting paths up the mountain? I will be happy to leave the Fun House floors behind, but I've become convinced it's good for my writing to stay a little off kilter.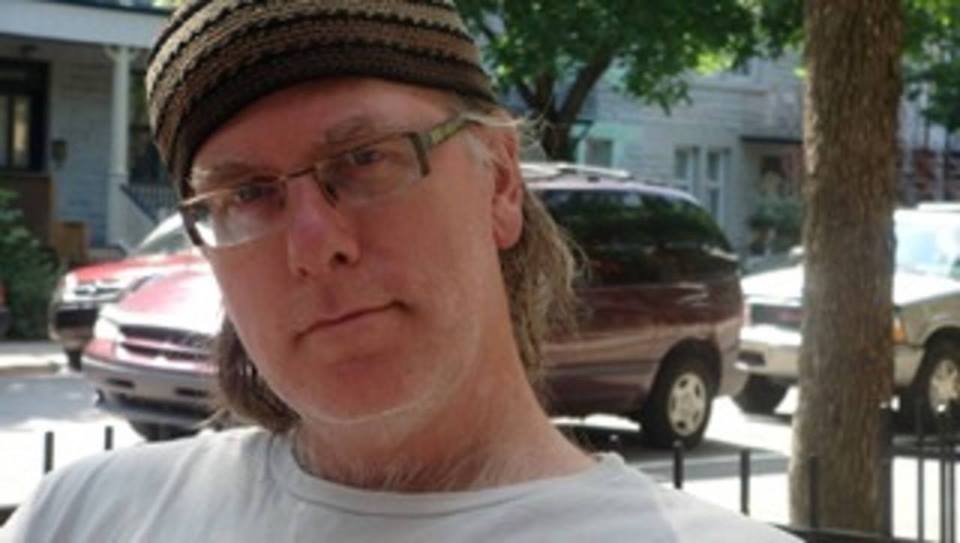 Mark Foss has appeared in The New Quarterly, off and on, since the previous millennium. His words also appear or are forthcoming in Existere: Journal of Arts & Literature, Hobart, Into the Void and elsewhere. He writes from Montreal, but you can visit him at www.markfoss.ca.