Mark Truscott's Writing Space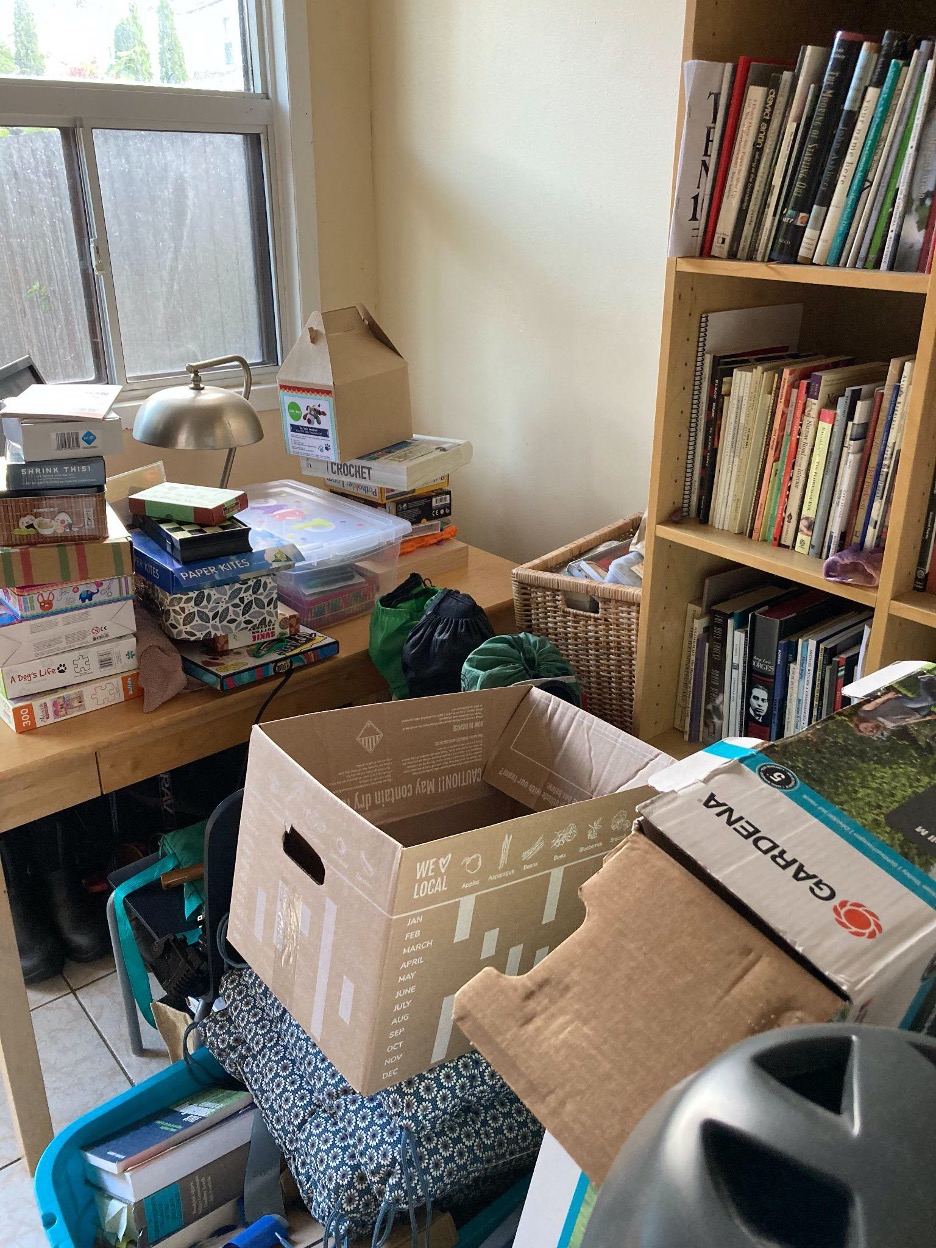 Above is my writing space. (I have received permission to include this photograph on the condition that I acknowledge that the room's current state is in part my fault.) Life doesn't always conform to writerly ideals. Active kids, chaos, and full-time jobs happen, and our house is pretty small.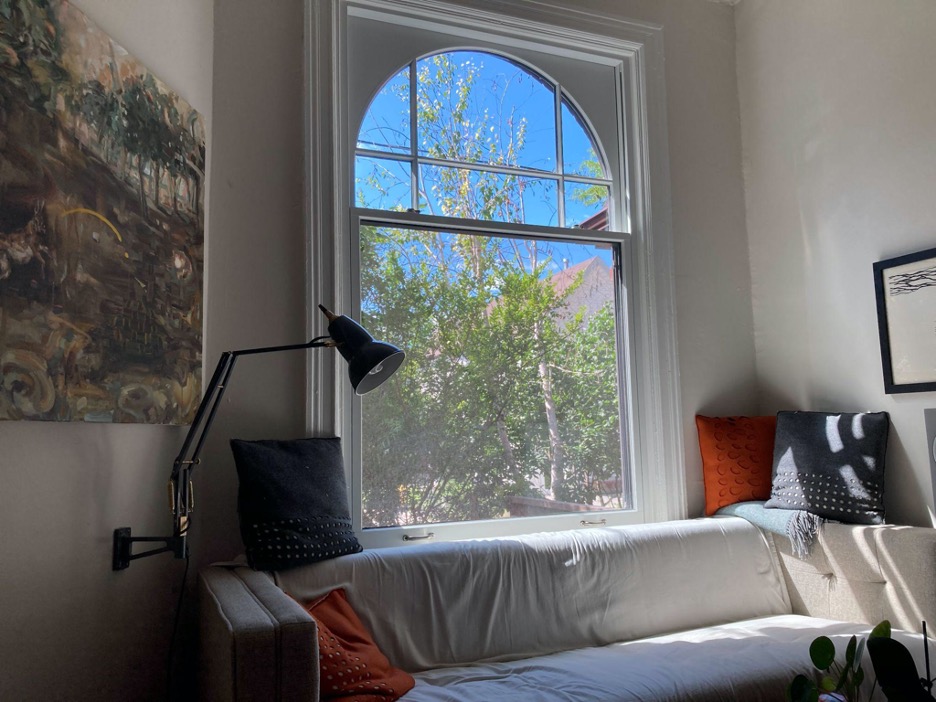 This is our living room, where I actually write. It's perfectly nice, but during the hours I'm off work, the only time it's quiet enough is from four-thirty until around seven each morning. So that's my writing time. I've come to like this arrangement quite a bit, and indeed I believe it's factored into my writing. In fact, I'm prepared to say this room in the early morning hours is the implicit setting of just about every poem I've written since 2008. I was certainly thinking of the view through the window when I wrote "Piano" (though it was winter).  
Mark Truscott is the author of three poetry books, most recently Branches.