TNQ T-Shirt
Wondering what all the cool kids are wearing? TNQ t-shirts, of course! Show off your literary style.
"Watching birds at the feeder outside our kitchen window was a daily ritual growing up," says Carey Jernigan, who designed the t-shirts. "I've always loved the fact that some collect shiny or otherwise interesting things and bring them home to incorporate in their nests. I like to think of the TNQ editors as playing a similar role in the world of Canadian literature. Thus The New Quarterly t-shirt was born!"
Incorporate a TNQ t-shirt into your own nest.
Available in white ink on grey, red, and black cotton. Unisex cut.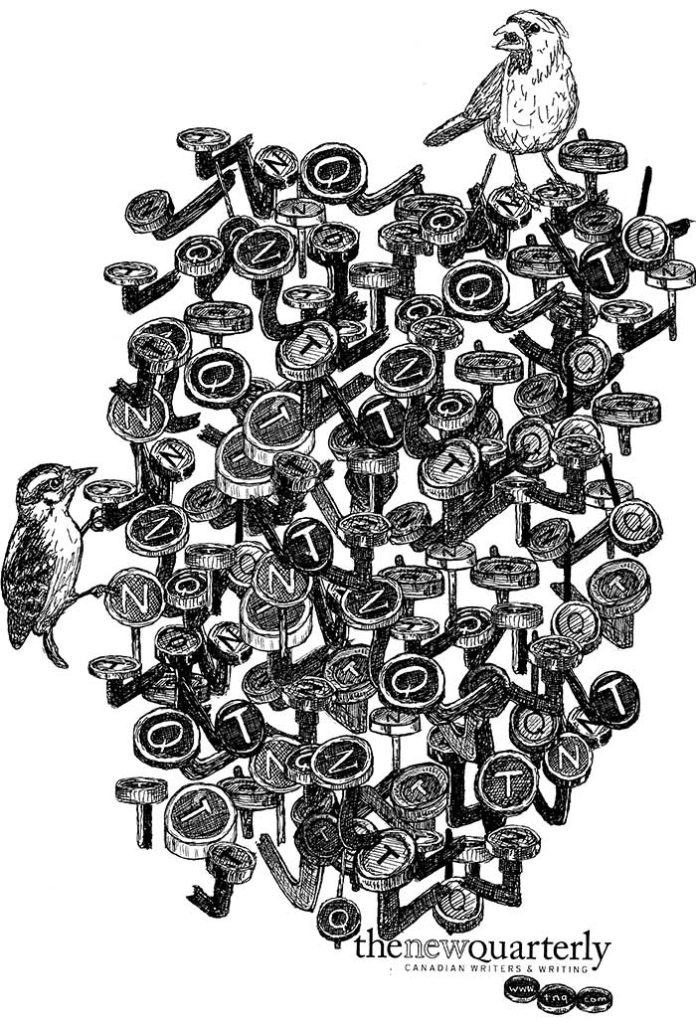 Select options
Size
Small, Medium, Large, Extra Large