The Peter Hinchcliffe Fiction Award, sponsored by the St Jerome's University English Department
Winning story: $1000 and a one-year Duotrope Gift Certificate (a USD $50 value)
This contest is sponsored by Duotrope
Deadline: May 28, 2019
This contest honours distinguished St Jerome's University lecturer, Peter Hinchcliffe, who was instrumental in founding The New Quarterly and who served for many years as co-editor. His approach to teaching, as well as his personal charm and endearing sense of humour, had an enduring influence on both students and colleagues; this award recognizes Peter's outstanding contributions to his home department.
Entry & Eligibility Details
One $1000 top prize will be awarded for one work of short fiction (no word limit).
Entry fee: $40 per piece (includes a 1-year Canadian subscription or renewal to The New Quarterly).
Submissions must be unpublished, nor can they have been accepted for publication elsewhere.
Submissions are accepted online only.
Entrants must be Canadian (citizen or resident).
Entrants must not have published either a first novel or short story collection.
Ensure that the entrant's name does not appear on the submission document.
All entries will be considered for publication in The New Quarterly ($250 paid upon publication).
Formatting Guidelines
Header and footer area must be clear (do not include page numbers)
Font size 12 (minimum)
1.5 spacing preferred
Document type must be either .doc or .rtf
Include the word count at the bottom of your document
title should be included in document
Please note: Entrants' anonymity will be preserved throughout the judging process. Decisions will be made by August 31st. Finalists will be notified by email.
This contest is sponsored by Duotrope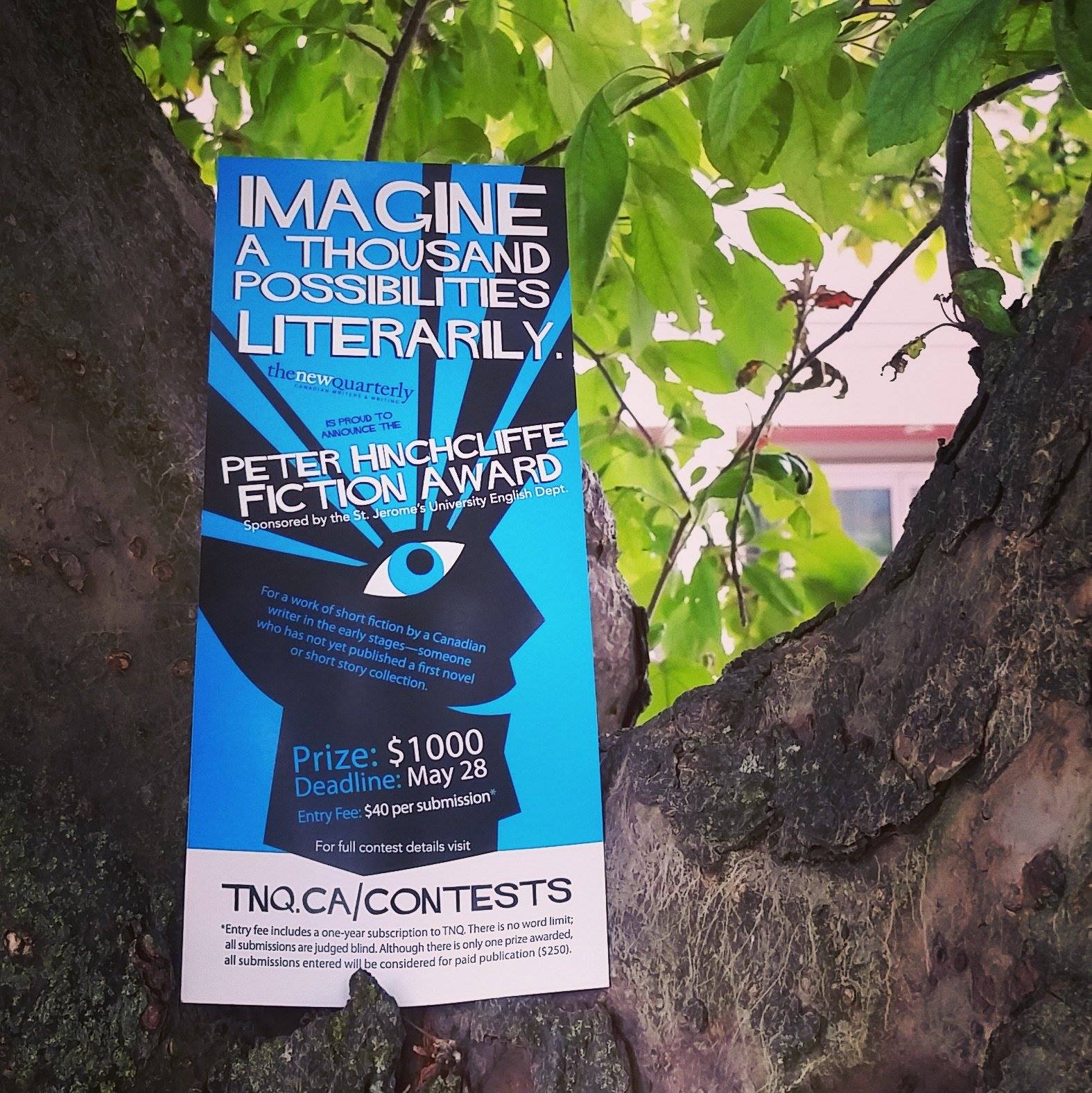 Interviews with past contest winners:
2017: Shannon Blake for "The Mataram Miracle"
2016: Lisa Alward for "Old Growth"
2015: Sivan Slapak for "Road One"
2014: Alanna Marie Scott for "Maybe the World is Ending"
We also accept payment by cheque or credit card over the phone. Contact us at 519-884-8111 ex28290 or at info[at]tnq.ca for more information.
---