What is Rebecca Papucaru Reading?
When I was a teaching assistant at the University of Nice, on exchange from the University of Toronto, my library was a small cabinet in the corner of the small office where my fellow teaching assistants, or lecteurs, left behind their books. That year I discovered the pleasure of restriction, of reading outside of algorithms. If not for that cabinet, I might never have read Margaret Drabble or Lawrence Durrell or Douglas Kennedy. I've since tried to recreate that experience of picking up a book in a hostel or a café, something I wouldn't normally seek out.
Lately, I've been working through novels picked up at second-hand bookstores and rummage sales, which is how I ended up reading Amanda Prantera's The Young Italians, a novel about a young Englishwoman who marries an Italian in Florence just as Mussolini rises to power. It's a droll novel, very English, at least to me, crisp and insightful, evocative and wise. I also found Old Filth by Jane Gardam in a similarly haphazard manner. Another serendipitous reading experience, my favourite kind, and another witty, wise, and nostalgic tale, based in part on Rudyard Kipling's early life, about a retired judge, a colonial relic born in Malaysia who, having failed in London, tries Hong Kong—hence, the 'filth' part of his nickname. I didn't expect to be so moved by Sir Edwards Feathers, but I was. That's the best part of reading outside your comfort zone. Someone should create an algorithm that generates titles and authors as far removed from your reading history as possible.
Because I like to alternate between nonfiction and fiction, I've just started None is Too Many, by Harold Troper and Irving Abella, a detailed account of Canada's shameful refusal of Jewish refugees fleeing Nazi persecution. That one I chose for myself.
Below is Nice's municipal library, which I did discover, qualifying for a library card the summer before I left for Toulouse. Inside la Tête Carrée, or square head, are the administrative offices and not, disappointingly, the stacks. Lest anyone accuse me of being a square head—in Quebec an anglophone who refuses all things French—I did read French authors in French, Sartre and Vian among others, on loan from la bibliothèque Louis Nucéra.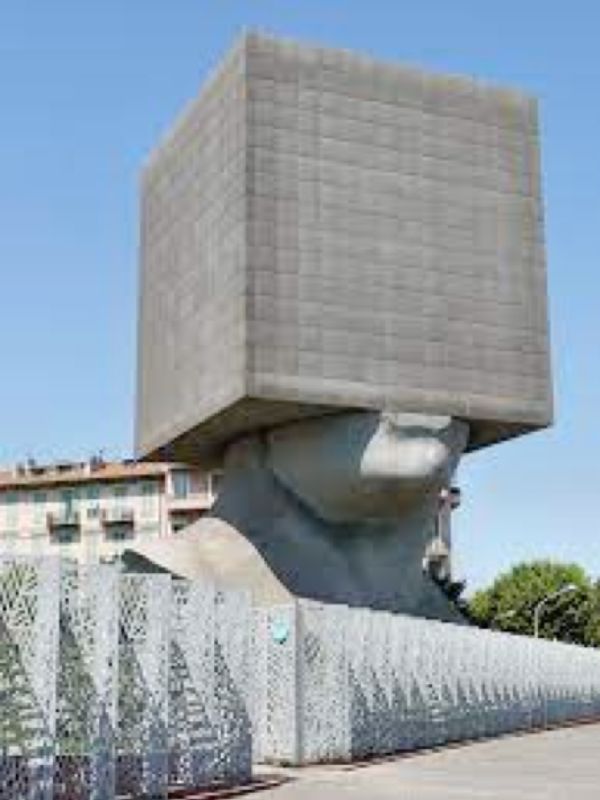 Rebecca Papucaru's debut collection, The Panic Room (Nightwood Editions) was awarded the 2018 Canadian Jewish Literary Award for Poetry and was also a finalist for the A.M. Klein Prize for Poetry (Quebec Writers' Federation) and longlisted for the Gerald Lampert Memorial Award (League of Canadian Poets). Her short fiction has appeared in Grain, Event, The Dalhousie Review, and The New Quarterly; "Yentas" was awarded The Malahat Review's 2020 Novella Prize. Her first novel will be published by Guernica Editions in 2024.