Finding the Form with Traci Skuce
I'm always teetering on the edge of fiction and non-fiction. Trolling my own life for stories and then spinning them into fiction. Sometimes this means combing through images or events that happened long ago, but other times it means opening to a story that presents itself in real time. "A Chorus of Injuries" is one such story.
Let me backtrack.
About a decade ago, I found this writing prompt from Dorothea Brande. Write what happened to you yesterday—in the third person. It's an awesome prompt for many reasons—it teaches you about voice, story consciousness, interiority—and it means there's always something to write about.
Fast forward to a May long weekend a half-dozen years ago. I did trip and fall outside the grocery when my little town was bustling in celebration—just like my protagonist Anna.
It should be said that, at the time, I was enthralled with all things Virginia Woolf. (She still enthrals me.) I love Woolf for all the reasons people love Woolf but am particularly in awe of the way her characters tumble through time. How the linear movement of the story (going to buy herself flowers) simply serves what's excavated in deep time (Bourton and Peter Walsh and the cabbages).
So, when I sat down to write 'what happened yesterday', the day after I fell, I'd decided to adopt the close-close third point of view à la Virginia Woolf. This brought me to a place where my character not only experienced the shame of falling "over nothing" but the fall shook all her old injuries—both physical and emotional—from the depths of her body.
I'm always curious about the overlays and filters characters experience in a present moment. And what's held in the body. In this story, I wanted to stir my character's wounds, wake them up, show how deep they are, how they separate her from the aliveness of the world.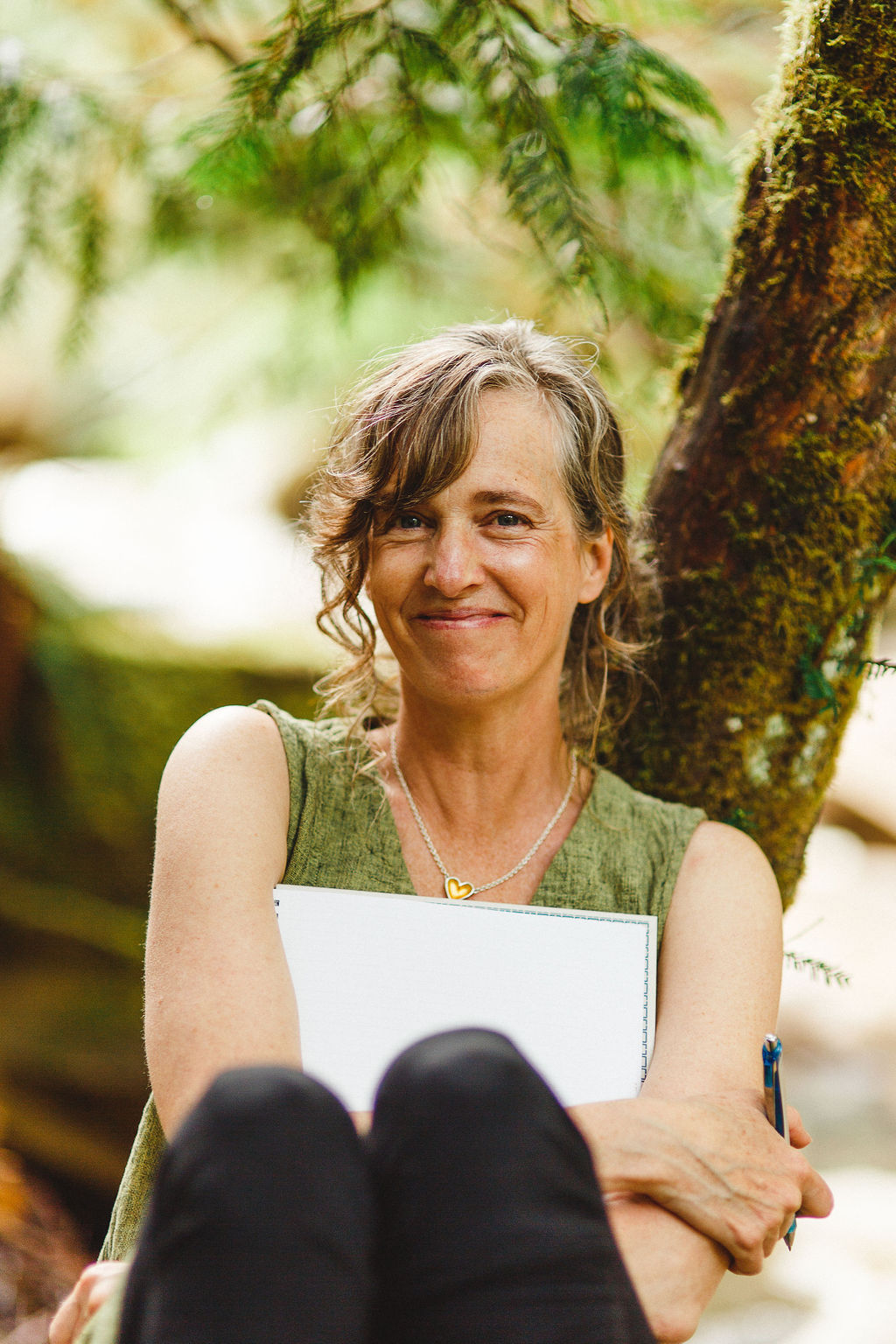 Traci Skuce lives on Vancouver Island–on the traditional and unceded territories of the K'omoks First Nation. Her work has appeared in several literary journals throughout North America. In April 2020, her short story collection, Hunger Moon, was released by NeWest Press and was a finalist for the Rakuten Kobo Emerging Writer Prize.