An Interview with Callista Markotich
Kim Jernigan: Can you tell us how the form of the poem came to you? 
Callista Markotich: In Fugue, a poem written in a recognized poetic form called a fugue, Saint Stephen marches around a dimmed room in ICU with a silent nurse, trailed by Wenceslas, my sister's choir and my own jumble of thought and memory. It is Boxing Day, the official feast-day of this 2000-year-old canonized martyr, the reality of my sister's dying a numb knot in the middle of me. The somewhat random personae in my poem loop round and round busily, paying only distracted attention to the fact of my lovely sister dying. Fugue – fugio. I flee. It was the perfect form. 
In a musical fugue, the first melody is repeated, "chased" by variations. My sister and my brother are musicians. She was an organist and a choir director and a chorister. It is he who first noted that our sister died on the Feast of Stephen, also Boxing Day, also the day that Good King Wenceslas looked out, and, as we hear in song each Christmas, forged his charitable legacy. The concreteness of the comment stayed with me, a cognitive element to stir into a crucible of intolerable emotion, this indirect, almost by-the-way approach to the raw grief of losing a close sister, life-long playmate, confidante, friend. Here is where I must say that she had cancer, melanoma, but was holding her own with courage and grace and promising therapies when she developed pneumonia and died very quickly, unexpectedly, impossible to accept. Fugio. I fled. 
And, about a year later, I began to pull together my poem, Fugue, a fugue.
Kim Jernigan: Can you tell us something more of your loss and the consolation of poetry?   
Callista Markotich: So much poetry comes to my mind! I've always loved language, been moved by hyperbolic expressions of grief in religious poetry, the funereal works of De Profundis and Requiem, and drawn to heavy, profound language of grand despair in poetry like John Milton's and Gerard Manley Hopkins. When my sister died, my relationship to poetry was still as a reader and listener .While I would never be capable of wielding this kind of linguistic power, hearing and reading the great stately language at my sister's funeral in the readings and hymns and prayers was a validation of the vastness of my feelings – how deep the loss, how huge the void, how infinite the loneliness. That poetic language was a like a confirmation to me.
In a poetry retreat that spring, Lorna Crozier read us Donal Ogg. I cannot describe the sadness that inhabited me as I listened to her read this eighth century translation of an anonymous Irish poem, simple words in a girl's voice full of love and yearning, desolation and fear. Yet I felt soothed. Is sorrow a balm for other sorrow?  Perhaps it's due to the universality we strive for in poetry, that which lets us know we are not alone in human moil. 
When I began to write poetry at this retreat, it was healing. Some of this I might attribute simply to time.  It took time, filled time with meditative, sometimes introspective behaviors that herded my sense of upheaval into the disciplines of sitting down, concentrating, holding the din at bay, going inside in silence, seeking inwardness. And time, merely the passing of it, can be an agent that gently salves the soul. 
I didn't come up with Fugue right away, but began to marshal my thoughts and look truthfully at the experience of seeing my sister slip away from me. I saw that I railed against it. I perceived my emotions repeating over and over: this can not be. But I could accept something cognitive, not tethered to emotion: it was Boxing day, it was the Feast of Stephen, there was a silent nurse in ICU. That was my Fugue. It consoled me, informed me, gave me a way to honour my sister's memory.
Kim Jernigan: Are there poems you read around the time of your loss that helped you find the language for your grief? 
Callista Markotich: Someone gave me Selah by Norah Gould (Brick Books, 2016), a collection which narrates a partner's advancing dementia and his death in language that is grounded in real experiences within a familial and community context, yet full of image and metaphor. Here were shocking recognitions of universal emotions around the loss of a loved one – dread, sorrow, even anger,  understated or even unstated, but stirred, and stirring.
I was reading Michael Crummy too, and found poems such as Morning, Labrador Coast and Cigarettes, which offer in grim, matter-of-fact language, stark environmental and cultural harshness, but nonetheless shine with daily courage, and love with its strange vagaries and deep connections. These poems seemed to put personal suffering in its place: pathos, self-pity, complaint, begone, be banished! Allow readers to find what they will.
Elizabeth Bishop's One Art does this. Losses are marched forward through the inexorable rhyme and repetition of a villanelle. In the guise of ordinary, non-sentimental language, an anecdotal chat about losing things, losses emerge and escalate to a cumulative heartbreaking effect, the ultimate admission of disaster, the penultimate words (Write it!) standing in for a sob. 
Kim Jernigan: Who are some of your own favourite Canadian poets and how did you find your way to them? 
Callista Markotich: Mercifully, my friend Rena Upitis is the founder of Wintergreen, an educational retreat center north of Kingston. I was still in a state of shock when, over coffee, she urged me to attend a poetry retreat in May to be led by Lorna Crozier. I was not writing poetry then, but I regularly do as Rena asks; she is that kind of friend. That was the beginning, if late, to a new chapter in my life. Lorna introduced so many Canadian poets, often reading their poems to us in her inimitable voice. With her unstinting encouragement I began to read and write, read and write. My dog-eared Nortons and well-thumbed old textbooks and collections of traditional poets was augmented by many collections of Canadian poets and many volumes of Canadian literary magazines, quarterlies and reviews. Besides Lorna, my generous teacher and mentor, I love Barry Dempster for his rich, dense poetry and I am thankful to him for his  support of my early efforts, Michael Crummy for his gut wrenching/heartwarming poems about people and life, Laurie Graham for her sensitive forays into our fraught history. I am so grateful to the poetry of Louise Bernice Halfe, Poet Laurate, and Randy Lundy and other poets for letting me see and try to learn and feel my way forward in this era of truth and reconciliation.  And there are many, many more favourite poets, including Susan Haldane, a poet who is a farm woman, and Carolyn Smart whose Careen is a collection of newspaper headlines and historical bits stitched together in poetry as befits the sensational, colloquial story of Bonnie and Clyde. My list expands gracefully, simply, naturally. I recently brought Bats, by your son Luke Hathaway, to my far-flung little poetry group (Covid, Zoom), and it became an instantly triangulated favourite – three remote sites, three poets loving the language, the images, the poem –  conceive of each one singly if you can.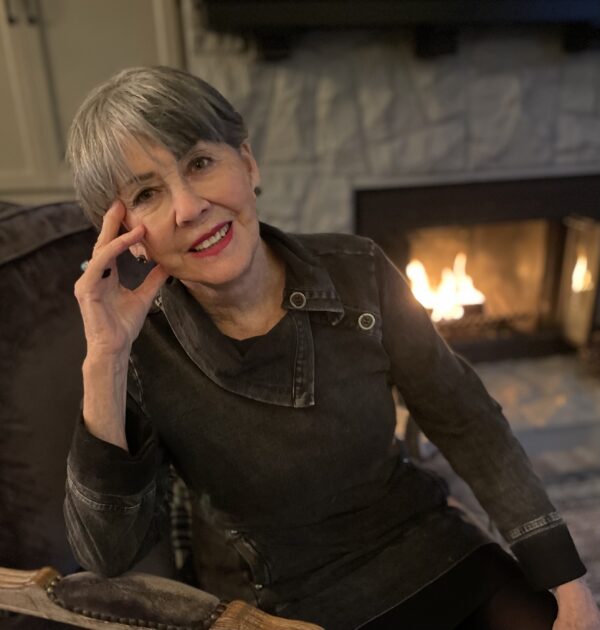 Poetry by Callista Markotich is published in TAR, Arc, Grain, The Nashwaak Review,
TNQ, Prairie Fire, Riddle Fence, and Room, and has received First and Second Awards and
Honorable Mentions. Callista is a retired Superintendent Education, living gratefully on the
traditional homelands of the Anishinaabe, Haudenosaunee and the Huron-Wendat in
Kingston Ontario.  She is a contributing editor for Arc Poetry.