Finding the Form with Alex Merrill
Yelling Fire was born of frustration and confusion and being fed up with my own writing. Unlike most of my work, this essay came out fast and in chunks, like an explosion at one of my dad's mines.
At the time, I was working on a book-length memoir about my dad and my childhood in an asbestos mining town. I'd done a ton of research, too much, I'd started to think. And I had far too much to say. But my story—THE story—kept slipping through my fingers. I was stuck. I worried about misrepresenting my father, whom I loved, and who managed asbestos mines for his whole working life. With that anxiety piled onto my ambivalence about asbestos—toxic villain versus a century of lifeblood for my hometown—I wondered if I was up to this task. I'd spent two years on it, produced a bunch of pieces, but they didn't add up. I was feeling more and more desperate: Should I quit? How can I throw it all away? Goddamn it!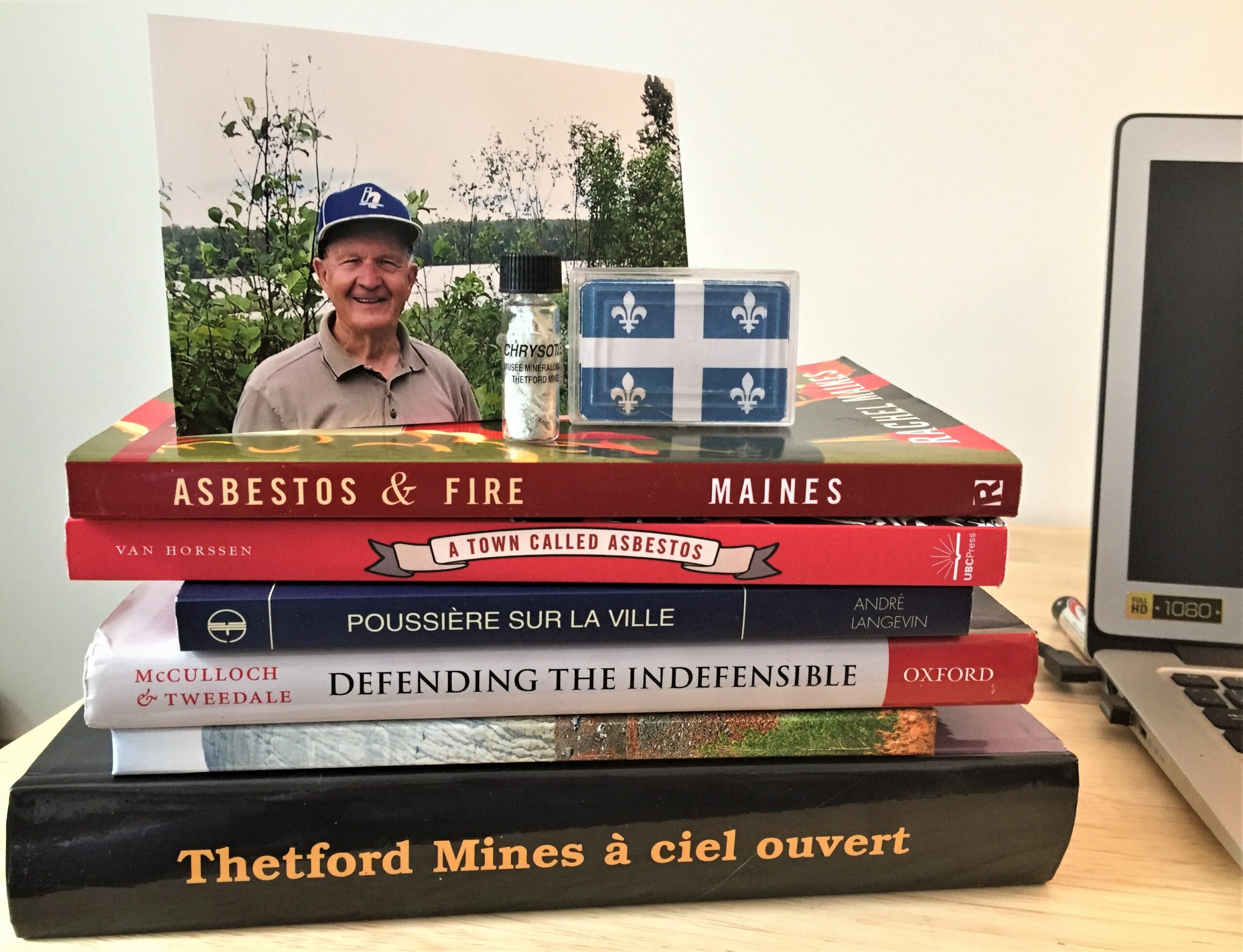 After that tantrum blast, after the dust* settled, I had this thought: I have to forget about writing the memoir for now, and write about what's keeping me from writing it. I flashed on the last cigarette I'd smoked, a day or so after Dad died. It's too much to parse in one paragraph, but smoking, asbestos and Dad had a long and thorny relationship. And me quitting smoking right then was my gateway into this essay.
The rest of the piece came in about a month. All the blocks I'd been facing in writing my memoir tumbled out to where I could see them. It was cathartic, I admit. And the end, the dream of driving, careening on a dark, twisty road, with my father in the backseat? That was a real dream I had while writing the essay. It was like Dad was handing me the final scene, like he was saying, So, are you happy? Have you got it out of your system? Can we get on with it now?
*I'm thinking of creating an appendix for my memoir – the memoir I started again after Yelling Fire – where I park all my puns about asbestos and mining. And then I'll delete it in the final draft.
Alex Merrill began her life in a Quebec town that once billed itself as "The Asbestos Capital of the World." Her father contributed to that legacy and later became deeply embittered about what became of it. She has been published in TNQ, Event, Prairie Fire and several anthologies. She lives in Winnipeg.