Finding the Form with Paola Ferrante
"When I dropped out of my Master's, I remember it was like living underwater, but there were specific details…that really encapsulated how alone and unable to talk to anyone I felt due to the sense of stigma of having a mental health disability in academia."
The bones of "The Underside of a Wing" were always somewhat autobiographical, in that I was also a graduate student in clinical psychology who dropped out of my Master's due to untreated anxiety and depression, however this piece started life as a very traditional realist narrative that wasn't working at all. The central image of the albatross actually came to me when I was talking to a friend about how I was having trouble managing my current anxiety and depression, which is linked to climate grief. She used the phrase "like an albatross around your neck," and all of a sudden I envisioned a way to personify what I was going through, and what I had been through. I realized that, just like poetry, oftentimes the best way to tell a hard truth is, like Emily Dickinson says, to "tell it slant." Because I wanted to tell what ended up being a semi-autobiographical story, I always knew this had to be a piece of fiction, but I went about structuring it like I would a poem. When I dropped out of my Master's, I remember it was like living underwater, but there were specific details, like watching endless DVDs instead of reading papers, and riding public transit and feeling overwhelming sadness when I looked at couples, that really encapsulated how alone and unable to talk to anyone I felt due to the sense of stigma of having a mental health disability in academia. When I started to write the draft that eventually became this piece, I made a list of these details, and wrote scenes around them.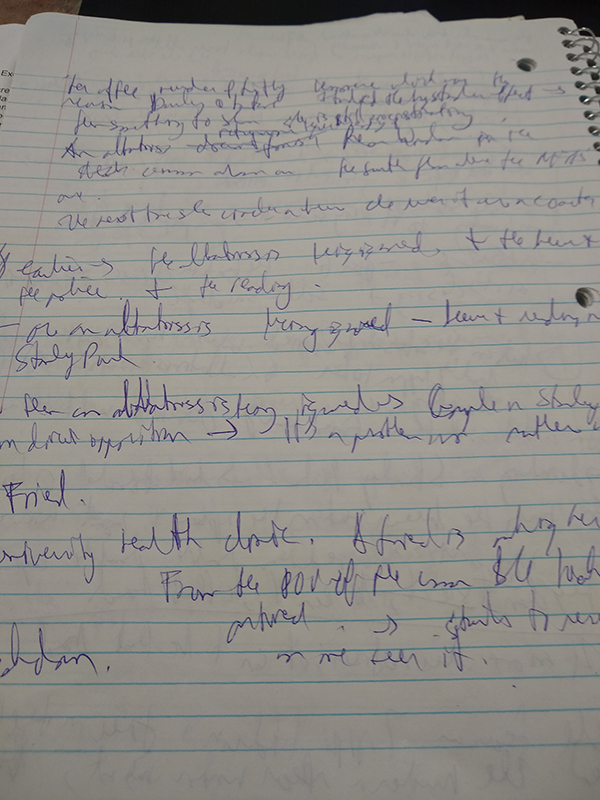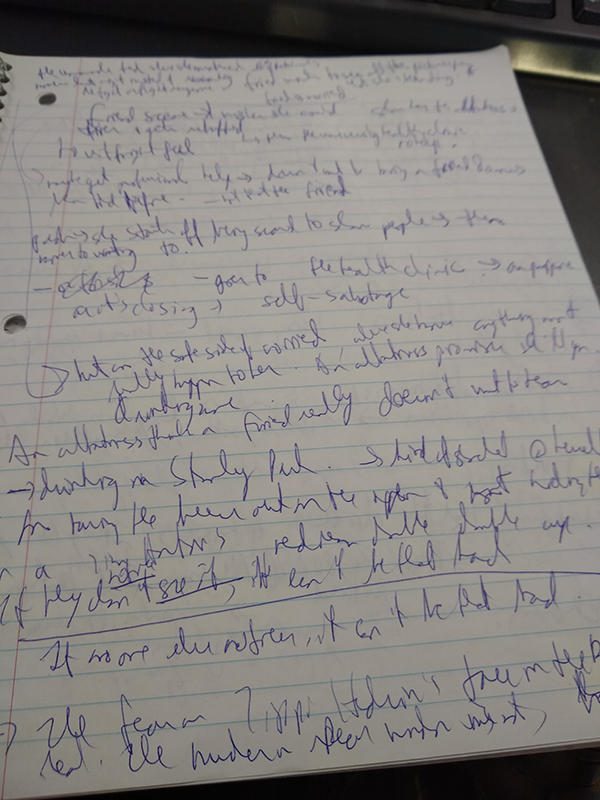 My love for prose poetry, which I developed in my first poetry collection, What to Wear When Surviving A Lion Attack, definitely comes out in this piece. I found myself using a lot of poetic devices, such as repetition, when I wrote this, and often found myself saying the sections out loud to make sure the rhythms were right, just as I would for a poem. I approached each section almost as a separate piece, and didn't necessarily write the middle sections in order. I spent a lot of time re-arranging with cut and paste in Word! Currently, in my work on my short fiction collection in progress, I'm doing a lot of this kind of re-arranging because I've become interested in interspersing narratives in my writing. For example, in one story that I've just finished, the protagonist tries to grapple with abuse in her romantic relationship by seeing her partner change into a dragon, which she rationalizes cannot be real, while narratives dealing with urban legends about lizard men act as a counterpoint. In general, I write poems this way too, cutting and pasting lines all over the place, and I think my work in poetry has definitely influenced my fiction in the matter of form.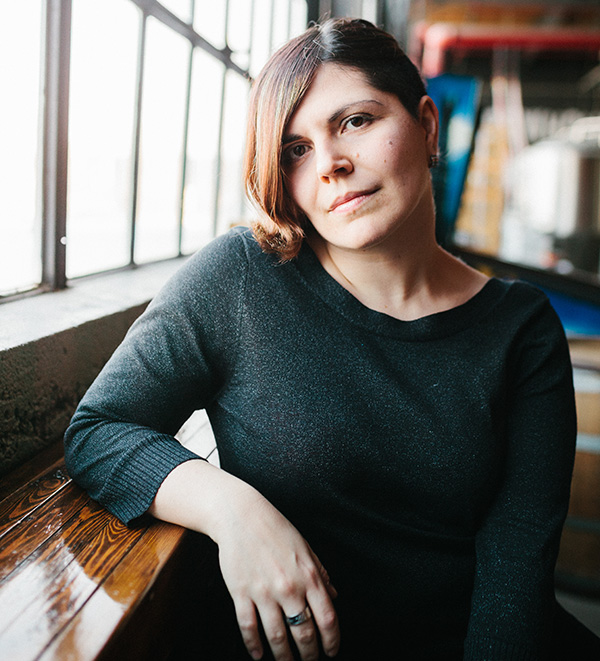 Paola Ferrante's work has appeared in The Fiddlehead, Grain, CV2, The New Quarterly and elsewhere. She won The New Quarterly 's 2019 Peter Hinchcliffe Award for fiction, and Room's 2018 prize for fiction.  Her debut full length poetry collection, What to Wear When Surviving A Lion Attack, was published Spring 2019 by Mansfield Press. She is the Poetry Editor at Minola Review.