Finding the Form with Rachel Laverdiere
Year after year, I told my students this modern-day ghost story that also happened to be true. Even the high schoolers, who feigned disinterest in pretty much everything, were rivetted to their seats—predicting the origins of the mysterious light, betting on whether there really had been a ghost or whether I'd missed a detail on my perimeter checks. Many were convinced (as I'd been) that the dressers were haunted. Year after year, the students stayed with me until the end of the tale, and even the toughest crew was never disappointed by the ending. I knew that when I "became a writer," this was a story I'd have to write. Easier said than done.
"I knew that when I "became a writer," this was a story I'd have to write. Easier said than done."
I hardly ever keep track of where stories start or how they evolve, but something made me keep this scribbled mind-map, which became the starting point of "Saturn's Rings." It was October 2019, and I was participating in a MOOC (Massive Open Online Course) through the Iowa Writers Workshop. By this time, I'd "become a writer," and I'd been writing and publishing CNF for a year, but I'd been avoiding linear narratives. My brain doesn't register stories chronologically, but this story protested becoming a lyric essay—refused to parcel itself into my typical triptych or diptych format, said no to collage, hermit crab and flash. This story needed its beginning, middle and end intact and a focus on the plot rather than language or I'd lose my readers.
Mind-mapping was a technique I'd rebelled against since high school, but I was determined to follow the MOOC prompts, to become a better writer. This stretch out of my comfort zone allowed me into this version of "the haunting" of our Rosthern house from a different angle. I wrote the first draft and posted it for feedback. Monica M. said, You lay the breadcrumbs in such a pattern that it's impossible to stop reading. I also enjoyed your unusual premise. I'd finally captured the story.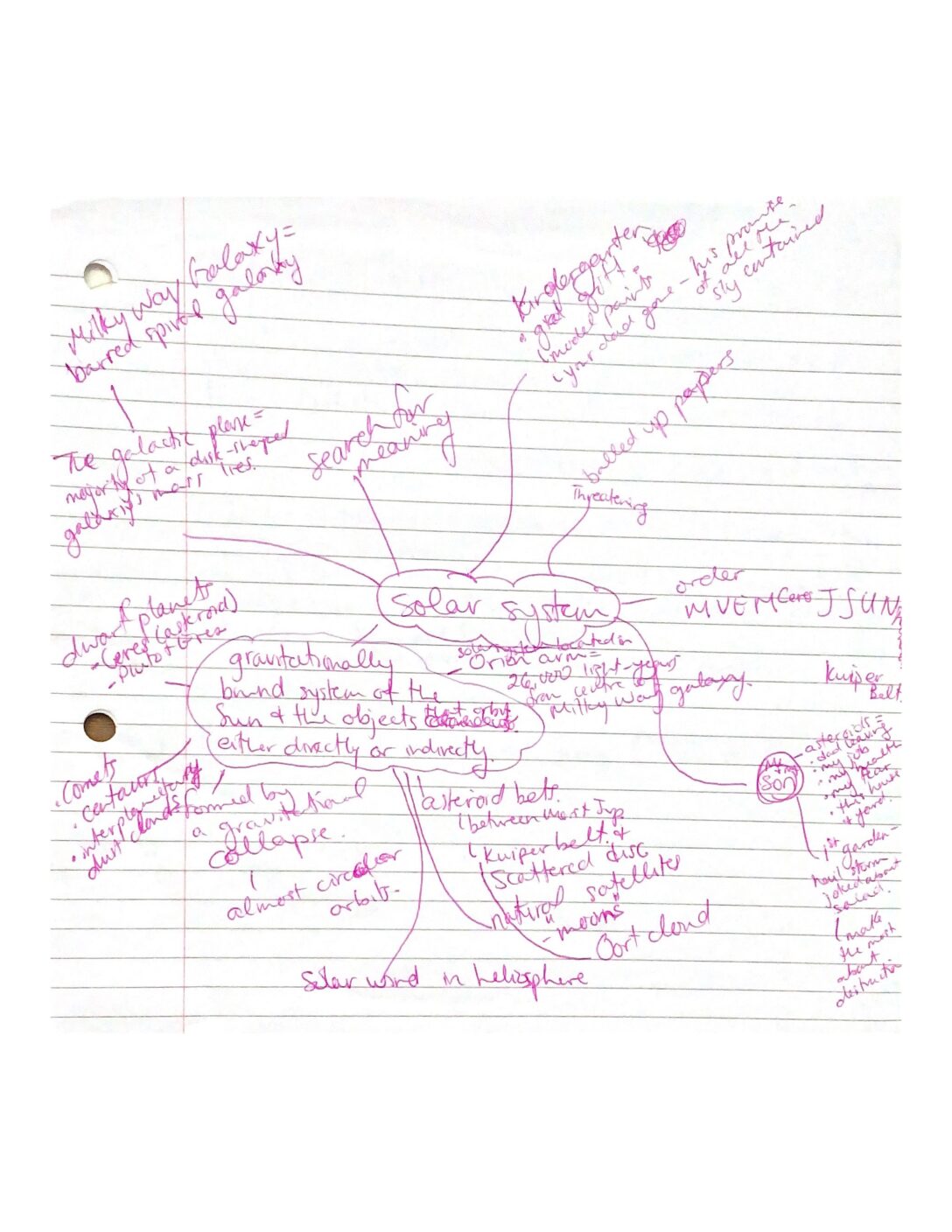 The feedback and support of that MOOC, the years of students' rapt attention, all of it forced me to persevere. My son is 24 now—a few years younger than the narrator in this story. My response to Monica M. was: This story is more linear than usual for me. It's a true story, written for my son to capture a moment in our lives we often talk about. That 6-year-old in the story is now twenty-two, and indeed, love, our gravitational bond, doesn't diminish with distance. Much has changed since we lived in that house on the edge of a field, but my son and I are as close as ever—he is still the son, and my world continues to revolve around him.
Rachel Laverdiere writes, pots, and teaches in her little house on the Canadian prairies. She is CNF editor at Atticus Review and the creator of Hone & Polish Your Writing. Find her prose in Grain, Atlas and Alice, The Citron Review and other fine journals. In 2020, Rachel's CNF made The Wigleaf Top 50 and was nominated for Best of the Net. www.rachellaverdiere.com.