Mia Anderson's Writing Space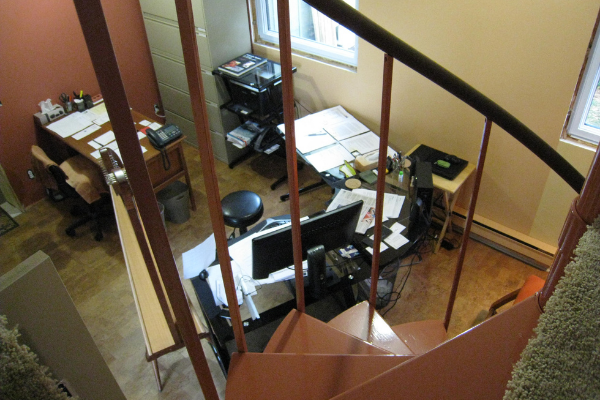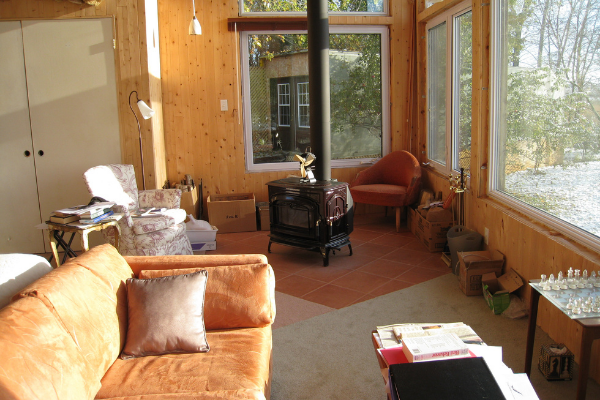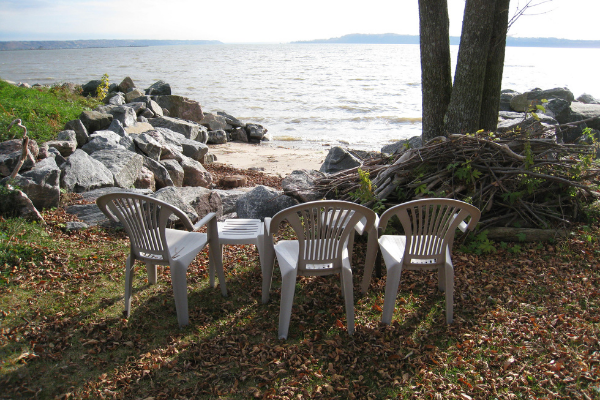 It looks from photo #1 as if you've spent the night in the attic spare room, and you're on your way down the colimaçon stairs to see if I'm at work at my desk, perched on my stool. You look down and you can see 'my space', the main space where poetry happens, but I must be in the kitchen making you coffee. Over the years I have got thoroughly acclimatized to composing on the computer. It used to have to be with pencil and paper. No longer – unless, say, something strikes me sitting by the fire, or at the other end of the house on the sofa at the foot of the bed. Truth be told, I'm probably writing in bed, but I show you just the sofa, photo #2, and its relation to the still-natural world out there: the muse in chief. I situated my desk and stool in photo #1 extremely precisely, so that I would have the view of the fleuve that keeps flowing through my poetry. But I could be out writing on the shore; I've certainly been known to do that. Here's what that might look like – photo #3. You get the picture. I'm a sort of weathervane with only one weather: the one that points my beak out to the fleuve, the great symbol. I'm ex-urban.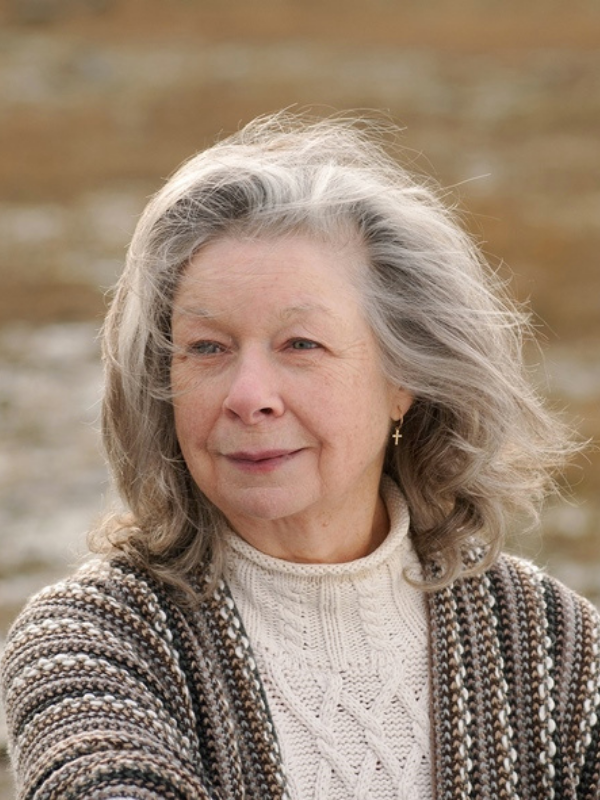 Mia Anderson has published six books of poetry. She has been an actress, organic grower and market gardener, shepherd, priest, poet and translator. Several of these things she still is.