Sanchari Sur's Writing Space
I have taken to writing on the couch. It's the brightest spot in the house, and not just because of my recent acquisition, the mustard loveseat, something I purchased with earnings from my writing. There is a window looking onto the balcony, and the sky beyond. I find that while writing, when my thoughts begin to coagulate a bit, I stare at the sky figuring out a way to untangle them. The sky is in many ways my inspiration, sometimes blank, cloudless, but at others, white patterns spreading into the horizon. It's unpredictable and chaotic, much in the way my brain works. But it's also wide open, inviting to go beyond the superficial, the obvious, expanding the borders of my mind.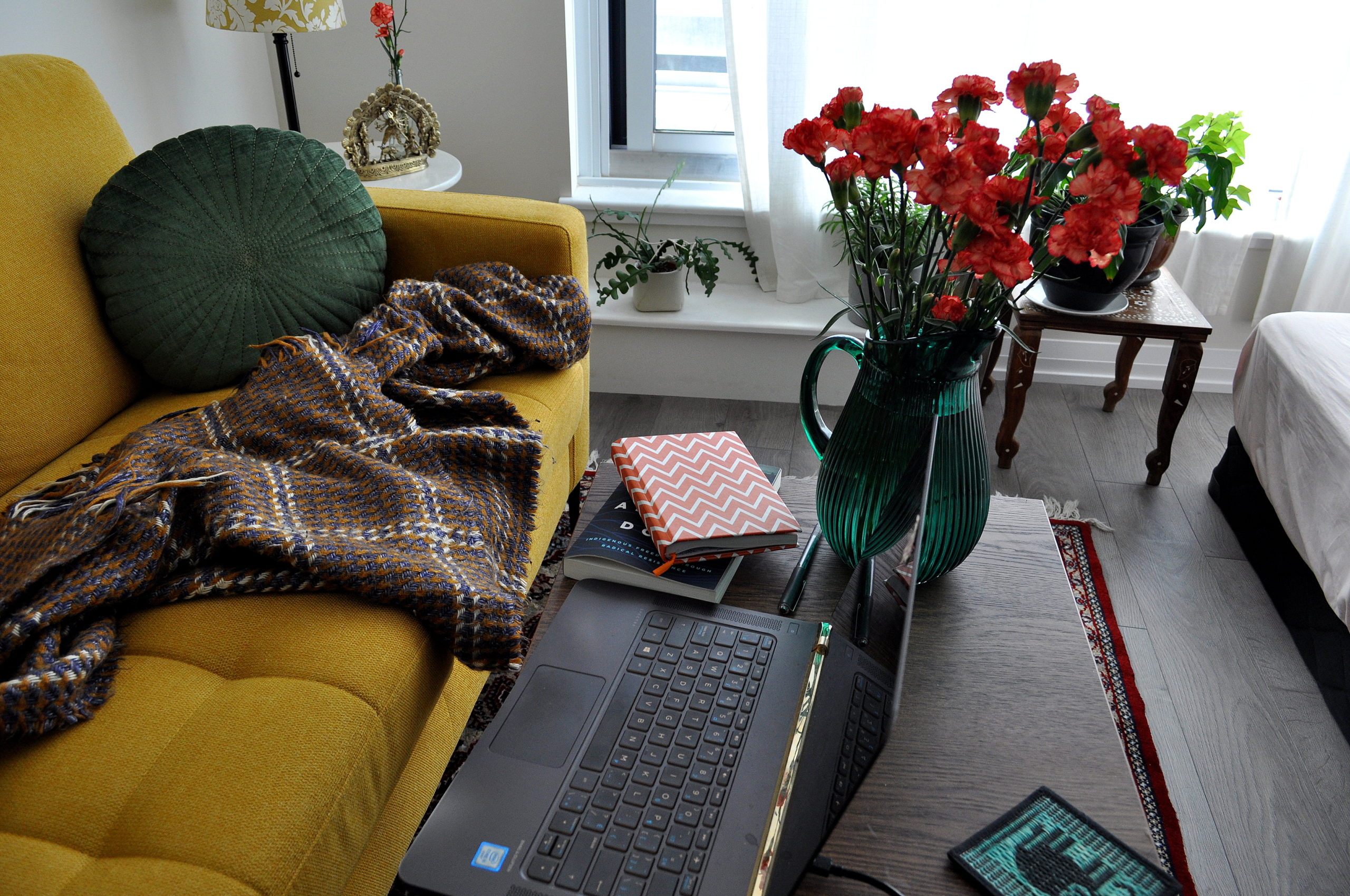 This space is unapologetically me, unlike the rather messy study space set up currently in the den, a place I retire to for work and academic things like zoom meetings and working on the dissertation. This space is creative and where all of my creative writing happens, filled with reminders of those I love. The tall blue vase, a gift from my ESL students from that hectic summer I finished my Master's thesis and worked a full time job for five non-stop weeks. The jade green jug my husband and I picked up at IKEA on our first shopping trip for our home, an item that was sold out, so we picked up the last piece on display. The plants, some bought together, some gifted by my mother. The tiny side-table, inherited from my parents, an extravagant thing they picked up many years ago in Calcutta, when we still lived in Dubai and could indulge so. Same for the warm red carpet, that has travelled from Calcutta to Dubai to Toronto to our home in Mississauga. A remnant of my many childhood homes, the carpet is warm not just in colour or its softness under my feet, but also in the affect of warmth it emanates every time I lay eyes on it.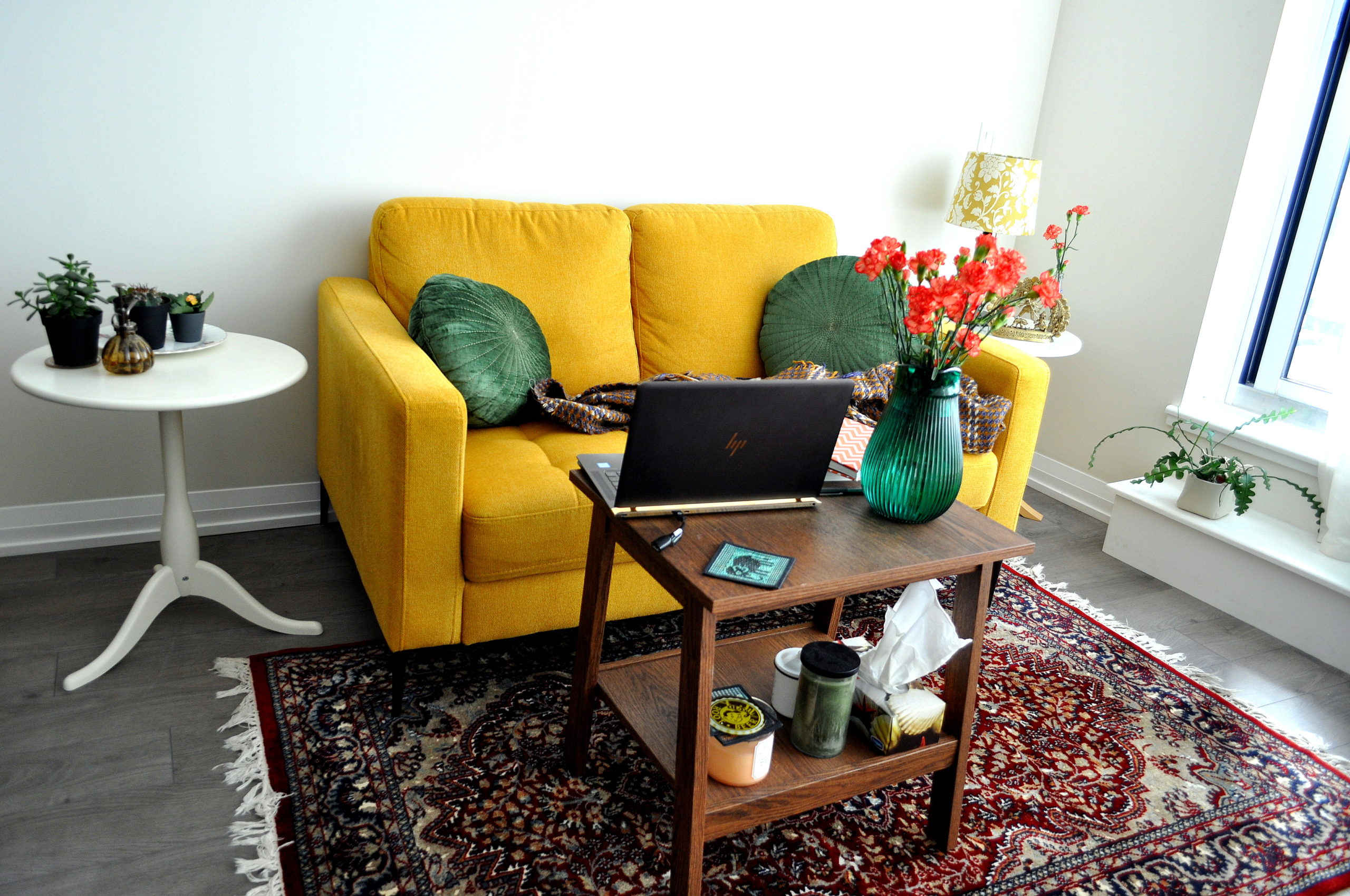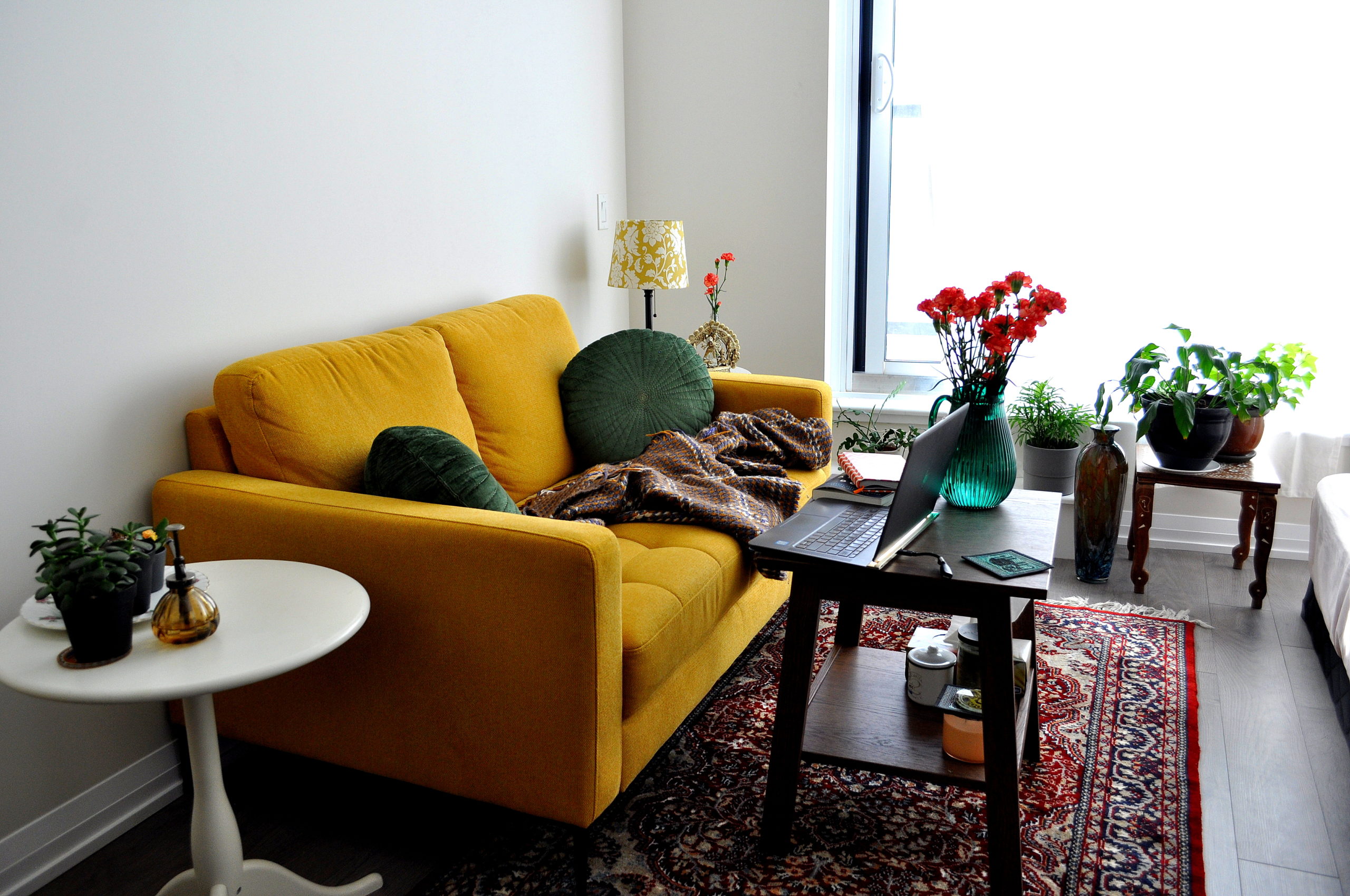 Finally, the metal carving of goddess Durga slaying the shape-shifting demon Mahishasur—a gift from my sister—, an image that defines who I am now, who I have become for the past few years, who I am still becoming; slaying my inner mahishasurs as I become a writer, an academic, an editrix, a person with a strong sense of self, unafraid to stand up for what's right, whether in my writing, or for myself when the need arises.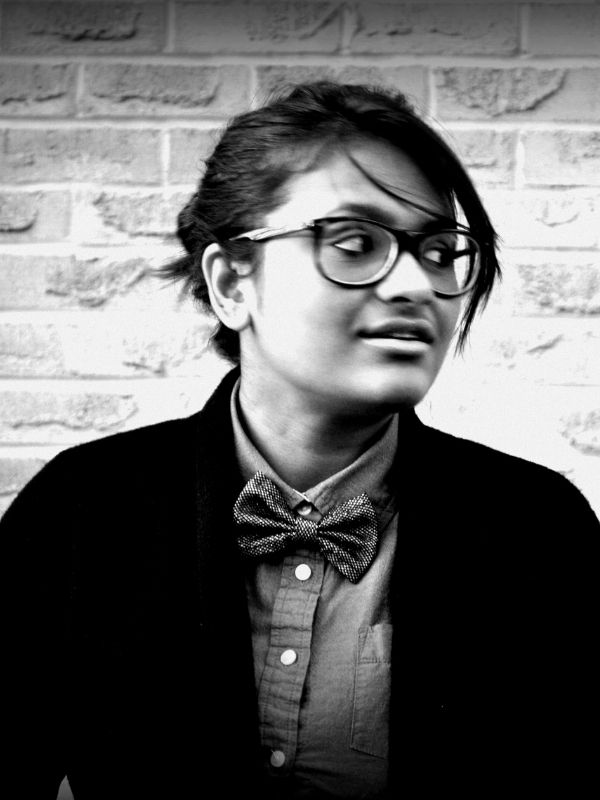 Sanchari Sur (she/they) is a PhD candidate in English at Wilfrid Laurier University. Their work can be found in Al Jazeera, Toronto Star, Toronto Book Award shortlisted The Unpublished City (Bookhug, 2017), Joyland, Michigan Quarterly Review, Asian American Writers' Workshop's The Margins, Ploughshares, Electric Literature, Quill & Quire, and elsewhere. They are a recipient of a 2018 Lambda Literary Fellowship in fiction, a 2019 Banff residency (with Electric Literature), and Arc Poetry Magazine's 2020 Critics' Desk Award for a Feature Review. Sanchari co-edited Watch Your Head: Writers and Artists Respond to Climate Change (Coach House Books, 2020), and is featured in In/Appropriate: Interviews with Canadian Authors on the Writing of Difference (Gordon Hill Press, 2020).