David Chariandy on Memory, Writing, and Mentorship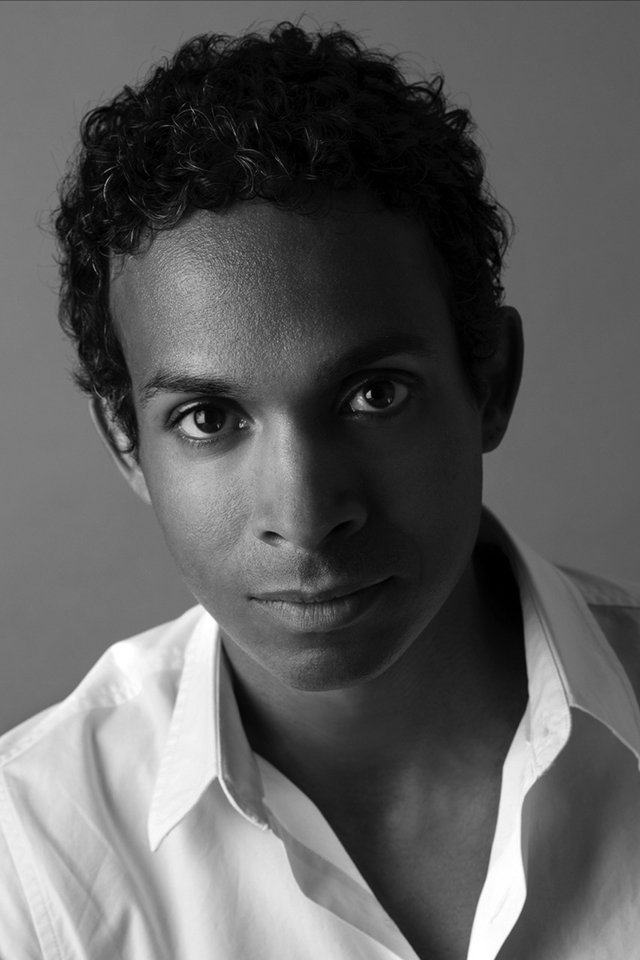 When David Chariandy's debut novel Soucouyant was released by Arsenal Pulp Press in 2007, it quickly placed on the nomination lists for a myriad of major fiction prizes, including the Scotiabank Giller Prize, the Commonwealth Writer's Prize for Best First Book, the Ethel Wilson Prize, the ReLit Award, and the Amazon.ca/Books in Canada First Novel Award. Soucouyant's shortlisting for the Governor General 's Award marked the first time an Arsenal Pulp Press title had received such recognition.
To those who know Chariandy, these successes were less of a surprise, and more of a welcome triumph for someone we believed in all along. A popular professor at Simon Fraser University's English Department, Chariandy's academic focus is on Canadian, Caribbean, and black Atlantic contemporary writing. He is co-founder of Commodore Books, Western Canada's first and only black literary press, and a respected and cherished voice on the Canadian literary scene, where he has served on the board of The Writer's Union of Canada and the Vancouver Public Library, and juried for The Writer's Trust of Canada, amongst other organizations. In short, Chariandy has been making waves and working towards positive change and community-building throughout his career as an academic and writer. In his Tyee review of Soucouyant, writer and comedian Charlie Demers quipped of Chariandy, "I'll be able to say that I reviewed him way back when he used to earnestly sign e-mails to his interviewer, ' Thank you so much…for taking my work seriously.' As though I had any kind of choice."
David and I have been friends during much of the time he's been working on his highly-anticipated second novel. We live in the same quiet neighbourhood of Vancouver, frequent similar literary events and favourite writing spots, and David has been a supporter of and spoken at a festival I co-founded, Hapa-palooza (Canada's biggest celebration of mixed roots arts and ideas). As McClelland & Stewart's Fall 2017 release of Brother approaches, I began hearing enthusiastic first-hand reviews from those who had seen preview copies, first from author Ian Williams, and then from Lawrence Hill. With his usual grace and humility, despite a hectic schedule and a tight timeline on the TNQ side, David welcomed a few questions with me over email.
As well, I had the good fortune to preview Brother, and am happy to report that while Chariandy's writer street-cred is well-established by now, a couple of things haven't changed  since Demers' 2007  review. David 's emails remain abundantly generous, and readers and reviewers still have no choice: Brother is going to make waves, and David Chariandy continues to be a writer to watch.
---
Anna Ling Kaye: Brother is a tender but unflinching exploration of the lives of two brothers coming of age on the "tough" side of Scarborough. It touches on memory, family, cultural dislocation, racism, and masculinity. Can you share some of the inspirations for this novel?
David Chariandy: You've kindly named some of the questions that move me to write. And I suppose an overarching concern is the phenomenon of misrepresentation—how certain individuals, families, peoples, and communities are either simplistically represented or else outright denigrated in media or mass culture.
It's true, for instance, that my novel is set in what some might consider the "tough" side of Scarborough (really a fictitious community of "The Park"). And many of the youths and young men of the novel do oftentimes carapace themselves in toughness—it's how they've learned to cope with hardship and denigration. But what I've hoped to capture, without betraying their needful postures of "toughness," is their more complex masculinity, their bold tenderness, their everyday risks of caring and love.
At the same time, I'm honestly not sure if the themes and questions just raised fully answer the question of why I've written Brother. One of the earliest inspirations for writing my novel wasn't a "theme" or "issue," but a scene or image. I "saw" two brothers, then very young, discussing between themselves the possibility of climbing a hydro pole for no better reason than seeing their neighborhood. I wanted to capture, in words, how the older brother would warn the younger one of the dangers—the live wires, for instance. I wanted to capture how the younger brother, still on the ground, might remember or imagine this crazy plan actually happening—his brother climbing into the sky, "a boy reaching brave in the skull hum of power." I suppose there's an allegorical significance to this image, given the broader themes of the novel; but really it was simply "glimpsing" the raw emotions and physicality of the scene, and disciplining myself to the task of writing it, that made me want to write more.
AK: There are some similarities between Michael's life and yours, but also obvious differences. Can you speak on whether personal history has influenced Brother?
DC: It's a difficult question. I suppose it's at least partly true that Brother was influenced by the fact that I share things with the main characters: that I grew up as boy of black and brown ancestry (albeit "read" and identifying as black), parented by working class immigrants from the Caribbean, in a Scarborough that was undergoing rapid demographic change—change that certain politicians and media outlets were cynically exploiting through fearmongering and the sensationalizing of crime. I don't feel ashamed admitting this complex personal connection to the contexts and perspectives of my novel, meaning that I don't assume that art is somehow automatically lesser because it draws, in unanticipated ways, from what we might imagine as "personal experience." At the same time, it's also true that my novel is a work of imagination. I didn't grow up in "The Park," the fictitious neighborhood I set my novel in. I've never had an interaction with a figure of state authority escalate to the point where my life was palpably in danger.
But here's the tricky part for me regarding the connection of  "experience" and "writing." I think an ironic feature of my "experience" growing up was to continually visualize different and oftentimes very ugly possibilities for my life and my future. In other words, I think it's possible that my own experiences conditioned me to "feel," rather vividly, other "proximate" experiences. I understood that poverty was only a step away—a parent falling ill or giving in to despair, for instance. I understood, most palpably, the ways I was being read in everyday interactions with many others; and I also knew that in an unlucky situation, I wouldn't get the benefit of the doubt, and that it could cost me very badly. I ultimately consider myself a lucky individual—or, more accurately, someone who benefited from the ways vulnerable families and peoples can muster love. But I've often, for good reason, imagined my life ending up otherwise; and I've felt compelled, for a variety of reasons, to confront and explore these imaginings.
AK: During the time you worked on this book, the US saw its first black president, the rise of the Black Lives Matter movement, and the unfortunate resurgence of extreme racism in the US and Canada. Veins of anger and despair were opened, and also a deepening awareness of the importance of culture reflecting the realities of raced America, with books such as Between the World and Me and films like Moonlight capturing public attention. What was it like working on Brother during this particular time in North American history and popular culture? Did current events affect the work in any way?
DC: I guess we've all seen where the post-racial hopes attending the election of the first black president have led to. And in this context, one can't possibly understate the importance of Black Lives Matter, the hard and oftentimes sacrificial work they've performed in drawing attention to particular forms of anti-black racism, in getting people to listen, and in talking back to power. I think it's also good that books and films like Between the World and Me and Moonlight have become critically celebrated and even relatively popular, thus bringing broader attention to stories and experiences that are still fundamentally underrepresented. At the same time, like you, I don't think genuine cultural change happens through a couple "breakthrough" books and movies. And I'd also have to say that, in writing my novel, I've been inspired by a long history of Caribbean and black Canadian writing, as well as by more recent black American literature.
AK: Could you elaborate more on specific Caribbean and black Canadian and American literature that has inspired you?
DC: I could go on about that for a very long time. Among black American authors, there's James Baldwin, whose essays changed my life, and also the brilliant Toni Morrison. Among Caribbean authors, there's Jean Rhys, whose Wide Sargasso Sea seems to me a perfect novel, as well as Derek Walcott, whose poetry I've read and reread for decades. I've also read and written a lot about black Canadian literature. There's just so much talent here, not only internationally celebrated novelists like Larry Hill and Esi Edugyen, but also many others, including our own Vancouver-based Wayde Compton, whose work across genres is stunningly imaginative. The great Austin Clarke was for me a beloved mentor; and I'm still coming to terms with his powerful influence upon me and others. And it's likewise very difficult for me to adequately describe how important Dionne Brand has been to my sense of the ethics and demanding craft of writing. She is, without a doubt, one of the most important living authors worldwide.
AK: Was writing a second novel a different experience? Were there lessons carried over from the first?
DC: I honestly thought it'd be easier! My friend Wayde Compton has told me that it's relatively easy to diagram the process of writing a book. You draw a line between point A (the beginning of the process), and point B (the end of the process); and then, in the middle of this line, you place an X, marking the point of failure. The lesson being that you have to actually experience the point of failure before you complete the project. But in writing Brother, I actually experienced multiple failures over close to a decade. At least three times, I reached a point where I'd produced a viable book, but not the right book. Somehow, after each "fail," I found the courage, through the support of others, to try again. I guess many of the challenges had to do with the subject matter I was addressing, as well as the formal challenges posed by the story—voice, consciousness, non-linearity. Ultimately, my novel is a relatively short one—but that's also a reflection of the time I've spent on it, I think. If I had ten more years to work on it, I'd maybe make it even shorter.
AK: Memory and its relationship to the present is a current that hums throughout Soucouyant and Brother, so vividly rendered in the introduction to Brother. Did the engagement and relationship with memory shift or develop between the two novels, and if so, in what ways?
DC:  It's true I've invoked "memory" in both novels, although I'm mostly in dialogue here with specific understandings of memory or the living past: Toni Morrison's notion of rememory; or Kamau Brathwaite's notion of tidelectics. At the same time, I suppose I'm sometimes bored by so called "novels of memory" that seem "leisurely." Memory shouldn't be like that. "Memory's the muscle sting of now," is how I've put it in the prologue to Brother.
AK: Soucouyant and Brother both dive deeply into family relationships, especially between son and mother. Over the course of the writing of these books, you've also become a parent yourself, and are forging relationships with a new generation. Has parenting informed your engagement with the material, and if so, how?
DC: I think it's sensitized me to the nest of conflicting factors and feelings involved when a parent attempts to communicate to his or her child the difficult realities of the past and present. You want your child to be armed against the world as you've come to understand it; but you also don't want to foreclose your child's own future and way of reading the world. Do you know that song "On Children" by the group Sweet Honey in the Rock? The lyrics go "Your children are not your children; They are the sons and daughters of Life's longing for itself. They come through you but they are not from you. And though they are with you / They belong not to you…. For their souls dwell in a place of tomorrow, Which you cannot visit, not even in your dreams." Maybe that's true; but maybe our children stand to inherit, very woefully, just the same old same old. And then the overarching question—the big question of writing—is not only the what you hope to communicate, but how you choose to communicate it. I've been thinking a lot about these questions recently, since I'm contemplating writing my daughter a story of both my past and my parents.
AK: Both novels focus on Trinidadian families with South Asian and black heritage. Can you speak on the interest/creative spark in hybridity and its influence?
DC: It's true that both novels represent the complicated intimacy between black and brown people throughout the world, but especially in and from the Caribbean. Historically, there've been so many tensions and mis- understandings between these groups, yet also, at key times, precious solidarity. I know that you, Anna, have accomplished so much in drawing thoughtful attention to the condition of being "mixed race." I appreciate when this question is openly addressed, and certain stereotypes confronted. I'm very proud of my South Asian heritage, and of the last name I officially bear—which my grandfather quite literally had to purchase back for his children (a long story). But I suppose another way of reading me or the boys in the novel is "simply" as black, with the understanding that blackness is always already hybrid—always more complex and creatively powerful than any externally imposed or policed notion of "race."
AK: The worlds of Soucouyant and Brother reference Theban plays and GIS-programming as easily as bodi or high-top fades—I had to look up the latter two terms (amongst others), and was pleased to learn the names of things. What are the considerations you have when writing into worlds that may be all too familiar or not familiar at all to readers? Do you have a specific reader in mind when you write?
DC: I do try to focus as much as possible on the individual voice and consciousness of the character I'm writing, and to choose the words and references that strike me as "right." I know as a fact that young black or brown or mixed-race kids in Scarborough are profoundly multi-lingual, and that they code-switch between languages all the time. They're able to recall the hit dice of a Hobgoblin, assess the smartness of a fade, discuss a Greek myth they've come across, and name (if not always correctly pronounce) the strange vegetable  from  "elsewhere" that their parents like to cook. In general, it's important for me to honour the oftentimes profound creativity and knowledge of working class minority kids. They're actually likely to be more knowledgeable, more proficient in the mashed up language of the world, "high" and "low," because they've had to be. They're the true multiculturals working oftentimes invisibly behind the tired official celebrations of "diversity."
I also need to say that I feel extremely fortunate to be in close touch with others whose opinions on writing I trust. Many of these individuals are black or of Caribbean background, or else visible minorities with comparable interests; and they've inspired me to keep confronting the oftentimes excruciatingly difficult stylistic and ethical challenges of writing. There's in fact a core group of black writers and critics whose love and fierce intelligence sustain and push me in essential ways. But like them, I do, out of necessity, read very widely; and I've definitely been inspired by all sorts of people. I'm personally very wary of the notion of speaking for, or authoritatively representing, "a community." It's nevertheless a simple fact that my writing is intimately connected with specific experiences as well as specific literary and cultural legacies—experiences and legacies I've always sought to honour. Like most writers, I hope my work will resonate with readers regardless of their backgrounds.
AK: In both novels' acknowledgements, you mention Austin Clarke as a mentor, and Brother is dedicated in his memory. Can you share how you met Austin, and how he influenced your writing?
DC: This is an especially difficult thing for me to address, since his passing still feels raw. Like I've said, I've been inspired by writers from many different backgrounds. But Austin Clarke was a writer who decided to represent the experiences of people like my parents, domestic workers and labourers from the Caribbean: their hopes and also the many challenges that were thrown at them when entering Canada in the early 1960s. Austin is sometimes described as Canada's first multicultural author, whatever that means; but he was also the first modern professional black writer of fiction in Canada. He did courageous and groundbreaking work, and he eventually achieved international recognition; but he lived most of his entire life in financial precariousness, his writings often overlooked.
Our relationship—our kinship I'd go so far to say—was in some ways understandable, and in other ways strange. We are of different backgrounds, different generations, and we became both different men and different types of writers. Our relationship was perhaps fifteen years or so in total; and I have to say that others knew him much longer and better. But the fact is that Austin took a special interest in my work, as I did in his. He glimpsed potential in me when I couldn't. He encouraged me to take writing seriously, and to follow through not only as an individual, but as someone he felt represented the "next" generation. The last time I visited him, he was in a state of pretty severe dementia, and he couldn't at times even remember where he was. But he could still "see" me, and still ask how my writing was going. Although he passed away before my book was published, I felt the need to assert and honour his influence.
AK: Though we have known each other for many years, this is our first "written" conversation, and I appreciate the new depths of understanding you allow here. Thank you so much, David.
DC: Thank you so much for your thoughtful questions.  I hope you'll allow me to interview you one day, and that we'll continue our conversations about writing.