What is gillian harding-russell Reading?
"That ice island has melted away, a reminder that our world is changing under our feet, and in ways that began with us supposedly in control."
Since my father worked in British Intelligence during World War II, I have been intrigued by the underground workings of that war. In that area, I have read Michael Ondaatje's Warlight, which in its panoramic sweep interweaves generations and their stories with a renewed belief in heroism that occurs in unexpected ways but often at a human and/or moral cost. Another engaging novel that takes place during the same era but in the United States and written in 1962 is Herman Wouk's Youngblood Hawke, a buildungroman about a Kentucky novelist, his amiability and overreaching ambition and human mistakes and the irony that recognition of his achievement comes after his death. Other more recent works that drew me in include Steven Price's By Gaslight and Esi Edugyan's Washington Black, both entertaining novels set during the nineteenth century with high action and intriguing characters (both of which novels send the plot into unexpected places and ways of thinking).
Among quirky, insightful novels, Andre Alexis' Fifteen Dogs and Michael Redhill's Bellevue and George Sanders' Lincoln in the Bardo are refreshing and often riveting in their originality. Also, a nineteenth century novel that was given to me by a friend, We Think the World of You by J.R. Ackerley charts a strange love story that is most revealing in what it says about love and ourselves. Another novel (recommended by the same friend) is Téa Obreht's The Tiger's Wife, which weaves history and folklore with magic realism in what might be described as a fractured fable about death. Michael Crummy's The Innocents is painful and beautiful to read, the subject disturbing but the style with its Newfoundland dialect so poetic. 
Of nonfiction works, I have lately read Michael Palin's Erebus that charts the various journeys of that infamous ship, including its less famous journey to the south pole. I have a long-standing interest in the north since my daughter lives in Yellowknife and my older brother, an oceanographer, worked in the north for several years. During the late 1960's and 70's, he was stationed on the Beaufort Sea and on an ice island, Fletcher's Island (also called T3 or 'Target 3' during the Cold War), that had calved from Ellesmere Island. That ice island has melted away, a reminder that our world is changing under our feet, and in ways that began with us supposedly in control. 
Among recent poetry collections, David Zieroth's the bridge from day to night is truly a gem with its charting of the human psyche using a fine minimalist poetic style. Other collections that I would recommend include Randy Lundy's lyrical nature and indigenous poems in Blackbird's Song, Jan Zwicky's elegiac Long Walk with its love of nature and lyricism, and Joy Harjo's often mythopoeic How We Became Human.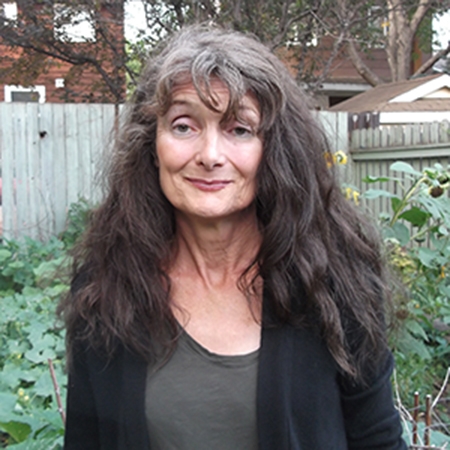 gillian harding-russell's most recent publication is In Another Air (Radiant Press, 2018), which was shortlisted for a Saskatchewan Book Award.