What's Adan Jerreat-Poole Reading?
Right now I am reading How Long 'Til Black Future Month? by N.K. Jemisin. As a teenager, I loved getting lost in science fiction and fantasy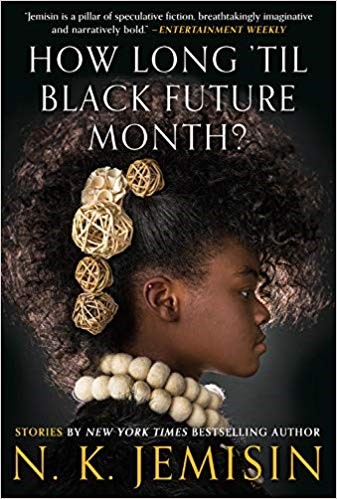 worlds, but as a young queer woman (and later nonbinary person) and aspiring feminist, I quickly grew tired of the racist and sexist hero journeys in popular Eurocentric white male SFF.
In the past few years, I have fallen in love with the genre all over again through the writings of brilliant authors like Jemisin, Nnedi Okorafor, Kameron Hurley, Rebecca Roanhorse, Becky Chambers, and so many others.
P.S. Anyone who's read Ursula K. Le Guin's famous short story "The Ones Who Walk Away From Omelas" needs to read Jemisin's response and homage in this collection, "The Ones Who Stay And Fight."
Photos by Adan Jerreat-Poole