What's Elana Wolff Reading?
I recently returned to Canada after a long stretch abroad. I was on a caregiving mission and didn't have a lot of time to myself. But I did read: Amor Towles' comic romp, A Gentleman in Moscow, a stylish retro novel of manners; Ann Shin's The Last Exiles, a chilling and compelling work inspired by a true North Korean story of love, escape and freedom; and Olga Tokarczuk's 1996 novel Primeval and Other Times. I'd read Jennifer Croft's 2018 translation of Tokarczuk's essayistic novel, Flights, which inventively explores the psychology of travelling, and Antonia Lloyd-Jones' 2020 translation of Tokarczuk's quirky detective thriller, Drive Your Plow Over the Bones of the Dead, and loved both. I purchased Croft's 2022 translation of Tokarczuk's magnum opus, The Books of Jacob, just before going abroad but it was too heavy to bring along. I bought a Kindle copy of the shorter Primeval (also translated by Lloyd-Jones) and though I'm not big on e-reading I was again immediately captivated by Tokarczuk's writing—at the level of the sentence, as well as by the grand sweep of her story. Primeval is a mythical Polish village populated by eccentric archetypal characters. It is devastated time and again by history and yet there is a "counter dream, full of creaturely magic and wonder." The work is reminiscent of Gabriel Garcia Marquez's magic realism in One Hundred Years of Solitude, though more to do with the grand clash between modernity/masculinity and nature/femininity than family sagas, and it's as real-feeling as it is fabular. Tokarczuk is an original; one of the living writers I'm most drawn to at present. I reread Primeval on the long flight back to Canada and will soon turn to The Books of Jacob. 
I came home to several packages of books that had arrived in my absence. Two poetry collections that I'd edited: A History of Touch by Erin Emily Ann Vance, haunting poems that interrogate the female body in folklore, pop culture, and history; and Cage of Light by Ned Baeck, elegiac pieces that reflect on love and estrangement, addiction, pain and recovery. Both are fine collections that I'd read closely in manuscript and was delighted to hold and revisit in book form. I also received my order of Paul Bélanger's Fernando Pessoa in Montreal, a bilingual collection of prose poems that straddle the ground between philosophy and fiction, sensitively translated by Antonio D'Alfonso. Bélanger's poems are a stimulating accompaniment to Pessoa's brilliant and disturbing masterwork, The Book of Disquiet, a book I read in pieces in order to properly digest them. From colleague James Deahl I received a copy of The Confederation Poets: The Founding of Canadian Poetry from 1880 to the First World War, an anthology that adroitly appraises, in Deahl's characteristic clarion writing, the "Romanticism of the original dream" in the poetry of seventeen founding Canadian poets, and argues for what they bring to 21st century readers: a lot. From Gaspereau Press I received my order of the beautifully produced debut collection of poems by Michael Goodfellow, Naturalism, an Annotated Bibliography. I'd come across Goodfellow's poems in online publications and each time was blown away by their unusual beauty: "The wind has hands for everything. / The sky was deaf but it could read / the wind's lips. Whisper ran through them / the way geese turn south. The deep / where all the brightest days are dusk …" One can weep from lines like these. 
A number of books that I'd put on hold at the local library were timed to my return. So I'm now listening to the audio version of Emily St. John Mandel's Sea of Tranquillity in the car. I'm not as proficient an 'audio-reader' as visual reader, but I do enjoy the accompaniment of a book while driving. And Mandel's work is easy to access, relevant and redemptive. In worlds that are always on the threshold of awful and irreversible change, her characters find meaning in mystery and coincidence. Her style is largely locked-in conversational, but there's lyricism in it as well. Over the weekend, I finished John Banville's latest crime novel, April in Spain, featuring the pathologist-protagonist, Dr. Quirke. Too gratuitously salacious for my taste. But Banville, who's been lauded as the "heir to Proust, via Nabokov," is a stylist, and he crafts a slick page-turner. 
Next up are Secrets of the Sprakkar: Iceland's Extraordinary Women and How They are Changing the World, by Eliza Reid—First Lady, by marriage, of Iceland. (I'm a fan of most things Icelandic, particularly the novels of Halldór Laxness); music, late and soon: A Memoir by Robyn Sarah; The Most Cunning Heart by Catherine Graham; Sheila Heti's Pure Colour; Finger to finger and In the Bowl of My Eye—the latest poetry collections by Keith Garebian, and Carmelo Militano's new prose work, The Patina of Melancholy. Then there are the rereads, of which I have a good number of mainstays. So many titles, too little time.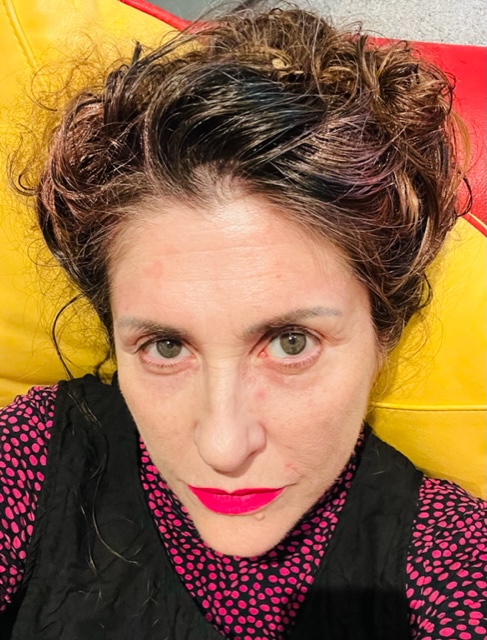 Elana Wolff lives and works in Thornhill, Ontario—the traditional lands of the Haudenosaunee and Huron-Wendat First Nations. Her poems and creative nonfiction pieces have been widely published in Canada and internationally, recently in Arc online (Awards of Awesomeness), Bear Review, Best Canadian Poetry 2021, Canadian Literature, Contemporary Verse 2 (forthcoming), Eclectica, Grain, Literary Review of Canada, Montréal Serai, Pinhole Poetry, Prairie Fire (forthcoming), Sepia, Waterwheel Review, and White Wall Review. Her collection, Swoon (Guernica Editions), won the 2020 Canadian Jewish Literary Award for Poetry. Her latest poetry collection is Shape Taking (Ekstasis Editions, 2021). Her hybrid Kafka-quest work, Faithfully Seeking Franz, is forthcoming with Guernica Editions in 2023.