Writing Spaces: Rhonda Batchelor
Today in Writing Spaces, we take a peek into the working space of Rhonda Batchelor, author of poems "Camas" and "August Glosa" in Issue 144!
I tend to write first drafts in longhand, often when I'm either out of doors or on a getaway somewhere. I only move to my computer when I'm ready to see how a poem looks "in print." Usually, more drafts ensue from there. And of course, it's where I work when sending work to magazines or publishers. My work space is really just a corner of a little room off of my living room in a garden-level (a.k.a semi-basement) suite in a large, 1911 home in the beautiful Victoria seaside neighbourhood of Oak Bay. Apart from two lost years, I've lived in this neighbourhood for over three decades. And while this is not the house where I raised my family, it was once on my son's paper route. Now, a widowed empty-nester, I continue to find comfort and inspiration in the familiar streets that hold so many memories. It's a rich vein that I have not yet really begun to mine–although I have a project in mind…
The painting on the wall above my desk, by a friend's father, is a view from Anderson Hill Park, where my poem "Camas" is set. It's a local hillside, rocky and tucked away above the usual tourist routes. From the very top, one can see the remarkable views in every direction. I like to look at this picture and know that I can walk out of my door and be there in just a few minutes. Behind my desk, just a bit to my right, is a tall bookshelf containing some of my favourite fiction; and to my right, in a little alcove, is a daybed suitable for afternoon scribbling, or reading–or naps. My cat is often curled up there. All in all, it's a cozy space and I am lucky to be here.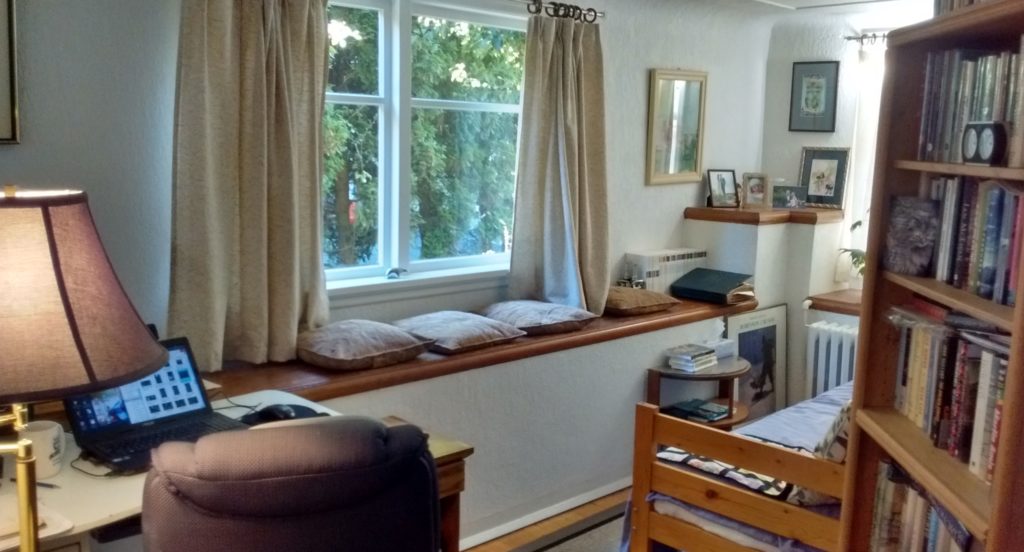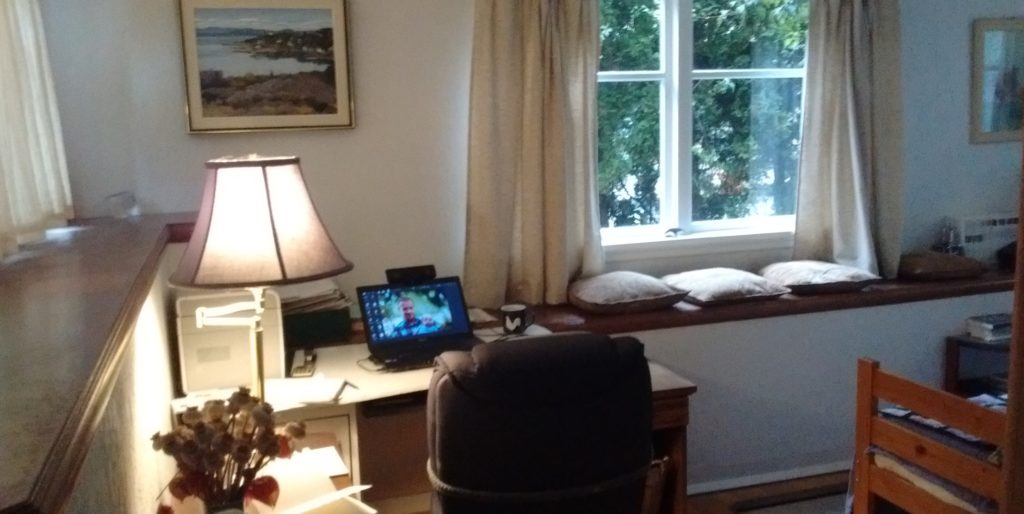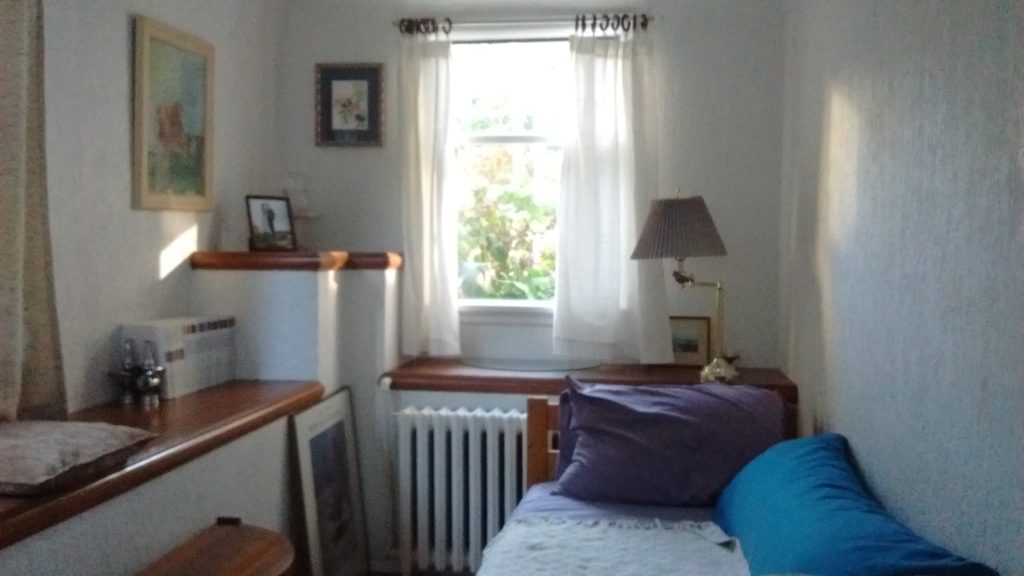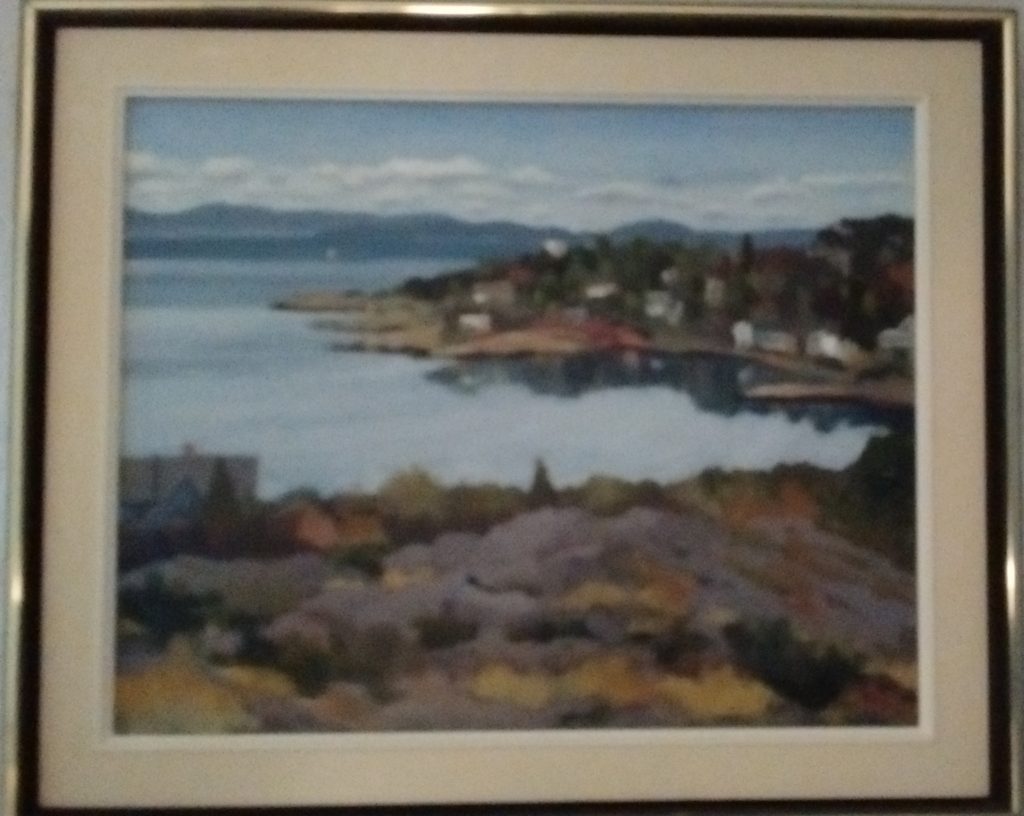 We're giving you a behind-the-scenes look into the writing process – straight from the desks of our contributors! Check out the full series here.