Writing Spaces: Sue Bracken
This week in Writing Spaces, we take a look at the working space of Sue Bracken, author of "Echame Flores" in Issue #146.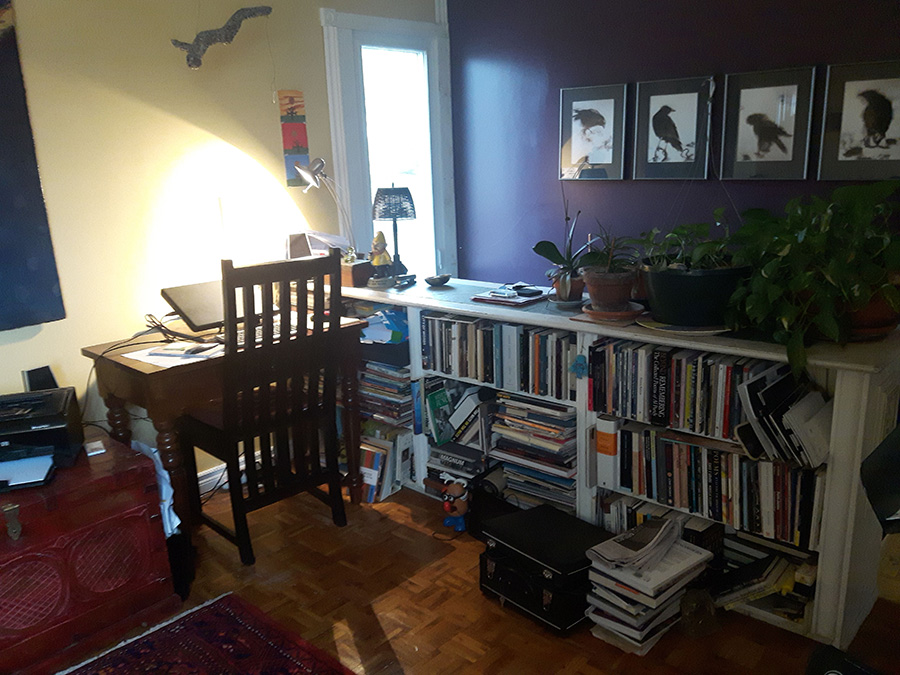 My writing room is affectionately called The Tower, being the only room on the 3rd floor. The elements are accentuated up here, probably because all four walls and the roof are exposed to the world. Rain becomes a torrent, and the wind makes me feel like Dorothy about to quit Kansas.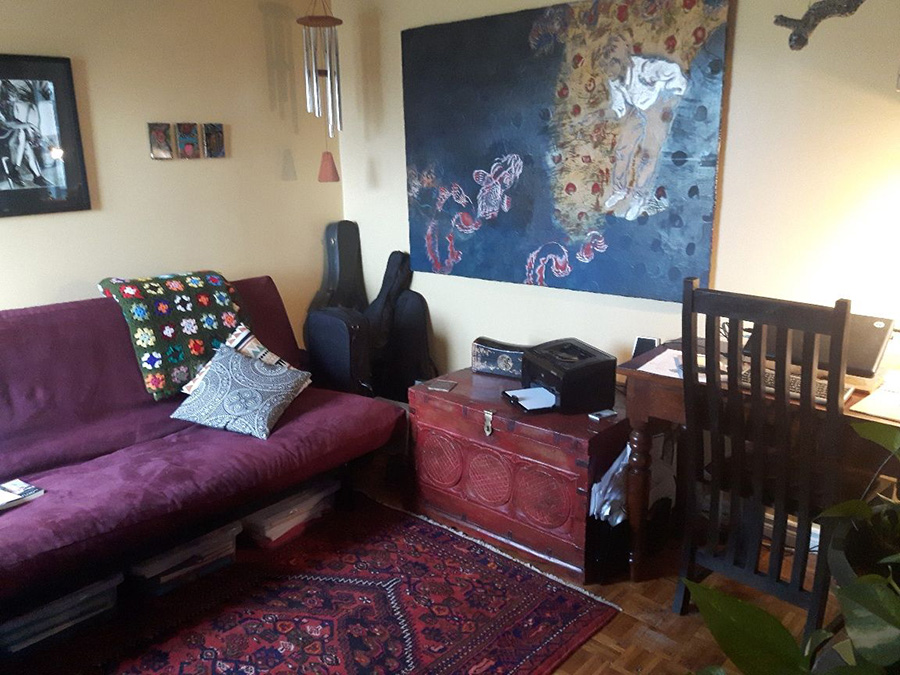 My partner's art work surrounds me here. The cat visits me sometimes, purring her presence. The rug was a gift, is great for horizontal work and yes, it really does tie the room together! A north and south facing window light up all of this. How could I not be inspired?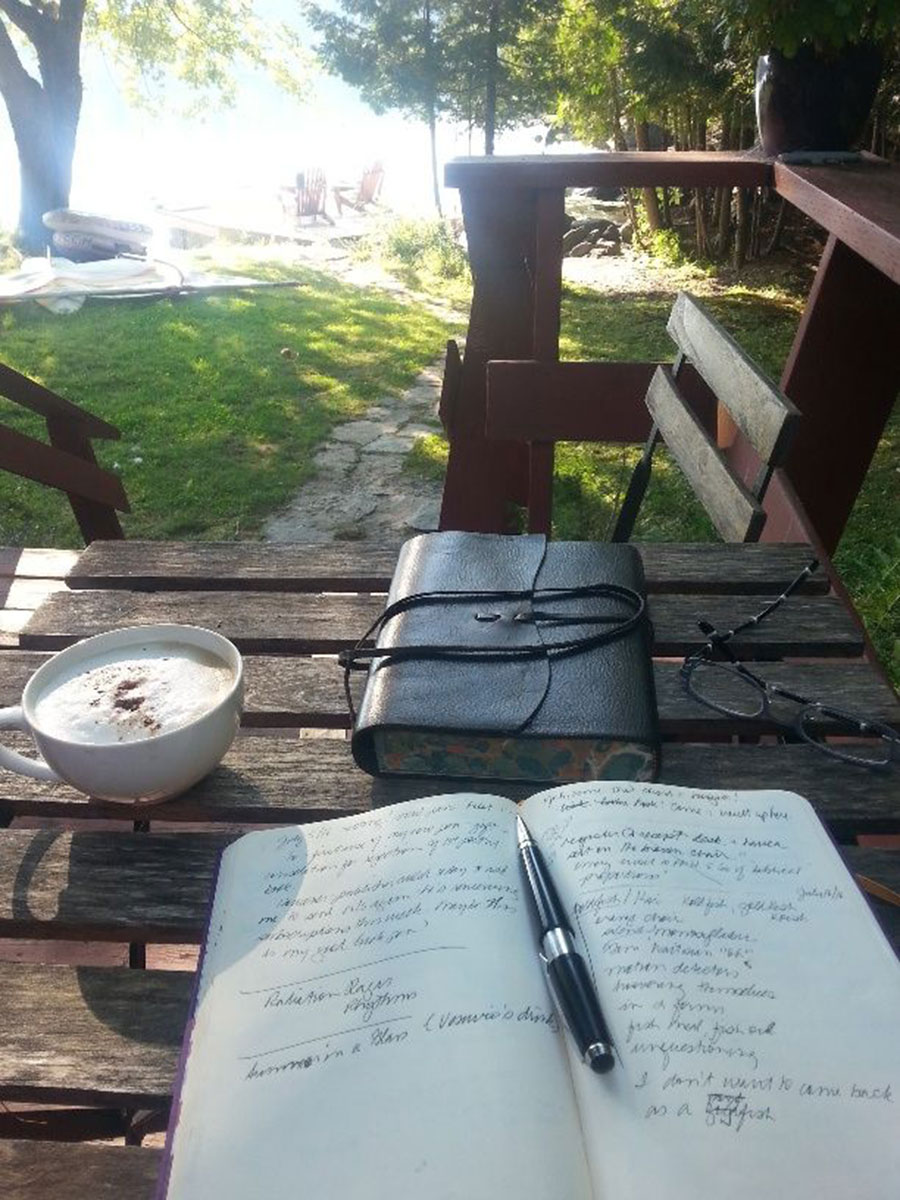 The tower is my usual writing space, but I am fortunate to be part of a family cottage in Haliburton, Ontario. That is my favourite place (and photo). The journal is a leather gift, too heavy for city transit, but perfect for the cottage. I love writing from the deck for the view. The pines rule. It's a bit of wild that I need—NO CONDOS, different bugs, and rare snapping turtles. Even the winter is gorgeous. And there's history here: our son's first steps, first underwater, first cookie.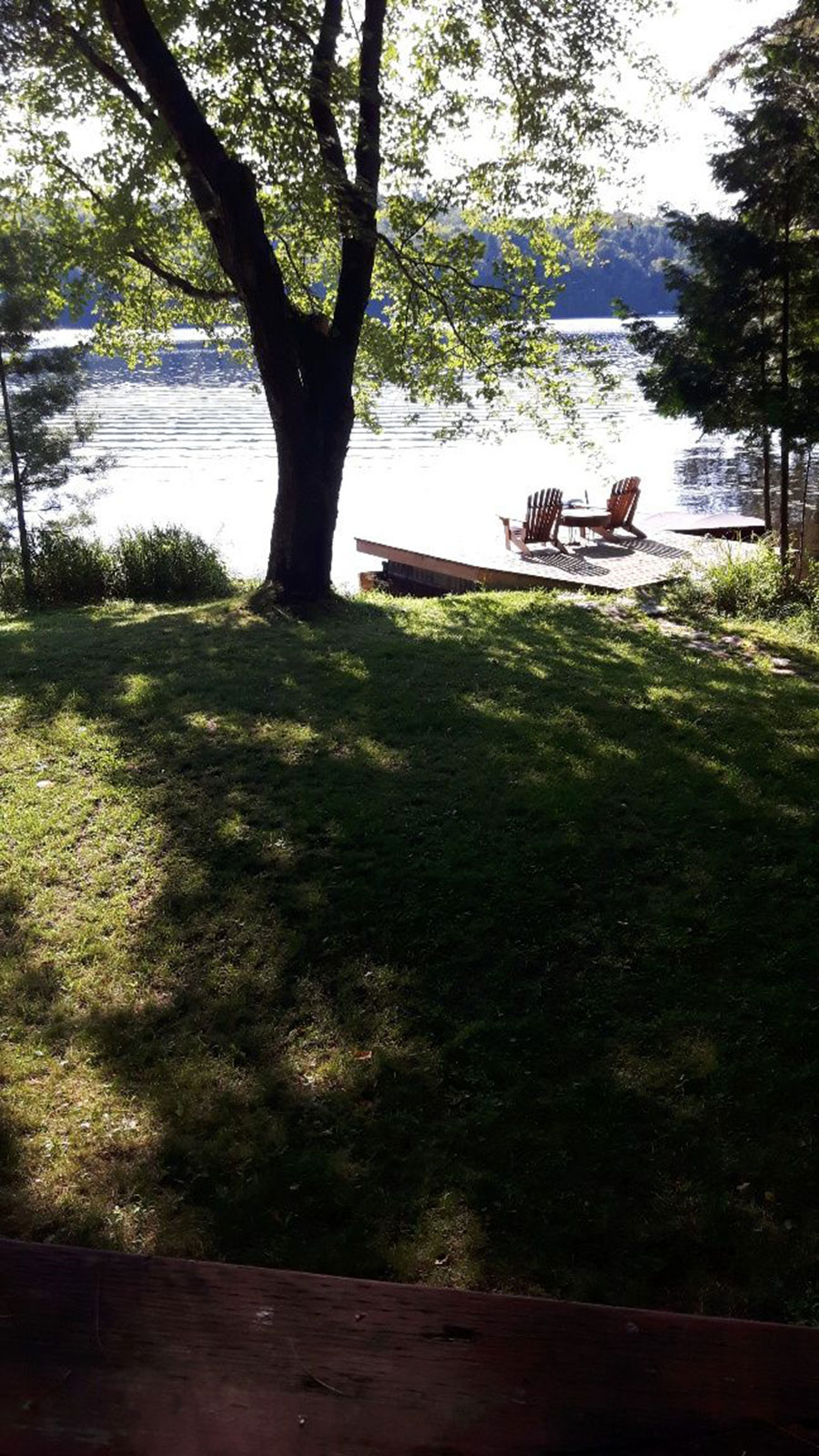 I feel open here. (That's probably because when I'm here I'm on holidays!) We are on the lake and I can plunge in whenever. Many of my poems deal with water, or references to water. I'm a life-long swimmer. I'd write poems under water if I could!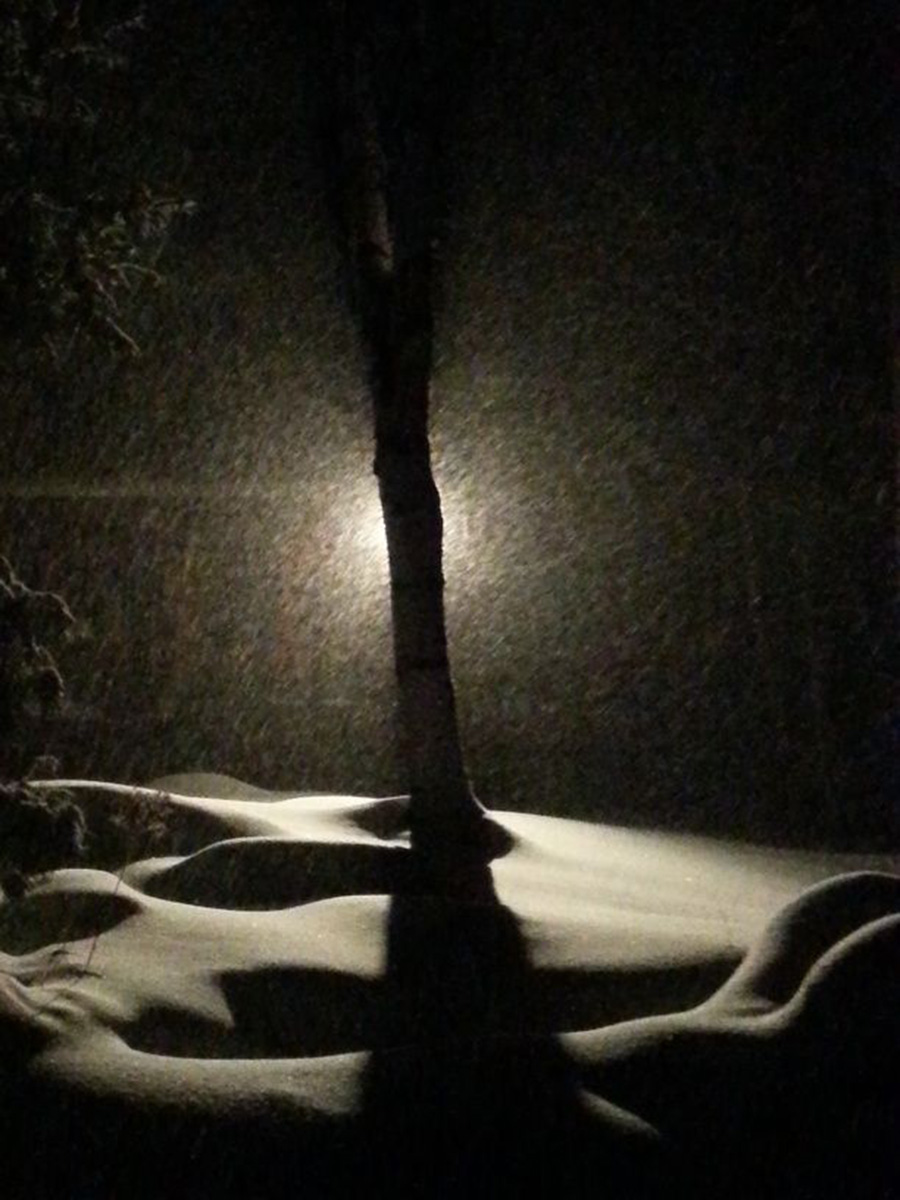 ---
We're giving you a behind-the-scenes look into the writing process – straight from the desks of our contributors! Check out the full series here.