Double Gold for The New Quarterly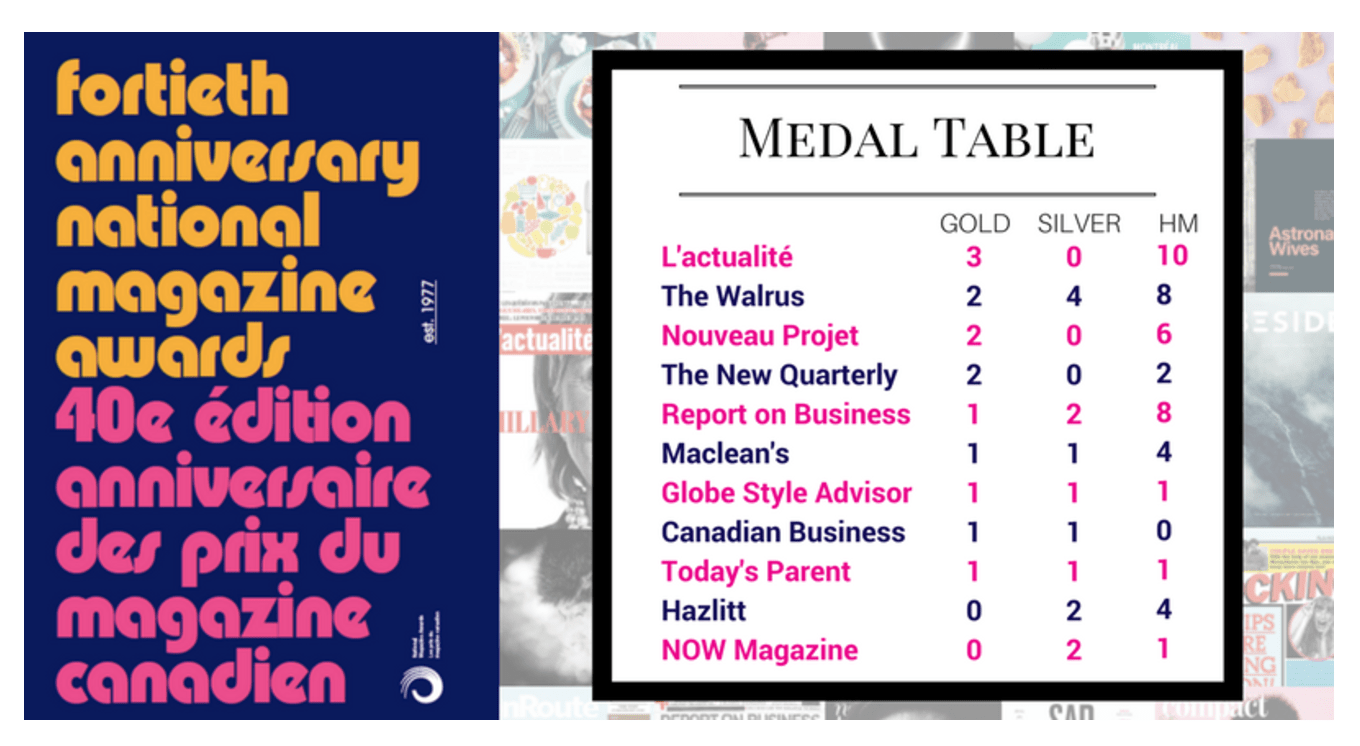 Kitchener-Waterloo's own The New Quarterly, a national, award-winning literary magazine won a gold medal for both the fiction and poetry category at the 40th Annual National Magazine Awards, held last Friday at a gala in Toronto—the best showing by any literary magazine in Canada.
Poetry gold was won by Selina Boan for "(Good) 'Girls Don't Hitchhike'" / "Half/Brother" / "Meet Cree: A Practical Guide to the Cree Language." Boan was a finalist in last year's CBC Poetry Prize and she's working on a collection of poems exploring her Cree and European heritage.
Fiction gold was won by Richard Kelly Kemick for "The Unitarian Church's Annual Young Writers' Short Story Competition." Kemick is an award-winning Calgary writer who has published poetry in The New Quarterly. He had two other nominations in this year's National Magazine Awards.
TNQ also had two honourable mentions:  Sharon Bala for "Miloslav" (Fiction), and Liz Windhorst Harmer for "My Flannery" (Essay).
Close to 200 Canadian print and digital magazines submitted their best, in both official languages, with TNQ receiving the most literary nominations.
"We are over-the-top thrilled with two gold medals and two honourable mentions," says TNQ editor Pamela Mulloy.
TNQ, a charitable not-for-profit organization, has won now won 12 gold, 7 silver, and had 35 honourable mentions in the 18 years that it has participated in the National Magazine Awards.
About The New Quarterly
The New Quarterly, housed at St. Jerome's University, has been publishing the best of new Canadian writing — fiction, poetry, and creative nonfiction including author interviews and essays on the craft of writing — for more than 35 years.
TNQ (www.tnq.ca) also hosts the annual Wild Writers Literary Festival in Waterloo and Kitchener. The sixth annual WWLF will be November 3 to 5, 2017.