"Killing My Darlings": Nilofar Shidmehr on her new piece, "Let Go of My Hair, Sir!"
After pouring hours, days, weeks, months, or years into a piece, it is understandable that emotional attachments begin to form between an author and their work. Hence, the editing which inevitably follows seems almost cruel, although necessary. Nilofar Shidmehr, author of Between Lives and Shirin and Saltman, shares her own experience with editing her new piece, "Let Go of My Hair, Sir", featured in TNQ's upcoming Summer Issue No. 143.
About "Let Go of My Hair, Sir!":
This story is based on the life of an Iranian woman I met at an Iranian writers gathering in North Vancouver the first year I was in Canada. Like me, she had literary talent and had published a few of her stories in Iran. We were both new in Canada, struggling to settle in this new country. Her situation was much more difficult, however. She was a refugee and had a two-year-old daughter. We became friends, but unfortunately, our friendship fell apart in two years. It was painful to witness her disintegration from a healthy, bright and cheerful woman into an insecure, desperate-for-sex-and-affection alcoholic. In 2000, after I moved to the UBC campus to study a BA (Double Honors) in philosophy and creative writing, I completely lost in touch with her and don't know what happened to her and to her smart, long-haired, and black-eyed daughter. I wish she could have also pursued a writing career and made something of her literary talent. I wish her daughter, who must be a young woman now, has never experienced what her mother did with men.
About my Process:
I wrote this story many years ago and workshopped it three times throughout the years before submitting it to TNQ. Knowing how to write fiction and how good fiction works, I usually get my stories right in the first draft so that I would not need to revise their dramatic structure. The challenge comes with "killing my darlings" so to speak, or with cutting down the unnecessary scenes and details and refining the prose. When I submitted this story to TNQ, I didn't expect that it would need more trimming and revising. Pamela Mulloy's cuts and edits showed me that I would still need to work on my editing skills. As Novelist Keith Maillard, my fiction teacher at the UBC Department of Creative Writing, once told me, "Nilofar, you are already a good writer. What you'd need to learn is to edit yourself." The good news is that I have progressed so much in this regard and I am committed to become even better as I am continuing on the writer's path.
More About Nilofar Shidmehr
Nilofar Shidmehr is a poet who has published two books, Shirin and Salt Man and Between Lives. She has recently completed a book of fiction entitled Divided Loyalties which includes seven short stories including "Let Go of My Hair, Sir!". Three stories in the text are about the struggles of Iranian women helping their husbands and brothers survive war and political upheaval during the 80s and the three others about Iranian-Canadian women back in Iran on personal missions to help a family member or to resolve a past situation during the 2000s.
Nilofar has also completed a novella entitled Green Intervals. It tells the story of an Iranian-Canadian woman, a former political prisoner, who goes back to Iran during the 2009 Green Movement to join the uprising. Not to cause her family trouble, she doesn't tell them about her trip and decides to stay with her ex-husband, although she is engaged to another man in Canada. Her decision, however, leads to creating more complications for herself, her family, and her former husband.
Interested in learning more about Nilofar's work? Contact us at info@tnq.ca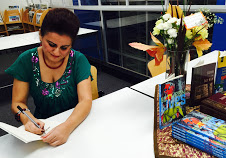 You can read "Let Go of  My Hair, Sir!" in TNQ's upcoming summer issue 143.
Pre-order a copy here.