Emma Hooper's Writing Space
Some people don't like a window where they work; they point their desks away from them. If I don't have a window it's kind of like not being able to breath. I point myself straight at mine and keep tabs on the birds.
Sometimes I see groups of young teenagers too. We're on some kind of trekking route and they usually seem confused, wandering lost on overly-ambitious orienteering missions. Me too, I think, me too.
My desk was a door once. I noticed it, unused, in storage in a friend's basement and thought: I could paint that yellow.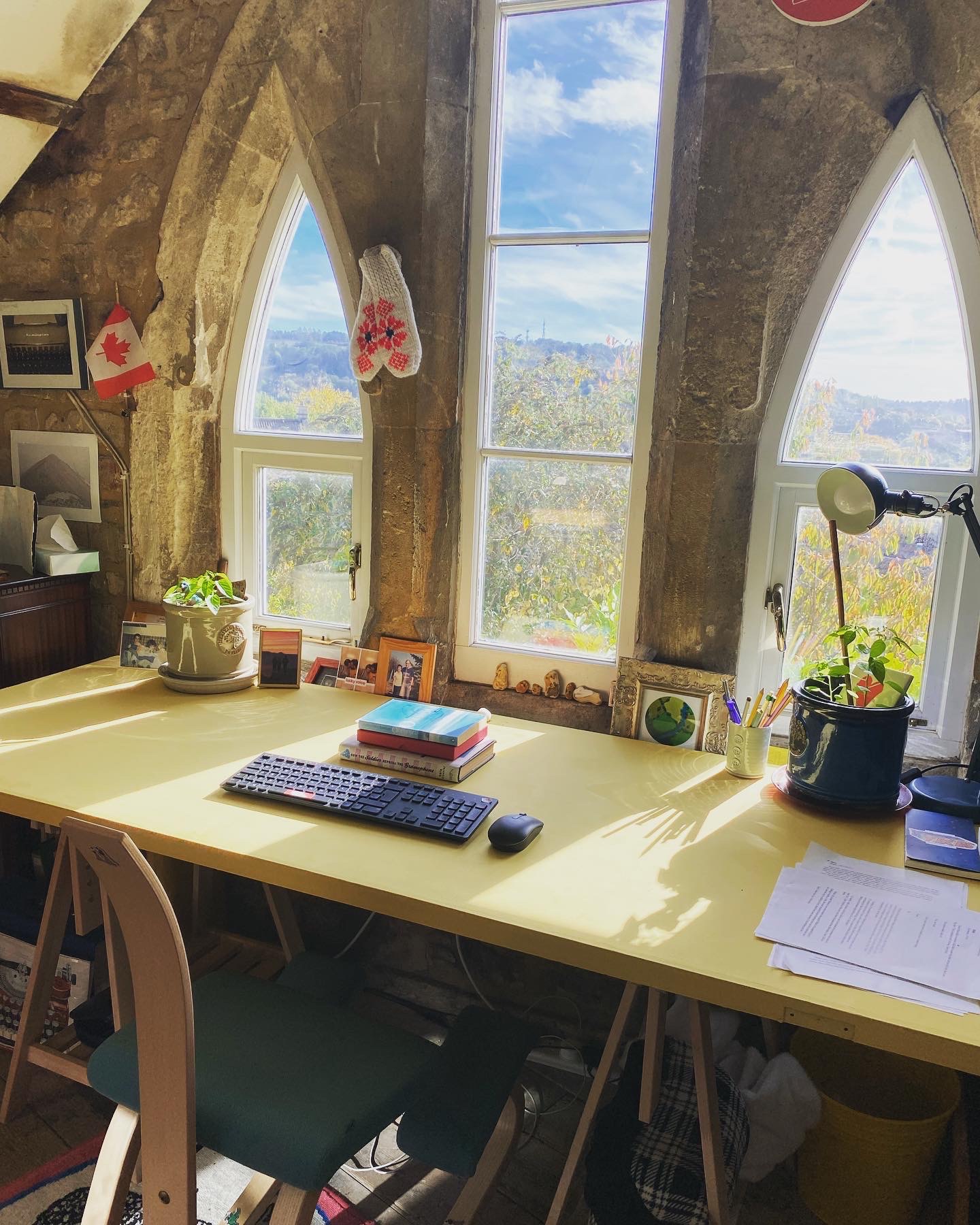 Next to my desk I have my library of water. Little bottles from each place I've submerged completely: rivers, lakes, seas. When I forget how to write I go look at them and see what new life they're growing: algae brown, orange and green.
Having been a door, my desk is fairly huge. Long, anyway. This is important. This means I can shuffle myself up and down along it to try and catch the sun where it comes, when it comes.
And that's the thing. Sometimes it takes ages. Sometimes the English sky is grey for weeks and weeks and weeks and I'm thirteen with a too-big backpack and a broken compass and I'm 50ml of sea water that's too salty, too small for hope; sometimes I sit there and stare and stare and stare and there are no birds. 
And
and
and
then, 
they're back. So far, they've always come back, eventually. Pencil up, head down, I try to remember to work while I can. This is where I write. I submerge and try to create in these short sunny patches where there's life, there's light, where I know where to go, for a little while, just a little while, at least.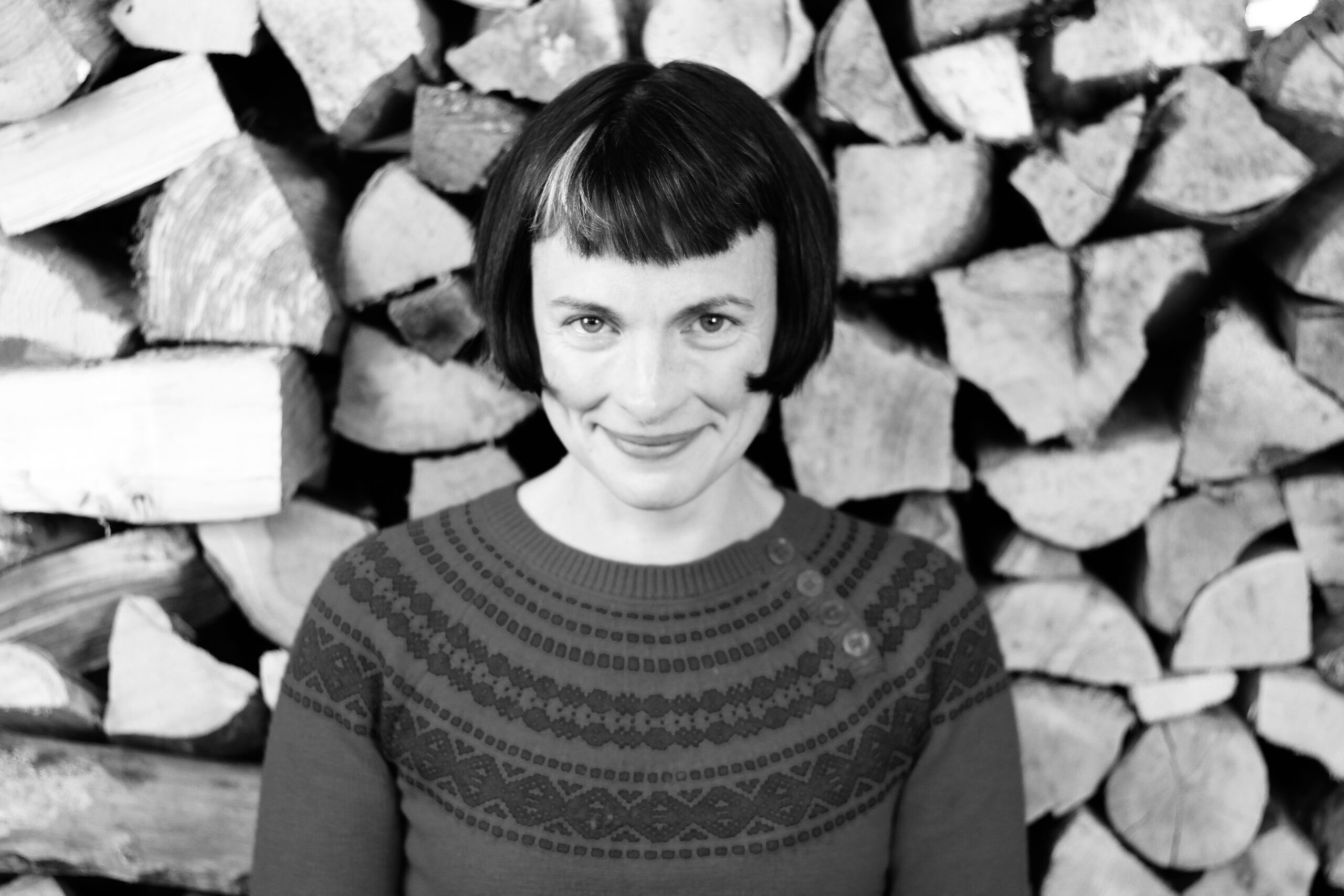 Emma Hooper is an author and musician. She has published three novels, most recently We Should Not Be Afraid of the Sky. She lives in the UK and misses cross-country skiing a lot.