Finding the Form with Robert Priest
I was introduced at an early age to formal poetry and wrote occasional verses throughout my childhood usually of the British children's poem variety. I enjoyed this but the discovery of free verse in my teens was very liberating to my process. Fifty some odd years later most of my published work for adults (other than song lyrics) is free verse or prose poetry. Though I thrived in the range and instanteity of expression that free verse allowed, I always suspected that somewhere in my later years I might do some more formal writing. Why? Because many of the poems I love drew their power from templates such as that of the sonnet, the villanelle and the ghazal. 
It was my writing for children that  finally opened the door to sonnet writing. I have a couple of books, Rosa Rose and The Wolf Is Back (Wolsak and Wynn) containing child-suitable poems that praise or detail the lives and actions of people or groups of people I admire. A lot of these are well-known politically active people that most of us would designate as heroes. Most of these poems used deliberate rhythms and rhymes and when possible adopted forms of poetry associated with their subject matter. The poem for Gandhi for instance is written in the form of a raga. For Murasaki Shikibu one of the poems is a haiku. So of course when it came to celebrating William Shakespeare it was time to write a sonnet. I wasn't interested in free form sonnets whose main adherence to the structure was to contain 14 lines. And I was definitely not interested in those kind of sonnets which strain to meet the demands of the form with tortured syntax and antique language. I wanted a sonnet that flowed so naturally in modern speech patterns that the underlying template almost disappeared. But I still wanted it to be a strict Shakespearean sonnet – iambic pentameter with the little beat followed by the strong beat times five, fourteen lines with the thematic turn at the end.
I knew it was going to be demanding so I decided that I would start with a dry run writing sonnets free associatively. I did this in pen and ink in blank books that Coach House Press had given me over the years. I soon found that I liked the works that this was producing so I kept at it, following my pen wherever it led me. Since these were practice sonnets I more or less discounted them in terms of being part of my actual oeuvre. Meanwhile I was reading up on Shakespeare and homing in on what part of his story I would focus on for a child's poem. The results can be read in my book The Wolf Is Back. For me it was successful. I liked it as a poem, as a sonnet, and as a children's poem. That might've been it. Mission accomplished. But at the same time I was labouring away on my young adult fantasy trilogy, Spell Crossed (Dundurn Press), and there was a poet character in the final book who had to write a love poem or two. Again I used the sonnet form as it fit the tone and vibe of the narrative and again I came away satisfied, even somewhat impressed with the effort. Also perhaps a little bit addicted to this method of composing – a method that required a lot of editing and rethinking and rejigging of words and phrases.
Since then amongst my free verse I have continued to write sonnets – some of them taking on a theme deliberately and toiling it through while others were written more like I write my free verse poems – starting with a phrase and free associating from there while dancing to the sonic template as I composed. And by then I'd had another look at some of my practice sonnets and in the interim the best of them had somehow acquired legitimacy. Now my hoarder instincts took over and I began to count my sonnets taking an almost compulsive pleasure as the number grew higher. It was a natural to then branch out into writing villanelles, ghazals and pantoums. My new book, If I Didn't Love the River (ECW 2022), contains about 25 Shakespearean sonnets and maybe 5 to 10 unrhyming free-form sonnets plus some villanelles, and a ghazal. To my ear they fit neatly in the flow of the other more free form poems. (There is also an actual song lyric in the book complete with musical notation. I've done this in my previous four or five books eager to make the point that songs and poems do share a common ground and some songs can rightfully logically be classified as poems.)
I should also mention that during the time I was writing the structured poems I was in a hell of a state. Depression, that bane of so many poets' lives had struck me for the fourth time and this time was way worse than ever before resulting in some hospitalization. (Strangely I was hospitalized for 14 months and at the end of it came back to 'self' as a result of 14 ECT – electroshock treatments.) Anyway – returning home and beginning to take up the pen again there was something about the solid block and template of the sonnet that was reassuring to me after the chaos my mind had been in. So some of the sonnets in the new book exist in the paradoxical crossfire of disparate chaotic material being fed into a firm well structured container. There was something (without overstating it) healing in this.
Now that I have given myself a lifetime permission slip to write in sonnet form I'm sure I will continue to mix it up. Or not. As some Canadian poet* or other once said, "whatever else poetry is freedom."
*Irving Layton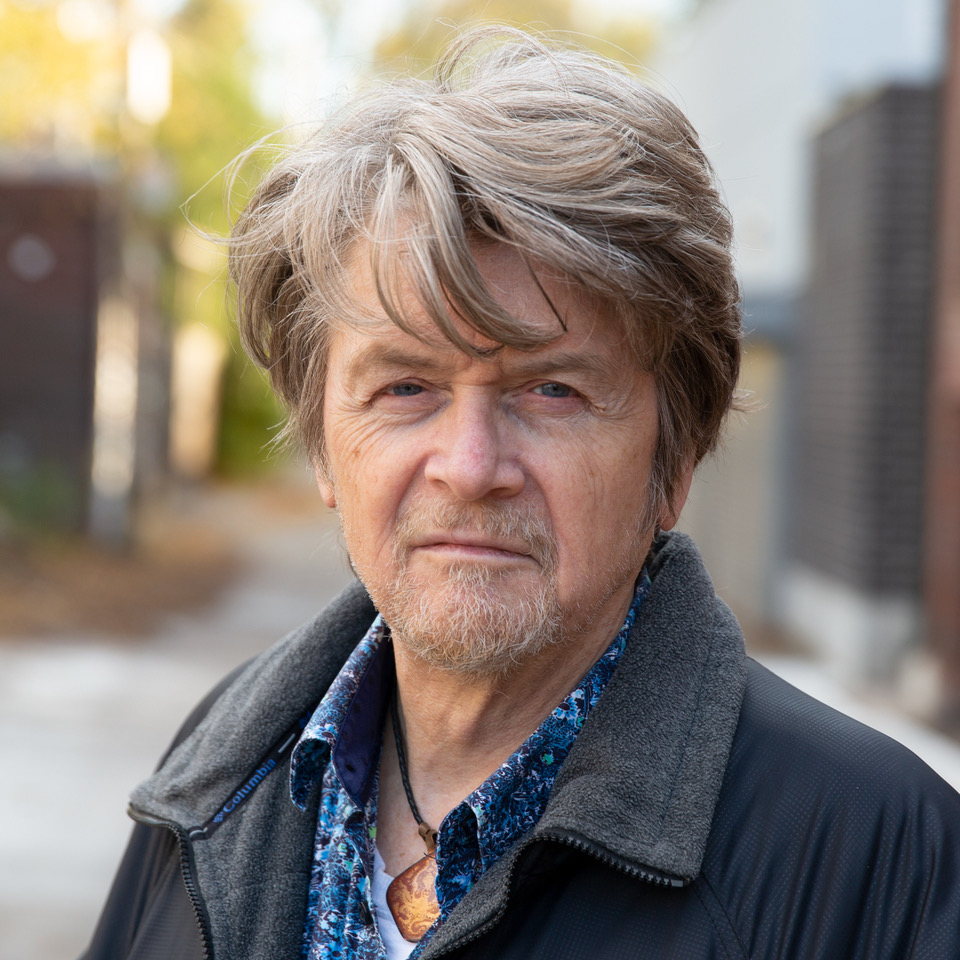 Robert Priest is the author of fourteen books of poetry, 3 plays, 4 novels, lots of musical CDs, and one hit song. His words have been debated in the legislature, posted in the Transit system, quoted in the Farmer's Almanac, and sung on Sesame Street. His book Reading the Bible Backwards (ECW) peaked at number two on the Canadian poetry charts, its sales exceeded only by those of Leonard Cohen. Rosa Rose, a book of children's verse, in praise of inspirational figures, won a Silver Moonbeam award in the US and was a book of honour in The Lion and the Unicorn prize for excellence in Children's Literature. Its sequel The Wolf Is Back (Wolsak and Wynn) won the Golden Moonbeam award for 2017. His latest book of poems for adults is Previously Feared Darkness (ECW). A new album of songs and spoken word pieces, Love is Hard, is available on Spotify and YouTube. A new book of poems, If I Didn't Love the River, is due out in 2022 with ECW Press. He is also the author of the Young Adult fantasy trilogy Spell Crossed (Dundurn Press).