Finding the Form with Sarah Totton
"To Break the Liquid Moon" was inspired by a true story told by Kate Bottley on the BBC Radio 4 program "Three Vicars Talking, Death" (www.bbc.co.uk/programmes/m0007qb0). This was a very consciously structured story. I made a rough outline, and I knew what the last line would be before I started writing. This isn't my normal process, but I wanted to try something different with this story. I'd just finished a several-months-long stretch of writing rambling stories that were unplanned and unplotted and that ultimately didn't go anywhere and had to be abandoned. I was determined that I was actually going to finish something for a change. I think it's a good idea to explore different methods of storytelling, to see which ones work (or don't) and how well they work (or don't). 
I write a lot of stories in the fantasy genre and this particular story seemed to lend itself to a fantastical premise. I drew on the myth of Charon, flipped his gender, and set the character in the modern day. I wanted to explore how someone who played this role in a modern community would live and how she would be treated by the community. I imagined that people would respect her but that she would also be ostracized because of what she represents. I like to use settings from real life, especially when I'm writing fantasy. It helps me ground the stories and make them feel real. This story is set at an actual cottage in Wales that belonged to a distant family member who I visited as a child, so I know the place well. 
While I wrote this, I was listening to "Bright Eyes" written by Mike Batt (performed by Art Garfunkel) to set the mood, although in retrospect, I'm not sure it really helped. I was taking mood-cues from the music rather than from what I was writing. 
The story took me sixteen days to write, from first conception to final draft. 
Currently, I've moved back to a less conscious method of creating stories, but I'm now more mindful of choosing ideas that will move a story forward as opposed to spinning in circles, so I've spent less time writing drafts that ramble endlessly and end up abandoned.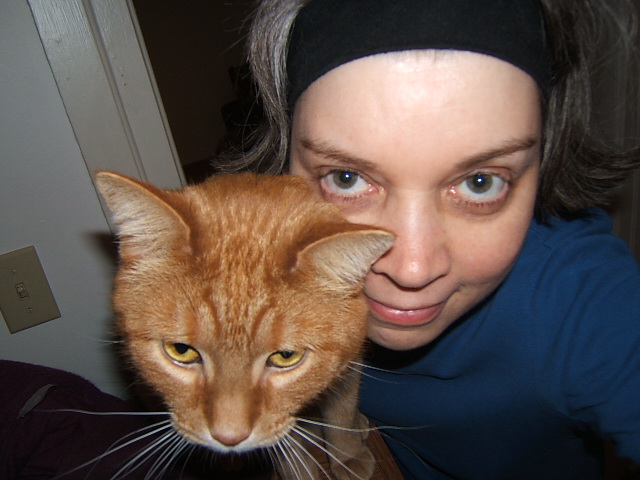 Sarah Totton's work has appeared in The Walrus, Room Magazine, EVENT, The Journal of Compressed Creative Arts, Nature, and The Conversation. Her humor has appeared in McSweeney's and The Rumpus. She was named the Regional Winner (for Canada & the Caribbean) in the 2007 Commonwealth Short Story Competition.