Jennifer Lynn Dunlop's Writing Space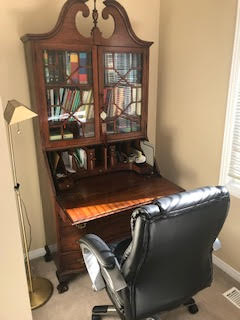 This is the place I set up 
to be my writing nook.
I love the elegant secretary,
its curves and secret compartments. 
But I will admit it,
here is where I usually write,
with my laptop on my lap.
Being comfortable and writing with a tea beside me
on my bedside table
– that's the best way.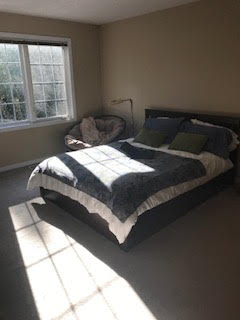 Jennifer Lynn Dunlop is the Vice-President of Tower Poetry and enjoys composing poetry while running on the Bruce Trail.
Photos by Jennifer Lynn Dunlop.