On Being the 88th Berton House Writer in Residence
"One night, I sat alone in awe, in the front yard from midnight until 3 in the morning as the Aurora Borealis twisted green and red across the sky."
The Berton House residency, administered by the Writers' Trust of Canada, in partnership with the Klondike Visitors Association, is a jewel among Canadian writing residencies. When I learned that I'd been chosen I felt like the luckiest writer in the country. It was an honour and a gesture of encouragement. The selection committee was excited that I would be branching out from novel writing, for which I have been mainly known, to develop a first poetry collection. Now, home in Toronto after three months in the Yukon, I know how lucky I really was.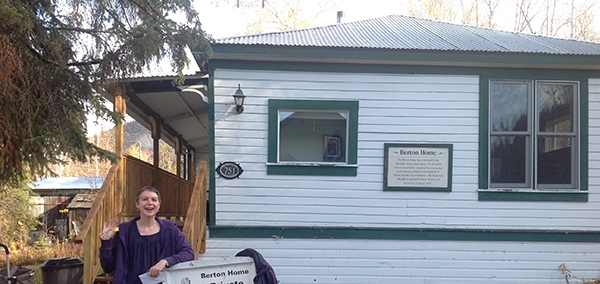 Any experience is half what you bring to it and half what you make of it. I was initially selected to be at Berton House for the 2017 summer term, (July through September) and was packed, ten days from departure when I was diagnosed with breast cancer. It's never a convenient time for a diagnosis like that, but it seemed particularly cruel given how close I was to this career highlight. When I called James Davies at the Writers' Trust to inform him of my news and therefore cancel, James, ever in the merciful business of supporting writers, assured me that the Trust would be happy to defer my residency until such time as I was able to go. Fast forward two years later, to this summer, when I was finally done 18 months of treatment, healed from multiple surgeries and more than ready to get far away from the noise and pollution and general overwhelm of my big city life. This time, I didn't dare pack until a few days beforehand, tempting fate and all that. My daughter, now eleven, was coming with me.
So, what I brought to this residency was a necessary determination to immerse myself in a different environment and way of life, to get far from home in order to find a way back to myself and my writing. I was ripe for change and newness, and wanted to learn the history of Dawson and the Yukon, and educate myself about the Tr'ondek Hwech'in on whose land I would be a guest. (Klondike, I now know, is a settler mispronunciation of Tr'ondek.) I left for Berton House wide open to the vast terrain and physical beauty of the Yukon, without preconceived notions of what would happen or what I would produce. After having lost so much writing and parenting time to cancer, I understood the residency to be a rare opportunity to reconnect with myself and my daughter.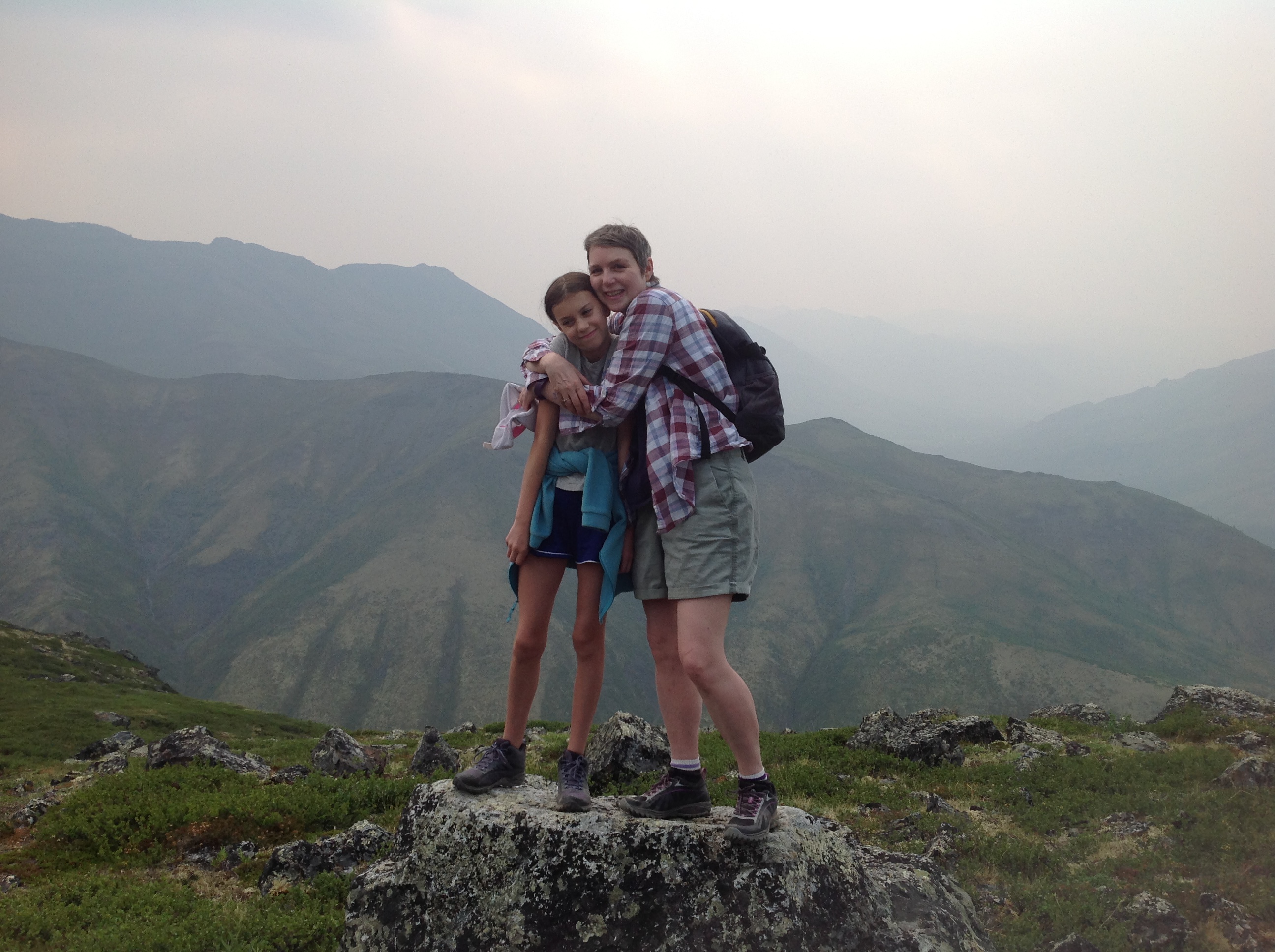 I was more than willing to expend energy on developing relationships with locals, many of them artists, and embed myself in the fabric of the community. I learned about the gold rush era, about placer mining, about climate change in a real and visceral way that it cannot be seen or felt in Toronto. All of this only added to the residency and enriched my writing. Indeed, Pierre Berton's mandate for this residency specifies that the visiting writer is meant to experience the North, use the time in any way that will enhance their work, and that could mean staring at the confluence of the Yukon and Klondike rivers, dreaming up new plotlines. It could mean conducting research and not writing a word, or warming a barstool at the notorious Pit in town, as many a writer before me has done. It could mean writing. In other words, there is no pressure to write. Experiencing the world going on around you is imperative. What better set up for a writer to succeed?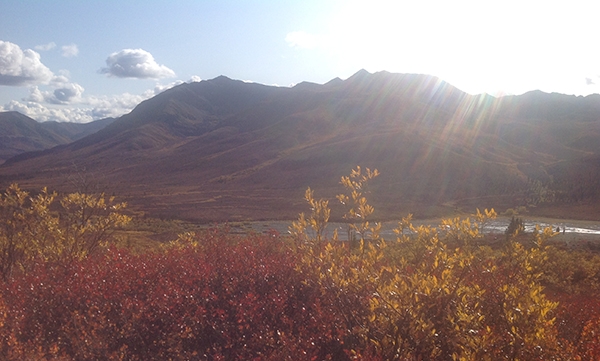 I did write regularly, poetry and non-fiction, and my daughter and I also attended Monday night hand-building pottery drop ins, Thursday movie nights at the swimming pool, Saturday mornings at the farmer's market. We competed in the international gold panning competition, marched in Dawson's pride parade, attended various film and video screenings and participated in a traditional Han beading group at the Danoja Zho cultural centre as well as some herb workshops there. There will be different events and activities for each writer to take up, depending upon the season they visit, but I'm certain one can be as busy in this tiny, thriving community as they wish to be. Or as private.

I arrived with an already-established fitness routine that I hoped to maintain and so I joined the gym and "enjoyed" my time on the elliptical and treadmill, looking out across the river at the hills. A much better view than I have at my Toronto gym, I can assure you.

The Danoja Zho was one of my favourite spots in town and they have a great welcome film and do an excellent guided tour. There, I learned about the Tr'ondek Hwech'in way, their history, some cultural practices and the impact the gold rush had on their way of life. I learned a bit of Han, a beautiful language.

Visiting Tombstone Territorial Park was a highlight. I was lucky enough to see it in both summer and fall, and have no doubt it will be equally magnificent in winter. I also drove up the Top of The World Highway to Alaska. It's stunning.

I spent time out of the house writing. I liked working at the library best (which is shared with the public school.) My daughter read her way through the middle grade books throughout the summer. She volunteered at the nearby Humane society and concentrated on her photography. I nick-named her, Berton House Daughter-in-Residence.

When we arrived on July 1, the temperature was in the mid-30's and with a relentless 24 hour/day sun. It took a while to adjust to sleeping regularly, or at all. A good eye mask helped. By the time my partner visited in Mid-August it was high 20's. My daughter went home at the end of summer, leaving me a month on my own. Fall appeared suddenly with leaves turning from green to gold and plunging the mercury.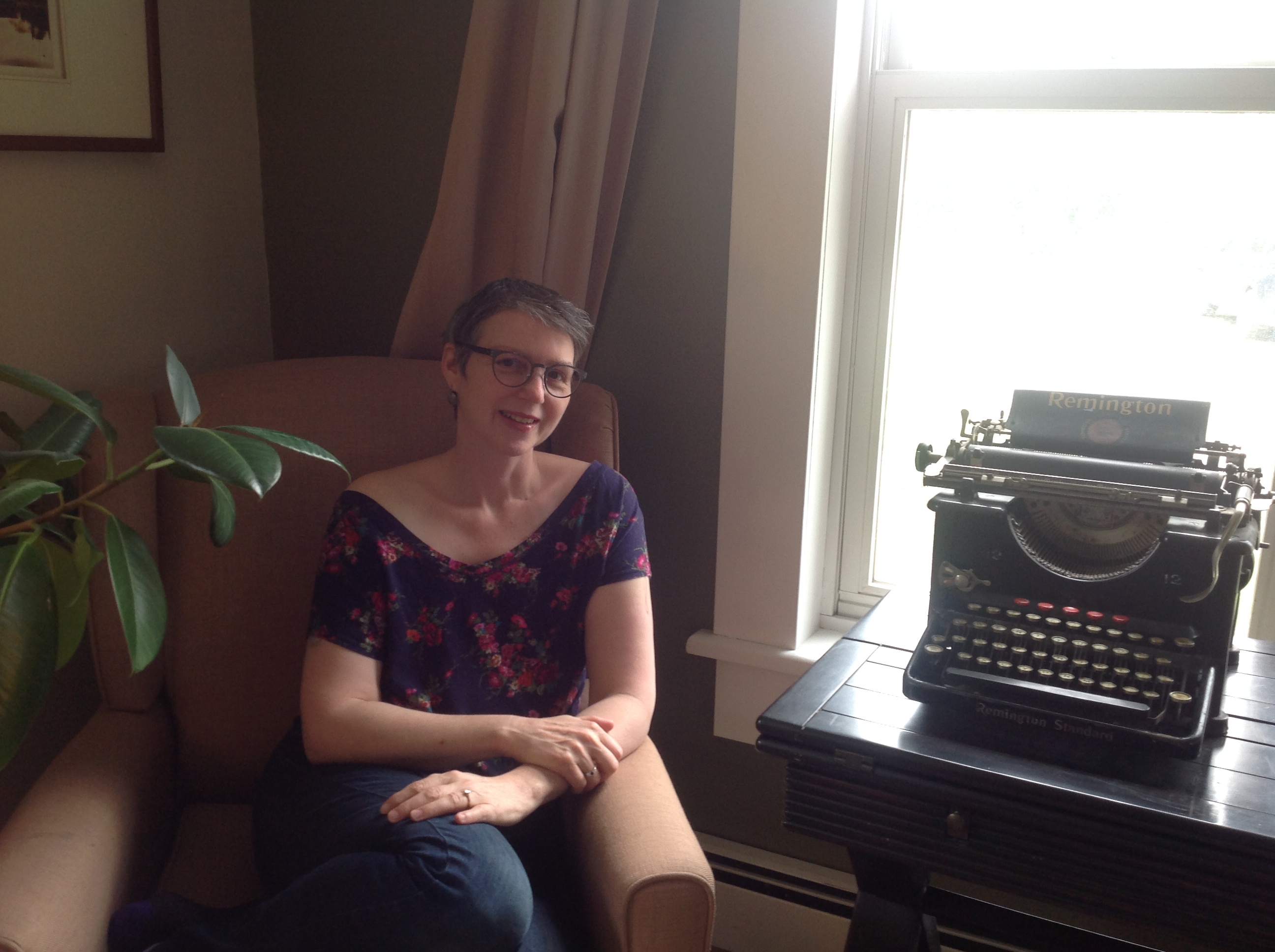 In years past, I've been to the Banff Centre for the Arts to write. I spent a number of weeks working on a novel at St. Pete's monastery in Sakatchewan. I've been hired as Writer-in-Residence for a number of public libraries, a job I love to do, and each of these experiences enriched my work and bolstered my confidence as a writer. Berton House changed my life.

One night, I sat alone in awe, in the front yard from midnight until 3 in the morning as the Aurora Borealis twisted green and red across the sky. I hiked the mountains in tombstone and felt the tundra squish beneath my feet. I rode horseback across that tundra, watching a golden eagle soar. It is possible to feel free and alive again, I thought. I wrote a feature for the local paper, The Klondike Sun, which also appeared in the Whitehorse Star. I hosted local writers at the house. I met with other artists, filmmakers and visual artists, individually. I enjoyed my reading events as part of Author's On Eighth day, and at the Dawson and Whitehorse libraries. As it turned, out, this residency came at the perfect moment in my life. I left Berton House with a heavy heart, and a renovated spirit.

My advice to any writer who is interested is apply to Berton House and if you are fortunate enough to be chosen, throw yourself at Dawson and see where you land. Don't be surprised if you view your work and life differently upon return. Don't be surprised if you long to go back.
Elizabeth Ruth's novels have been recognized by the Writers' Trust of Canada Fiction Prize, City of Toronto Book Award, Amazon.ca First Novel Award, and the One Book, One Community Prize. Her novels are Ten Good Seconds of Silence, Smoke, and Matadora. She is also the author of a novella for adult literacy learners entitled, Love You To Death. 
Photos courtesy of Elizabeth Ruth.