What is Jessica Westhead Reading?
"…what I loved most about this novel is that it's not one thing disguised as the other—these two elements are very much intertwined."
I'm still shaking my head in wonder at the marvellousness of The Chai Factor by Farah Heron. It's a highly entertaining romp of a romantic comedy that giddily explores the will-they-or-won't-they-end-up-together star-crossed love story of 30-somethings Amira Khan (an engineer) and Duncan Galahad (a barbershop quartet singer). It's also a sharp and thoughtfully observed social commentary that shines a light on the systemic intolerance that lurks in our society's shadows (or doesn't bother hiding at all). And what I loved most about this novel is that it's not one thing disguised as the other—these two elements are very much intertwined.
Heron is clearly having fun within the constraints of the rom-com genre, playfully winking at conventions such as the comedy of errors that trips up Amira from the beginning of the story, leading to her fateful meeting with Duncan in the cramped train station of Port Hope, on her way home to Toronto from grad school. ("Everything was falling into place. What could possibly go wrong at this point?" Amira thinks before, of course, everything goes wrong.) But Heron then skillfully subverts the "hapless heroine" trope, revealing that Amira is anything but. "You're a prickly porcupine, aren't you, Princess?" Duncan teases when she bristles at his self-satisfied banter after he rescues her from a creepy harasser on the train. But as an Indian-Canadian Muslim woman who has fought against prejudice her entire life, especially from men who look exactly like Duncan, Amira has every reason to be wary of the intentions of this small-town, lumberjack-looking, white-Canadian guy. But then she falls for him anyway.
Sex scenes are notoriously difficult to write well, but I'll just say hoooo boy, Heron excels in that department, cramming a ton of sexual tension into several steamy scenes between Amira and Duncan as their relationship progresses. The author also deftly weaves in the tension that Amira feels every day as a young woman of colour working in a field dominated by old, white men, constantly being assailed on every side by racism and sexism. Amira is also fiercely protective of her 11-year-old sister Zahra, wanting desperately to shelter her from the awful reality of Islamophobia for as long as possible. In addition, Amira grapples with intolerance within her local Ismaili community, pushing up against some older family members' inexcusably outdated ways of thinking that clash with her own worldview.
All of Heron's characters, including the supporting players, are fully realized and compassionately drawn, and her dialogue crackles. Several deadpan observations throughout made me laugh out loud, and a particularly heartwarming scene toward the end brought tears to my eyes. The Chai Factor is fun, emotional, and provocative (in both senses of the word!). It made me think and it made me feel—my favourite combination ever.
Read more about the book here.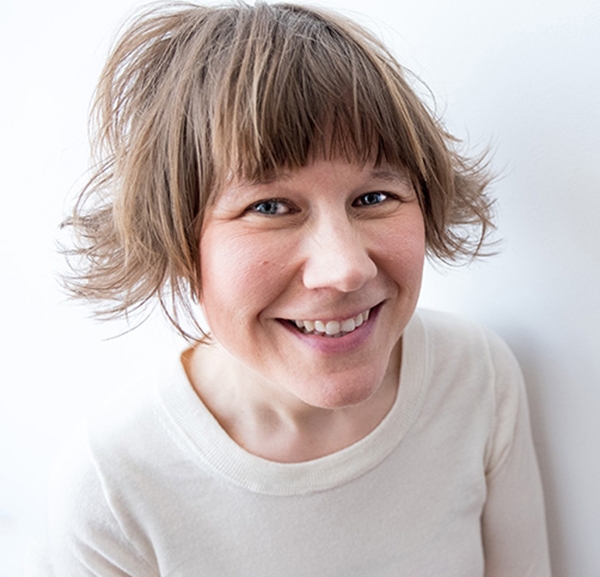 Jessica Westhead is the author of the novel Pulpy & Midge and the critically acclaimed short-story collections Things Not to Do and And Also Sharks, which was a Globe and Mail Top 100 Book, a Kobo's Best eBook of the year and a finalist for the Danuta Gleed Literary Award. Her latest novel, Worry, was published by HarperCollins Canada in September 2019. Westhead is a creative writing instructor in The Chang School of Continuing Education at Ryerson University.