Ryan Paterson's Writing Spaces
I've never been able to write at home. Too many distractions. There's the TV, the internet and its endless chess games, dishes that need to be done. The digital clock on the stove. That's not to mention the greatest distraction of all: loved ones. For this reason, social isolation has presented a unique (though by no means dire) challenge, as my apartment became the only available writing space.
I tried—I really did. I, like many others, was intent on making the most of my time stuck at home. I was going to turn the half-dozen ideas I'd been kicking around into actual stories. I was going do some editing I'd been putting off for months. I was going to pick up Buddhism (my sour dough bread). I even had a home office already, though I'd only ever really been inside to get jeans or a sweater out of the closet.
"I've always relied on local cafes as venues for productivity, and this period of social isolation has made me realize that I've taken them for granted."
The first problem was the road work. The utilities company decided this was the best opportunity to replace the water main on my street—just outside the office window. This process seemed to mostly involve large equipment backing up from seven a.m. to seven p.m. every day. Then there were the upstairs neighbours, who had their own ambitions for quarantine. When weather permitted, they'd jump rope outside, an event that even I can't manufacture an excuse out of. The issue was that weather did not usually permit, and on those days, they took to jumping rope inside their apartment. Their dog spent most of its time barking incessantly, like some deranged personal trainer.
The truth is, that room was never going to be my writing space. It wasn't the construction or dog or my neighbours' home fitness routine. It was me. I never could write at home, and it was probably a bit naïve to think that a global pandemic would provide the conditions best suited to finally making it work. I've always relied on local cafes as venues for productivity, and this period of social isolation has made me realize that I've taken them for granted. And it's been easy to do so, since they'd always been there when I needed them—until mid-March of this year. The benefit of going to one of my local coffee shops to explore my passion for writing is that the owners and staff at these cafes are fulfilling a passion of their own. As a result, the spaces are bright and considered, the menus provide hours of sustenance. Most importantly, these cafes provide an atmosphere of community—an essential benefit for those of us who chase an individual pursuit. The loss of these spaces stifled not only the pursuit of my own passion, but the passions of those who built and maintained these sites of community.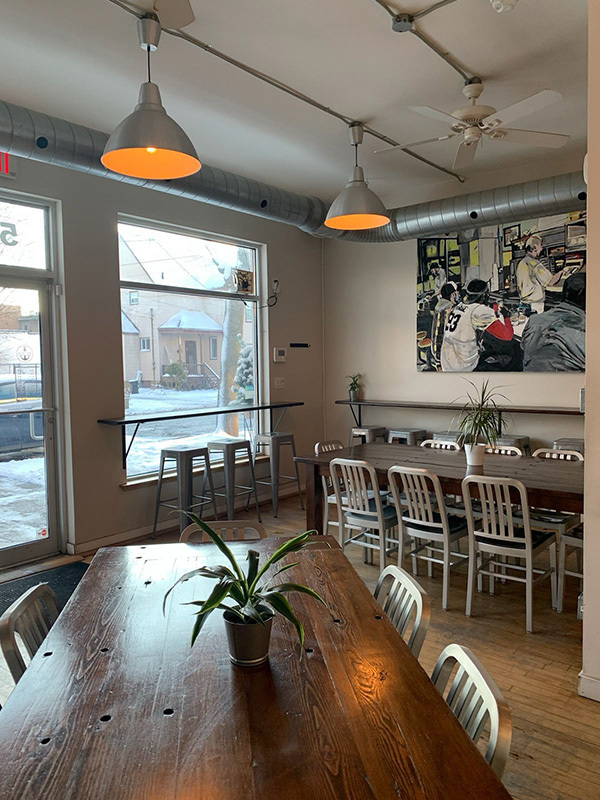 I moved away from Windsor last month. When I look back at the three years I spent there, it won't be for the road work outside the window, or the racket coming from the apartment upstairs. I'll always remember the local businesses that made-up my rotation of writing spaces: Anchor Coffee House, Cafe March 21, Taloola Cafe, and Craft Heads. It was difficult to leave the city without revisiting them, because each contributed to define my experience of the city. All I can hope is that these local businesses will endure so that, when given the opportunity to return, I will discover my Windsor intact.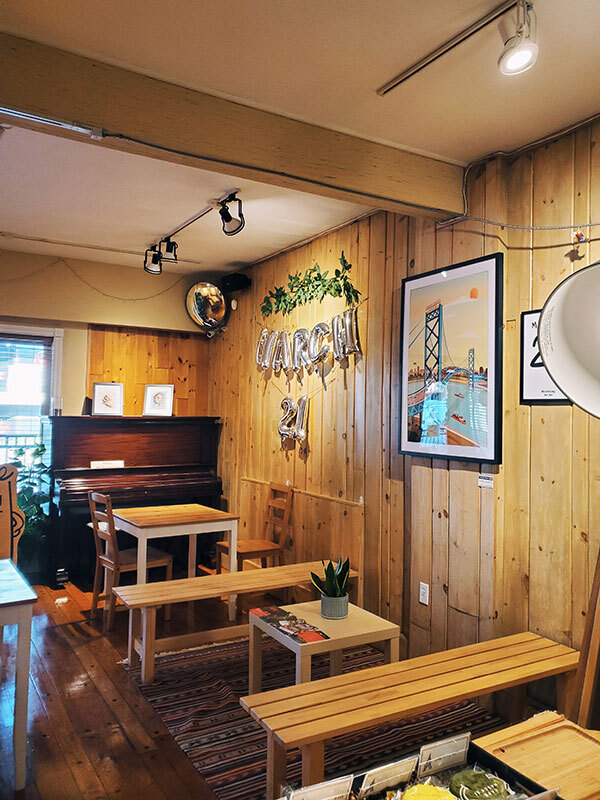 Ryan Paterson's writing has appeared in Riddle Fence and Write Across Canada: An Anthology of Emerging Writers.