Terence Young's Writing Space
"I'm okay with clutter when it all serves a purpose."
One of the key components of my writing space is music. I have a fondness for old stereo equipment and vinyl, and I also enjoy several of the local FM stations. So, my room also houses my record collection and several amplifiers, turntables and tuners. I also will distract myself from writing by trying to master the odd classical piece on guitar, so there are several instruments in the room, too. As a result, the space seems, especially to Patricia, a bit cluttered, but I'm okay with clutter when it all serves a purpose.


It is common for a writer's space to change, and in my time writing, the changes have taken place mostly within our old house, which we moved into in 1983. I have written in the sun room, in what used to be my daughter's bedroom, in the basement rec room (before the house fire in 1997), and currently in what used to be my son's bedroom. I also have the good fortune to shift ground from time to time and write at our cabin in the Highlands region outside Victoria. In this aspect, I feel blessed.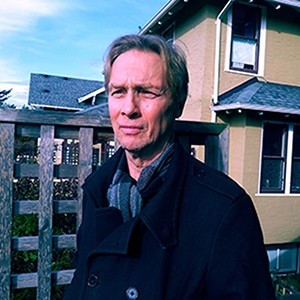 Terence Young lives in Victoria, BC. He is a co-founder and former editor of The Claremont Review, a literary journal for young writers. The poem in this issue of TNQ is from a forthcoming collection called Smithereens.