TNQ's 2017 Peter Hinchcliffe Short Fiction Award Longlist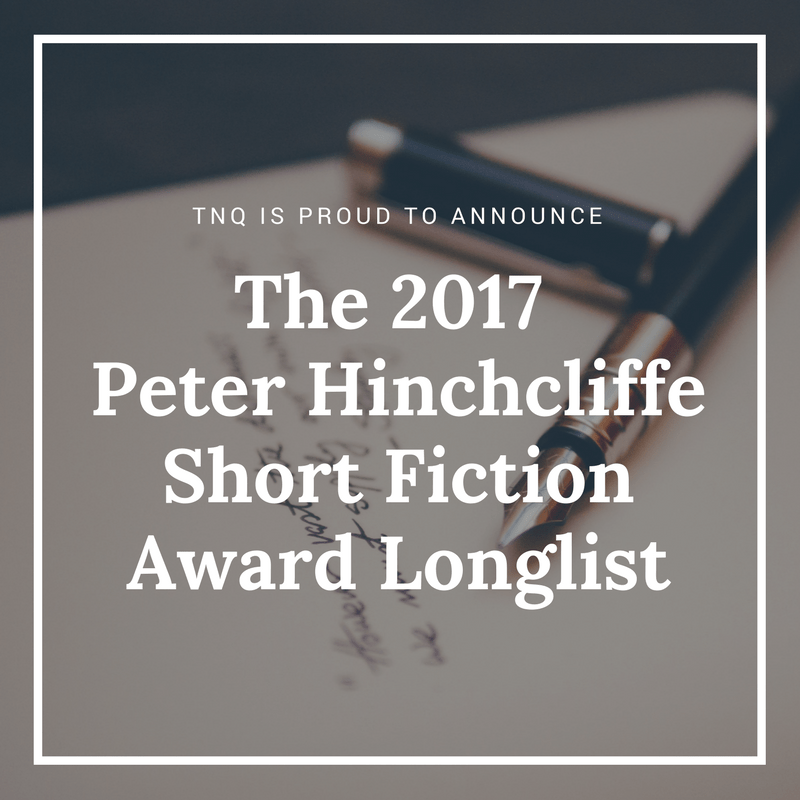 TNQ Announces the 2017 Peter Hinchcliffe Short Fiction Award Longlist
The New Quarterly (TNQ) has unveiled its longlist for the 2017 Peter Hinchcliffe Short Fiction Award Contest.
Pamela Mulloy, TNQ Editor who along with Carrie Snyder, Masa Torbica and Gary Draper judged the contest, noted that the quality of writing was very high this year. "The longlist came after a lengthy and lively discussion. We were excited to see such a range of stories where the craft of writing clearly mattered to the writer."
The longlisted pieces include:
Shannon Blake, "The Mataram Miracle"
David Huebert, "Six Six Two Fifty"
Kathleen Keenan, "Set the Lonely in Families"
Kirsten Madsen, "Seven Horses"
Sara Mang, "Art of Camouflage"
Michelle Syba, "End Times"
Mary Thaler, "Pet-Sitting in Iqaluit"
Martha Wilson, "They Will Go to Loch Ness"
Karin Zuppiger, "The Queen Reigns"
The winners will be announced by the end of August this year.
The Peter Hinchcliffe Short Fiction Award is sponsored by the St. Jerome's University English Department. The contest honours the distinguished St. Jerome's professor, Peter Hinchcliffe, who served as co-editor at TNQ in the magazine's early years. The award also recognizes his many contributions and enduring influence on both students and colleagues.
The New Quarterly is committed to providing a space for both established and emerging writers, but the PH SF Award is designed specifically for new writers. Notable past winners include Zoey Leigh Peterson, whose novel Next Year For Sure from Simon & Schuster was published in March 2017, and Lisa Alward, whose winning submission "Old Growth" has been shortlisted for the 2017 Journey Prize.
TNQ also has two other contests: the Nick Blatchford Occasional Verse Contest and the Edna Staebler Personal Essay Contest.
For more information on TNQ's publications and contests please visit www.tnq.ca. For publicity inquiries, please contact Catherine Brunskill, Acting Publicity Director, at cbrunskill@newquarterly.net