What is John Steffler Reading?
My home is shaped partly by the books it houses.  There are bookshelves in most rooms and books piled beside reading chairs and the bed.  A chunk of my past life is contained in the books I've accumulated, and so, in a sense, is my future – possible futures, things yet to explore.  And books are doors into the cultural world I inhabit, a world that intersects with and influences how I respond to the physical world, especially the natural world that's so important to me. 
Although I'm fascinated by wilderness – drawn to experience both the outer and inner worlds as directly as possible, namelessly – I recognize that I'm very much a cultural being.  I venture out from my book-house, loaded with cultural gear which I try to pare down, try to cast aside, and very soon scurry back indoors, babbling (or trying to sing) about what I've seen.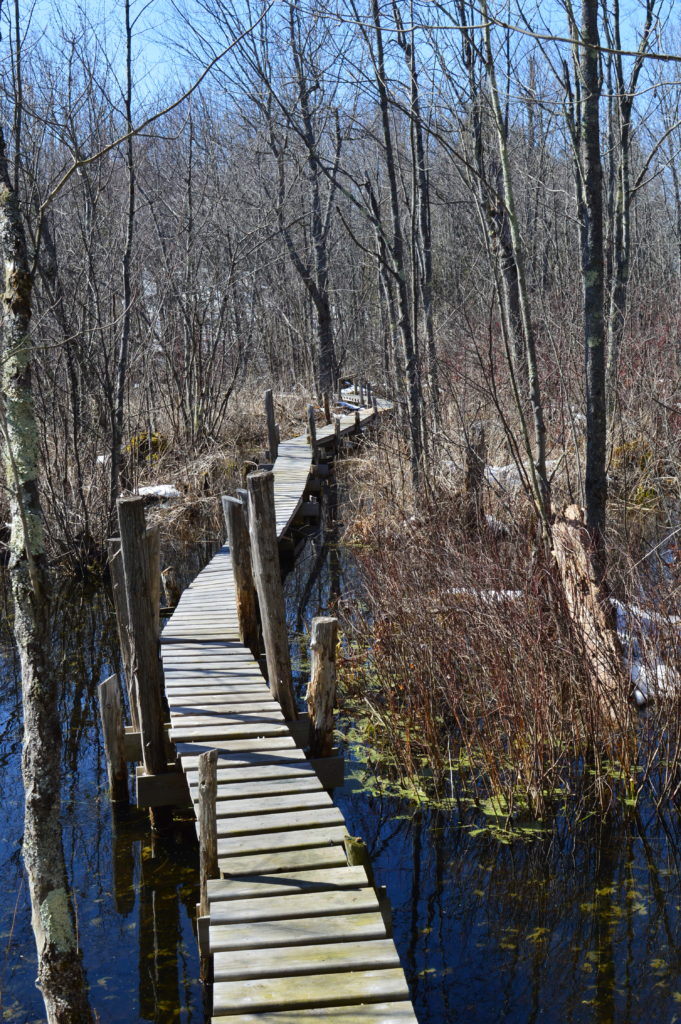 I read for ideas (which I try to jettison), for concepts to carry me into the texture of the world.  I read for a sense of literary community, a sense of how the current world is reflected in writing; I read for a sense of historical continuum, how I (we) exist through a span of time that is much longer than an individual life.  I hope to learn things.  I've been reading Karen Solie's In Caiplie Caves, her honest, angular poems that make the inner world of thought and feeling as concrete as the outer world they simultaneously explore.  And Susan Gillis's Yellow Crane which also brilliantly balances an awareness of contemporary environmental and political issues with concise glimpses of the poet's immediate personal world. 
I read Tomas Tranströmer in every translation I can find.  And Don McKay's poems and essays.  Robert Macfarlane's Underland and The Old Ways.  Patrick Modiano's novels – that intoxicating ambiguity and precariousness. Ishiguro (everything). Books on Cézanne and William Blake.  Recently, again, Anne Carson's incredible "The Glass Essay.  Philippe Ariès' The Hour of Our Death.  Michael Crummey's The Innocents. 
Around my chair are books on European Paleolithic art, prehistory and the ancient world (Jean Clottes, David Lewis-Williams, Christine Desdemaines-Hugon, Colin Renfrew, James C. Scott, Fernand Braudel, Barry Cunliffe, David Abulafia, Marija Gimbutas).  I don't fantasize about the ancient world or imagine myself there rather than here.  What I get from this reading is an enlarged awareness of who and where we are as humans – and of this moment, for me, here in Canada.  
I'm reading Andrey Tarkovsky's Sculpting in Time.  His films, and what he has to say about them and about the art of cinema, offer a vast resource for anyone interested in poetry.  Passages from his films live on in my mind as vividly as memories of my personal life.
John Steffler was Canadian Poet Laureate from 2006 to 2009. His latest book is Forty-One Pages: on Poetry, Language and Wilderness (URP, 2019).