Writing Spaces: Evangeline Jones
This week in Writing Spaces, we take a look at the working space of Evangeline Jones, author of "Echoes of the Voiceless" in Issue #147.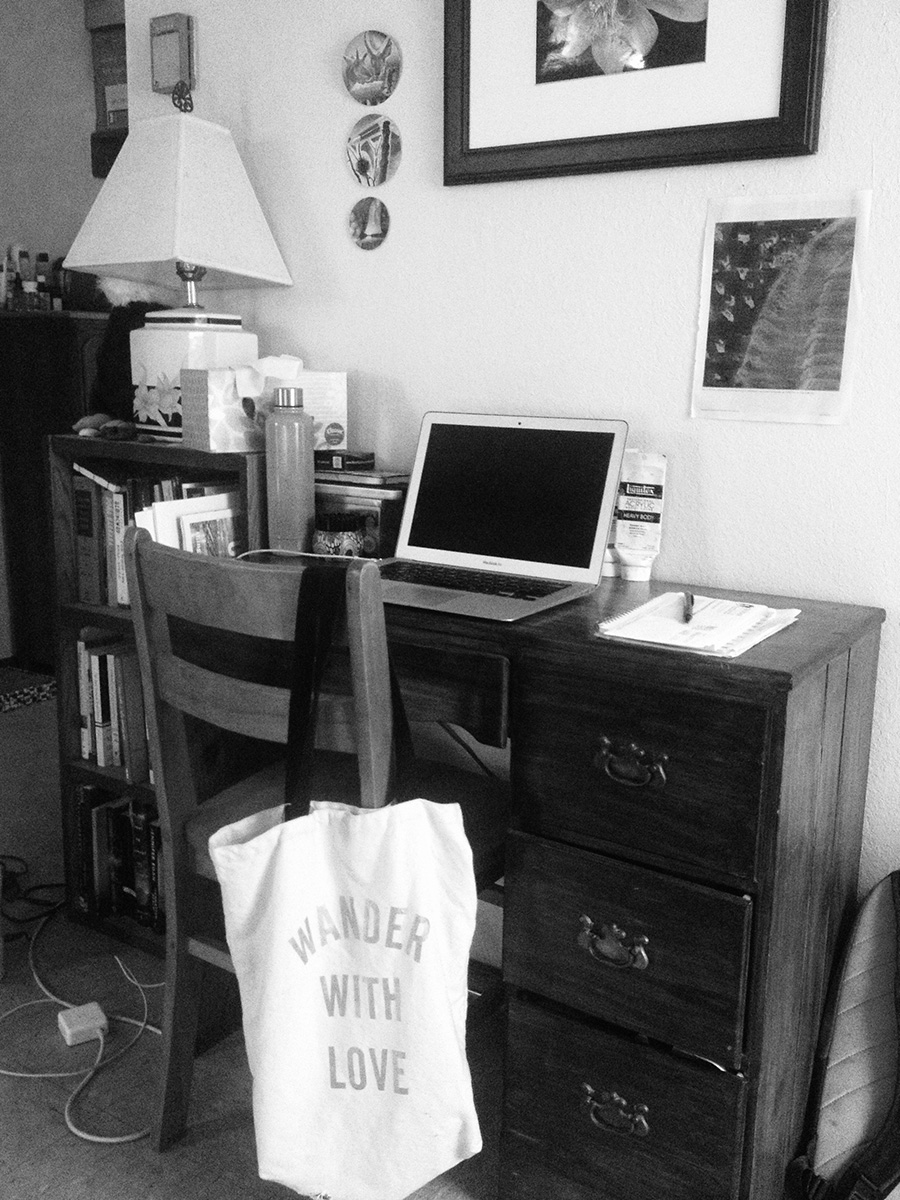 While I find a desk essential to writing, I very rarely use it. It more often ends up being a depository for books, magazines, notebooks; various tools of creativity or tokens of inspiration. I tape things to the walls that intrigue or inspire me—such as the painting by Katherine Bradford, torn from The New Yorker, called "Fear of Waves." Enormous waves, tsunamis, feature regularly in my dreams during times of upheaval and change, and this image struck me because, despite the relatively calm nature of the whitecaps rolling in, everyone is fleeing. As someone who loves swimming in the ocean, and as a former surfer, I know that the only way to get past large waves is to swim beneath—or through—them. I have found this to be true in life as well.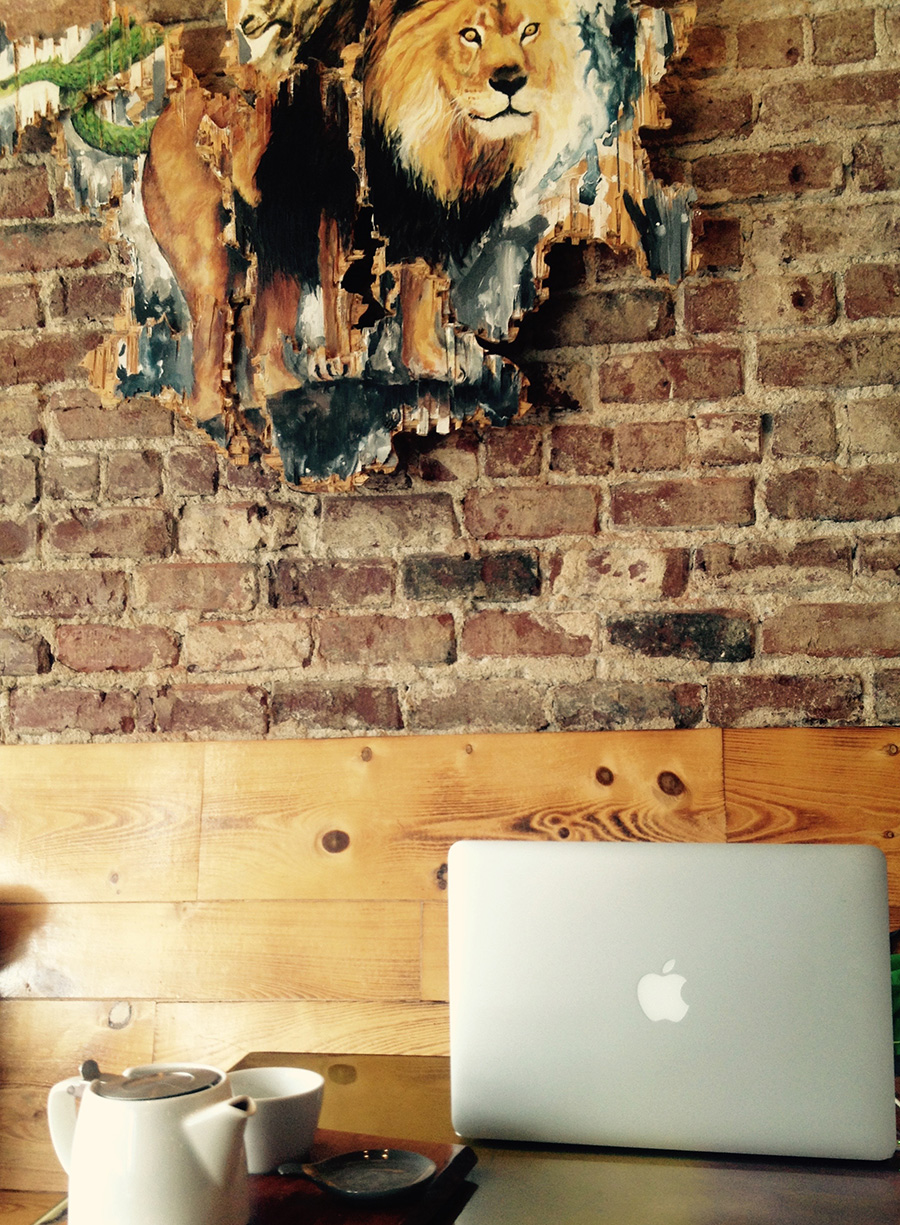 The motto on the bag, "Wander With Love," could well be my own. Since leaving Vancouver, BC at eighteen, I haven't lived in a single place for longer than five years, and often for as little as two months. I've now been residing in Oklahoma for over a year, living and working at an interfaith spiritual retreat center. While I have a cozy cabin with a desk and the constant companionship of my nomadic cat, María Lionza, I prefer to write in coffee shops, such as Chimera Café in Tulsa—ideally, with a cup of tea. I look for places with lots of natural light, a pleasant atmosphere, good food and few distractions. I'm always more productive when working away from home—wherever home might be.
We're giving you a behind-the-scenes look into the writing process – straight from the desks (and decks, docks, beds, and favourite hiking trails) of our contributors! Check out the full series here.