Writing Spaces: Lisa Martin
This week in Writing Spaces, we take a look at the working space of Lisa Martin, author of "The Good Death" in Issue #146.
I'm sending a photo of my writing space from my last stay at The Banff Centre, one of my favourite places to work. This is a photo of a room in Lloyd Hall. My favourite part of the space is that it is spare—there's a large window, a few places to sit and work, and my entire reason to be there is to write. I'm reminded each time I take a writing retreat (especially since becoming a parent) that for me to be a writer means to be present to the creature I am as wholly as possible—to think, but also to walk, to sleep, to eat, to miss the people I love (whether living or dead). The rooms in Lloyd Hall always feel like good habitat to me for that kind of deep work of really returning to myself, maybe partly because I know so many other writers have done their own difficult and joyful work within these same walls. Being in Banff—walking outside, sitting with notebooks by windows, and being surrounded by other artists of all kinds—always reminds me how to really settle into myself, to slow my mind down, to be purposive and aimless as the spirit moves, to approach the writing like a thing easily spooked yet holding its own ground, and looking me directly in the eye, and—if I can just get the words right—knowing something I nearly know, and almost don't.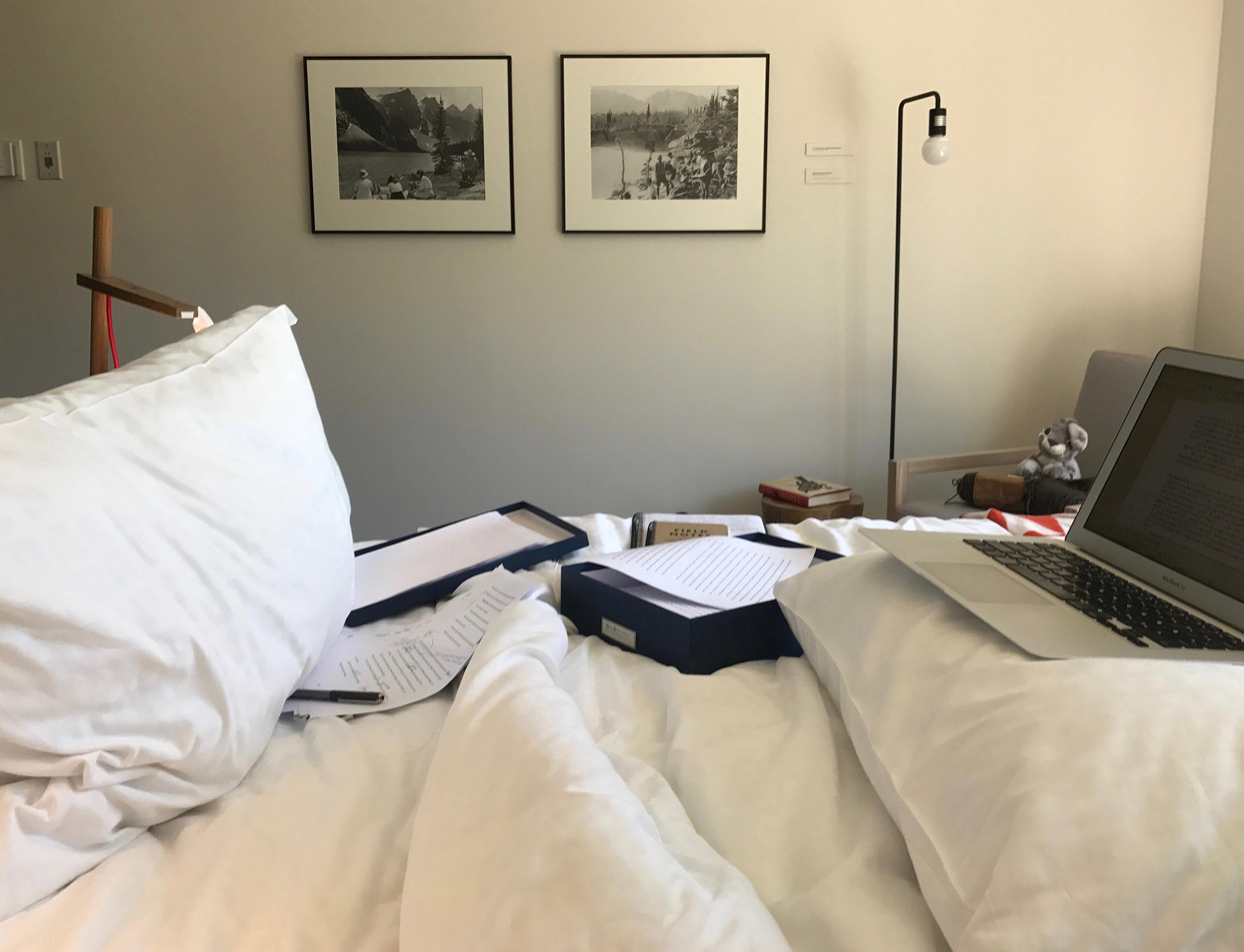 We're giving you a behind-the-scenes look into the writing process – straight from the desks of our contributors! Check out the full series here.