Writing Spaces: Michelle Kaeser
Today we're sharing Michelle Kaeser's Writing Space with you! Michelle is the author of "This is a Love Story," which can be found in Issue 144!
This is my writing space. It's never properly tidy. There's always a bunch of crap on the desk, notably that pile of half-finished crossword puzzles in the corner (I actually prefer the number puzzles—the KENKEN in particular, which never goes unfinished). I like my terrestrial and satellite radios (seen on the bookshelves), because they make long days spent alone at this desk more bearable. I like this large swivel chair, because it makes me feel like a CEO. Most important to me is that this desk faces a wall. Walls are less distracting than windows. Windows make writing impossible.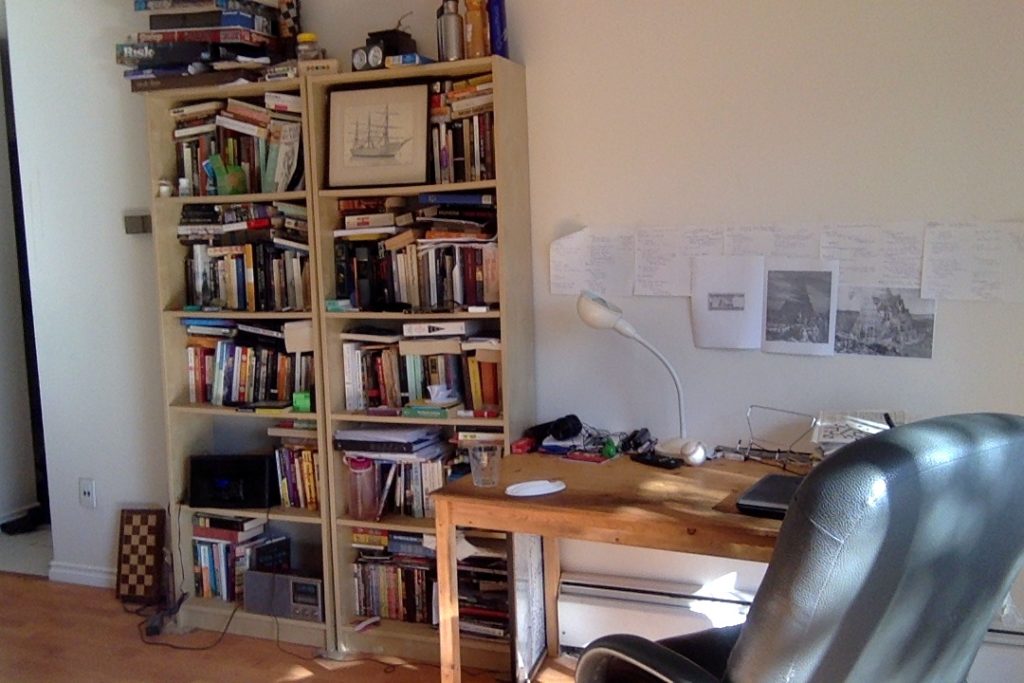 We're giving you a behind-the-scenes look into the writing process – straight from the desks of our contributors! Check out the full series here.