Writing Spaces: Michelle Syba
Continuing the special #TNQ144 edition of Writing Spaces, we're taking a peek into the working space of Michelle Syba, author of "End Times".
I like to write on the couch. I start by reading for 20 minutes, to remind myself why I write, and then the book closes and the laptop opens. Usually the state of absorption carries over, as I go from one world to another. Nearby are tea and chocolate, for caffeine and pleasure, and a notebook to remind myself of some developments in the story.
My writing habitat basically evinces a commitment to pleasure. I don't see the point of writing creatively if it's not mostly enjoyable, or at least absorbing when difficult. I trained as an academic, and back then wrote at a desk. Academic writing felt like work, mainly because my brain isn't wired to generate systematic arguments, but also because of the desk. When I finally gave myself permission to write creatively, I realized that it would need to be fun if I was going to keep doing it. Sitting on a couch making up stories is fun. My space reminds me that I'm lucky to write how I want.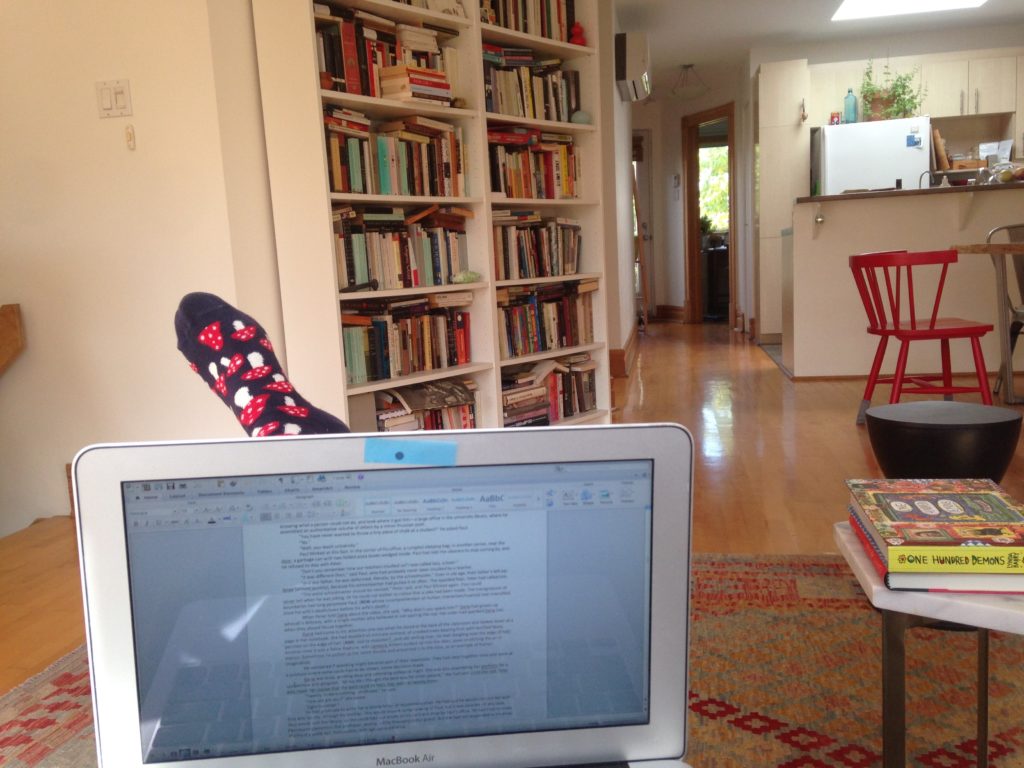 We're giving you a behind-the-scenes look into the writing process – straight from the desks of our contributors! Check out the full series here.