Writing Spaces: Tanis MacDonald
Today in Writing Spaces, we take a peek into the working space of Tanis MacDonald, author of three poems in Issue 144!
This is where it all happens. My work space is what I always wanted it to be: filled with books and light with the sight of greenery outside, and I feel privileged most days to have such room to think and time travel. As reminders that not everything in my workspace is about facilitating my escape into my head, and that I must accommodate the body, I have the posture ball chair without which my real-world back would be in a great deal of real-world pain, and a cat who dominates the desk like she is writing her own coming of age dystopian series.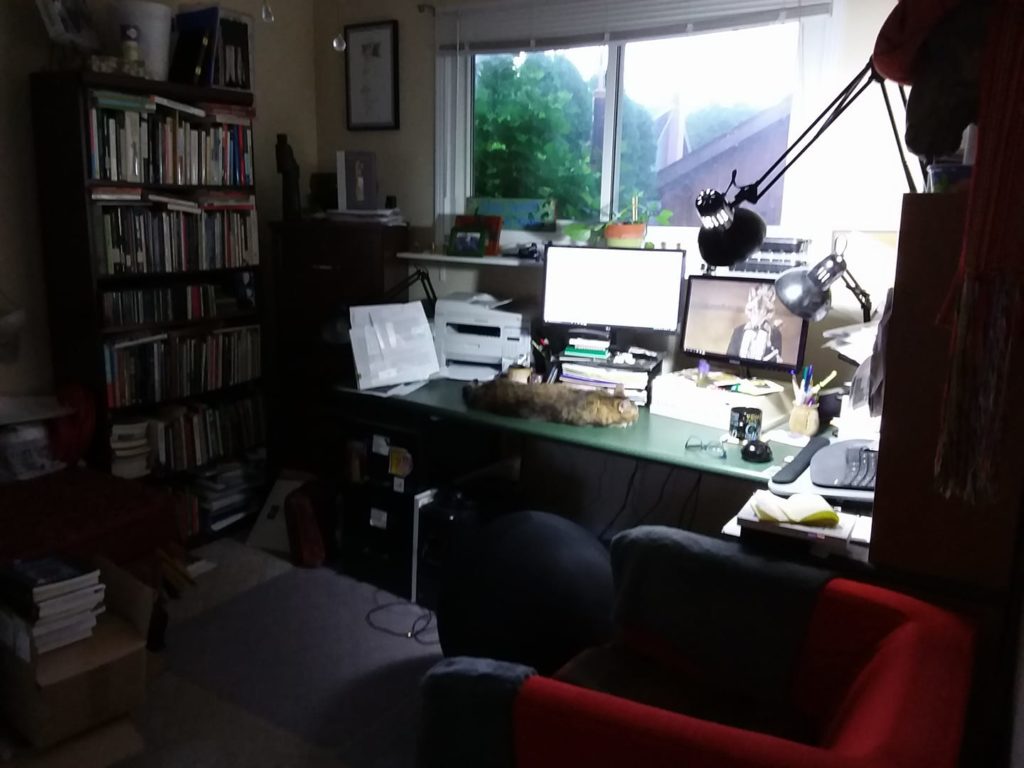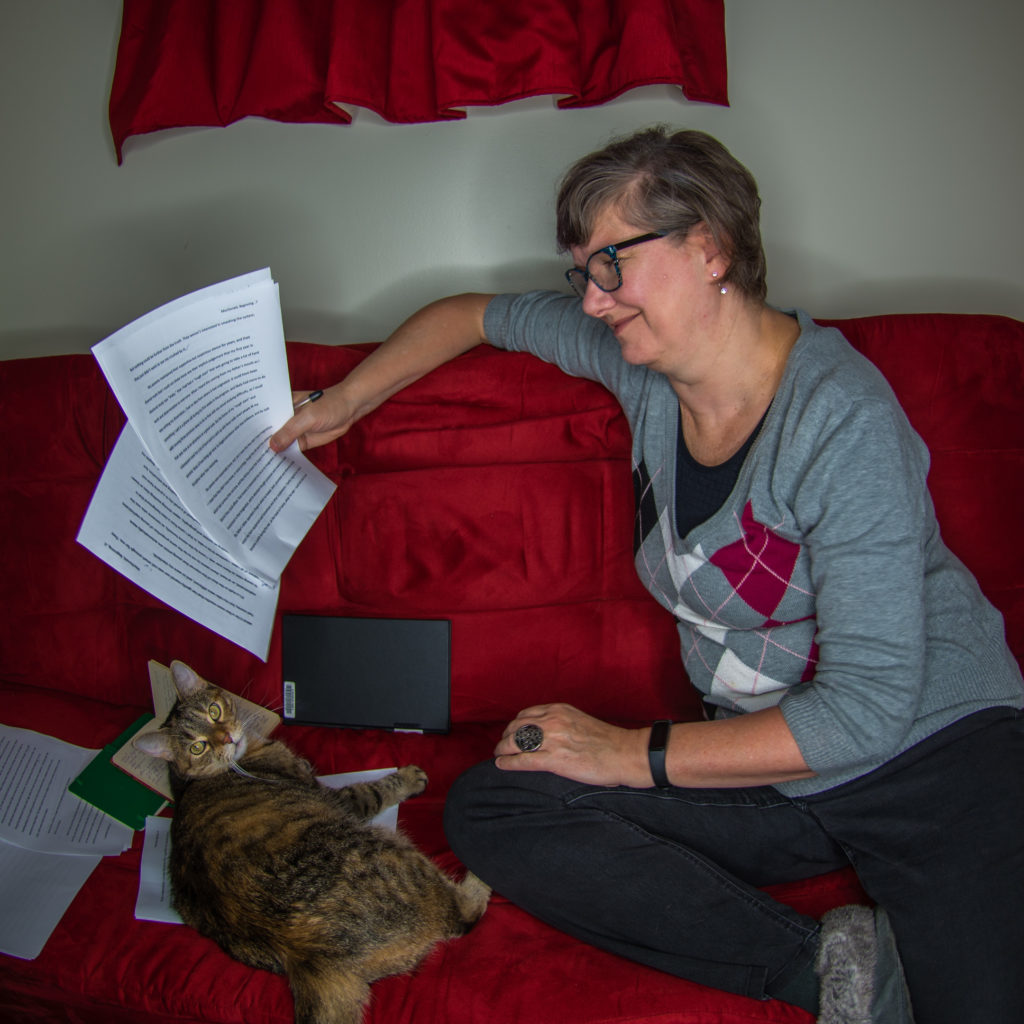 We're giving you a behind-the-scenes look into the writing process – straight from the desks of our contributors! Check out the full series here.