Amanda Jernigan's Writing Space
These days I write from my Hiram-shack, which is to say, from my shack by the ramshackle sea. The reference is to the abode of Hiram, the banjo-playing protagonist of Richard Outram's book Hiram and Jenny. 
I have a mouth organ rather than a banjo, but otherwise, same same. 'Every work of art is a prophecy,' wrote Oscar Wilde. I think of that sometimes as, looking out over ragged remembering waves, I recollect the collection's opening poem:
Hiram with Banjo
by Richard Outram, from Hiram and Jenny (Porcupine's Quill, 1988)
The broken-off telephone pole
by the shack by the ramshackle sea
points nowhere. The tilted sky is green.
He grins. He admires to see
blue smoke from the three-legged stove
torn over the lion dunes
and swirled in the serpent grass.
He plucks at old crimson tunes,
and spits with the wind. Black rocks beat back
ragged remembering waves.
He is going to have him another drink.
Or two. Well, Jesus saves.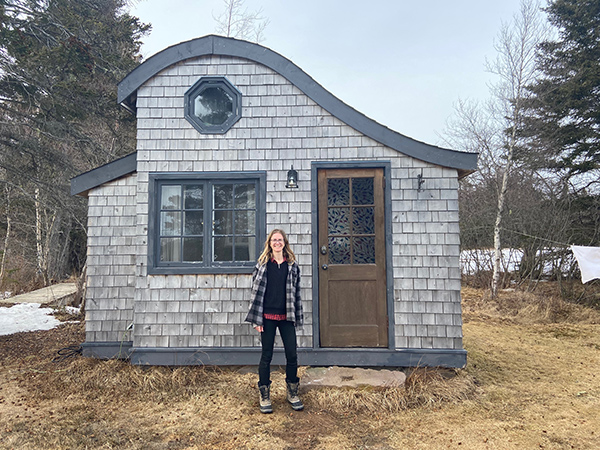 Amanda Jernigan writes for music and the stage, and is the author of three books of poetry, including Years, Months, and Days, a New York Times 'Best Book' of 2018.  She teaches at Saint Mary's University in Halifax.