Candour and Grace: An Interview with Mia Anderson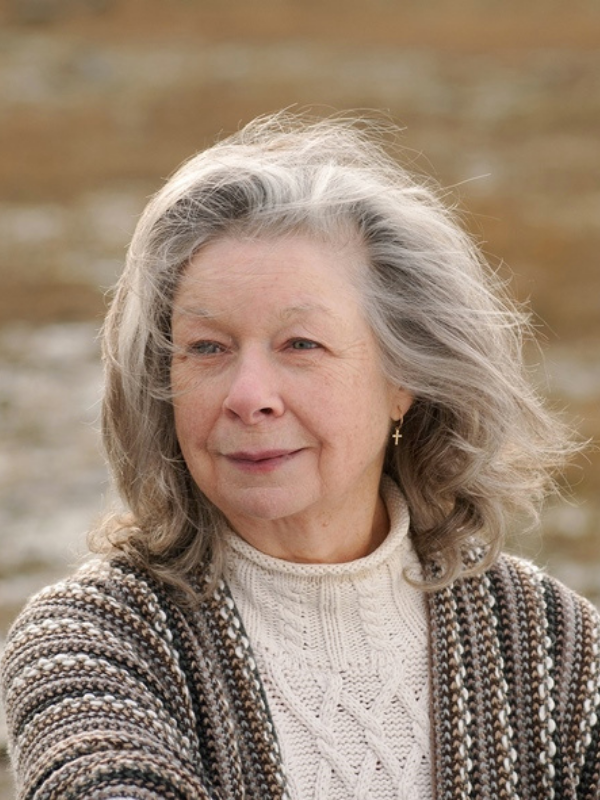 Mia Anderson's poem "Rim" is the second place winner in this year's Occasional Verse Contest.  Her bio is as engaging as her poetry.  Mia has published six books of poetry.   She has been an actress, organic grower and market gardener, shepherd, priest, poet and translator.  Several of these things she still is.  And, Mia has the unique distinction of being the only poet to have had four poems chosen for the short list in our Occasional Verse Contests thus far.  When Mia was informed of her unique record, she quipped: "Always did like the number 4.  I once had a licence plate MIA444 and my brother, the one the poem "Rim" is about, would call my car "Mia on all fours". It is that quirky accent on detail that makes interviewing Mia both a delight and a challenge.  One has the feeling that Mia is always one step ahead of her.  What follows in this interview is our dialogue about "Rim" and Mia's other three recognized poetry submissions. Be ready for her candour and her grace.
Barb: Mia, I confess that when I read the poems in this year's short list for The New Quarterly Occasional Verse contest, "Rim" would not leave me be.  I was moved by the poem on first reading and returned to it again and again.  It haunts me still… the most pleasurable kind of haunting.  I think part of that haunting comes from the rhythm and the cadence of the poem.  The poem is a pleasure to read out loud. The end rhyme is subtle, gently underlying the poem's occasion, the speaker's recognition of the irony of her brother's attitude toward death as it contrasts the feelings of the family as they lay him to rest. Do you think of the poem as an elegy?
Mia: I don't think it began as an elegy, though it certainly works now as one. It began as the opening move (and still is) of a larger sequence, about all sorts of different types of edges, and from a deeper aquifer than just the one well. This was almost four years ago. It was written, as was the whole sequence, in a kind of calm – which I think you and your fellow readers responded to, as I see by your and their remarks; but you may be interested to know that it was written actually while my husband was dying – he of "The Body's Dues" – though of course we couldn't be sure he was dying at the time. So: almost two years after my brother's death.  But there was a feeling of the ending of things. That came from more than death of partner or brother, came, and comes, from – I am a great fan of Greta Thunberg – the sense of the rite of passage of the green world itself.  How much moreso now, with the West Coast fires! Hence my deep attraction for the green burial movement, which is hinted at in the poem "Rim", as my niece had found this wonderful 'green cemetery' for her Dad's burial.  "Green's innocence": I think that's an article of faith, for me.
There's an irony here, though. The green burial movement comes from the urge to save our natural world, that "green innocence'', from disappearance by destruction. And I'm all in for that. Yet I echo with what's beyond; do you know the Gaia theorist, James Lovelock? he who said in 2008, "Enjoy life while you can. Because if you're lucky it's going to be 20 years before it hits the fan." And then said this summer, as he turned 101 years old, bless him, "I would say the biosphere and I are both in the last 1% of our lives". Yet despite that, he is slightly more optimistic than he was in 2008. Hmm. Well. I was feeling my way, in "Rim", to something (among other subjects in the poem) about that sense of green's survival beyond its destruction, if that makes any sense. Which it doesn't. But hence the "Wrapped"and "rapt".       
Odd coincidence: someone has only just introduced me to the soundtrack of Everybody's Gone to the Rapture, and while I never, but never, do video games and shan't be doing  this one (though I deeply love Shropshire), the soundtrack by Jessica Curry is marvellous and exudes something of this 'rapt' mood we are maybe talking about, or I am muttering about.
Can I just say what a pleasure it is to be read so carefully and caringly as you folks did my poems?    
Barb: Mia, your diction invites a careful reading of your poem. I like the clever word play in the poem, the careful repetition to reveal the brother's frame of mind and the interplay with the speaker and his family's acceptance: "He had no talent for belief, he said. /And I believe him."  The word echoes underline the interplay and help build to the conclusion: "a great capacity for love…and how we loved him; the earth unconsecrated as /he would have wished it… and thinking earth was consecrate despite /all he could say…"  Your word choice is effective and deliberate.
Yet, several of the adjudicators were jarred by your use of the word "dumped": "and how we loved him as we dumped his cas-/ket into the earth unconsecrated."
Mia: They are of course right that the usual verb is ''lowered". But the situation was not usual. The grandsons carried the (exquisitely) homemade coffin, something of course that they had never done before, and as they neared the grave it slipped. They were slight and it was heavy. If I had said "slipped" it would have sounded gentle, even graceful. I once wrote of ocean liners, where I live, "slipping down to sea". Graceful it was not, but I had and have no intention of castigating anyone – everything that happened was fitting, for me – a point I appreciate that the readers grasped. The coffin sort of got out of their hands, and chuntered or galumphed or careened towards the trench, and then got put right, sort of, and made it. Finally.
As you see, I picked a different verb from those. And because you will see from my bio that one of my hats is (Anglican) priest, I want to be quick to say that I played almost no priestly role in this – as befit the situation. And I become more and more comfortable with this effacement as time goes on!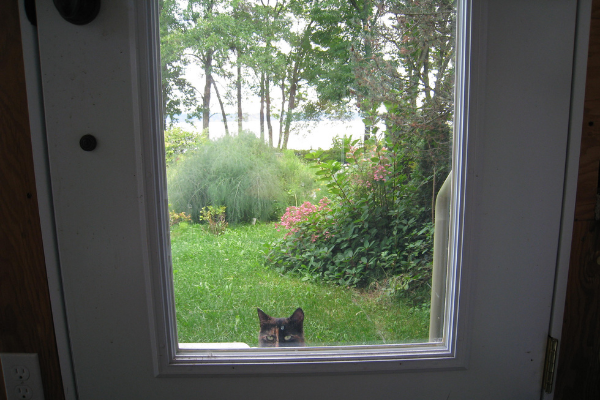 Barb: And I do too, with each reading. Tell me about the title of the poem.  To me, it is perfect as is its placement in the poem. I suspect the title came after the poem was written?  As the reader or listener, I am standing with the speaker on the rim, there in the intimacy of the moment of the brother's burial. What sparked the title's choice?
Mia: Oops, I honestly don't quite remember when "Rim" turned up as its title, though you're right it's likely after the fact. You and I were commiserating the other day about the death of the Notorious RBG, and then I enthused about hearing Rabbi Lauren Holtzblatt intone the 23rd Psalm, after the casket had arrived at the Supreme Court, and I added, "Yet even at the grave we make our song" – which is a line from 'The Commendation' found in my Church's funeral rite. It's followed by the words "Alleluia, alleluia, alleluia." (Believe it or not, I'm answering your question! Bear with me.) You're right: we are standing on the rim, as any edge of a grave is – in all possible senses. Alleluia is the veritable song-at-the-rim. One of my books was titled Practising Death and that was written, like, over 30 years ago; I think all my life I have been aware of each one of us as Heidegger's "a being unto death" – long before knowing his name –  from my childhood, really. So that rim figures largely. Then, as I was saying earlier, a whole series of poems tagged along with this one, with a whole series of rims. But in this poem particularly, that Commendation line exercised a subterranean pull within the poem, I reckon. And you saw how the alleluias made it into the poem, too. I'm very big on alleluias. Yay, Leonard Cohen!
Barb: Your deft conclusion with its rhyming couplet and its sparse final two lines wow me:  
            that green cemetery, our imperfect lives,
            our hunch that all green's innocence survives.
            And he.                                  
            And we. Wrapped in it. Rapt.
You have spoken of what inspired you to write these lines.  May I ask now about their craft?  I suspect that the structure of your poem is as deliberate as its word play.                          
Mia: I know I had been reading 2 or 3 different British poets about that time who were doing some writing in sonnets. There was Michael Symmons Roberts, maybe John Burnside, certainly Don Paterson, I mean why wouldn't I read Don Paterson? – he'd judged and awarded me the Montreal International Poetry Prize!! – but I cannot say that I ever said to myself, 'I will now betake me to a sonnet'. Roberts made some 'super-sonnets' as someone dubbed them, i.e. pushed the 14 lines to 15, and as you see, I too did not always feel bound by the 14, though they certainly flexed their ropes, as did the more or less pentameters of more or less iambics chugging along. (I played years of Shakespeare on stage: it's in my blood stream. I also studied Robert Browning's sort-of mobius strip-work with iambic pentameter during my M.A.)
I enjoyed flirting with breaking the rules with, say, my split-word enjambments, or assonance instead of rhyme. Sonnets were not something I had done a lot of, before. But up they bubbled. And as you see, bubbled over into "Lazarus Saturday", and in some sort into the quatrains of "The Body's Dues", which keeps the final couplet convention, where "Lazarus Saturday" adds an extra line to the third one of its three sonnets, to make a triplet ending.
Although I mostly write a somewhat structured free verse, I actually love the interplay of necessity and invention a sonnet entails – or a rondeau redoublé or triolet or whathaveyou. It reminds me of designing this house where I live. You are confined by certain facts on the ground, like: there's the road noise, so we'll put the laundry there on the front of the house, noise to noise, and tuck ourselves well in behind; there's the fleuve, so we'll put the bedroom out into the garden over there so as to see it upon waking, but we must put it at an angle so as not to mar the original livingroom's view, one requirement pushing on another on another etc. and making you discover better things than you otherwise would have. And that certainly happened with the 'rims' sequence. Also, I think, it was a rediscovery of a rare pleasure: of writing something complete in so small a package. For someone who has written a lot in the 'Long Poem' genre, that is some departure, I can tell you. (Though I got my long distance breath back by making it a sequence.)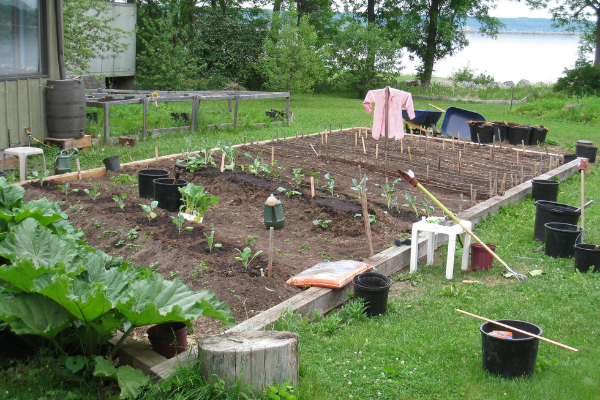 Barb: I was surprised to learn that you wrote "Rim" as your husband was dying.  But when I read again, "The Body's Dues", the final lines speak to the calm you mention, a brave calm:
                                           Clear enough. I've just
            to live both our lives now: us, as before.
            I can do that. I begin. I close the door.
There is a wonderful understatement in "I begin. I close the door." There is a lot riding on the word "just".  These lines are particularly poignant because of what has come before. Part of the poem's brilliance lies in its candid narration. The reader is shocked into the physicality of the moment of death and the wife's sudden thrust into an impossible attempt to save the life of the man she loves by following the instructions of the disembodied 9-1-1 voice. The narration is well-crafted, startling, hard to read, but impossible to ignore for the reality with which it is rendered. One feels that the speaker is wiser than the well-meaning helpers: the 9-1-1 voice, the appropriate help team, the other pro team… the 'funeral home', the hovering police woman, the elderly gentlemen who haul the body down the twisting stairs. The ineptitude of the helpers she notes for herself: … "'Just like Lazarus', they don't get the refer-/ence, doesn't matter." She is a survivor and through her husband will survive too.
What is it that allows you to write about loss with such candour and grace?
Mia: Ouf! Not sure. Well, I hope it is candour and grace – I'm grateful for your saying so. It's true I tend to cut to the finish with the word 'death'; in Quebec in French we usually substitute 'deceased' for 'died'. I tend to buck the trend and stick with 'died'. I guess that's the candour part. But then, I feel as if I've spent a lifetime honouring the whole natural package, which after all includes death. I studied agriculture at one point, and was especially interested in wine grapes. You know about 'noble rot'? It's what gives us something like ice wine: two different ways of putting an end to the grape's life. But just listen to it: noble rot. There's a credo for you. We're back to the green cemetery. A being unto noble rot. You know, it's funny, I grew up with Dylan Thomas recordings, dearly loved him, learned a lot, but I'm aware that I now totally disagree with him on his most famous line, "Do not go gentle into that good night. Rage, rage…". That grace you mentioned? That, it seems to me, would be a 'going gentle'. Some trainers talk of 'gentling' horses, not 'breaking' them in. I'd pick gentling over breaking and raging any day.
Barb: Once more your aptitude to choose an engaging title occurs in this poem.  Please comment on the title, "The Body's Dues".
Mia: It's just like noble rot. The rot is for sure, and the noble is how you receive it. Once, you asked me "Dare we talk about your intent?" My answer would be "To bear witness". Noble rot. This is so. So be it. I honour the body. (Do you know the line in the marriage ceremony, "With my body I thee honour"? Isn't that an extraordinary thing to say? How many people remember they meant to mean that, as they lived it out?) That's certainly some of what's packed into the title, "The Body's Dues". Body honours body. But also, the dues are death, of course. Which we pay. The cost of participating in this extraordinary project of living a body's life. I'm supposed to be writing a book I've called Being a Body. I don't know if it will happen or transmogrify into a different title. I thought this poem would be part of it. And perhaps it will. Not sure.
Barb: When did you write "The Body's Dues"?  Did the calm of which we have been speaking come before or after you wrote the poem?
Mia: Oh, I think before. I don't think I could have written it without having weathered a certain storm. Not tears. There weren't many: strange, that (though I have a theory). But nobody had told me you feel like vomiting after the death of a loved partner. I passed 24 hours or so just trying not to throw up. And yet, that containment that occurred as I closed the door was there at the time, i.e. from the beginning. This is how rocks are formed! Like granite – under immense pressure! The pressure was certainly there. Hence the granite. The poem was written or at least begun very very soon after my husband's death, which is almost 4 years ago. Obviously, it was part of the grieving, part of the working-out, the coming to terms. And a big part of the bearing witness.
What does one bear witness for? one might ask. I guess in the hopes that you will help others see: see the beauty that you see – or the enemies of beauty, perhaps. Lord knows, I've written jingles aplenty about Tr*mp. Delighted to learn a book of verse is coming out soon called Trumpty Dumpty Wanted a Crown. But to return to witness: I feel my life is an arm-gesture towards "IT, THAT, LOOK, IT BELONGS HERE, HONOUR IT". Which can include one's beloved husband, as well as one's beloved green world. At RBG's lying in state taking place right now, the Rabbi has told us she had a plaque on her wall: "Justice, just justice, do it" (my kinky paraphrase of the Hebrew she had). Witness is a part of justice, I think, the poet's part of it.
And ohmygawd! Look! That wonderful fellow at the Supreme Court who taught RBG her whole strenuous workout for which she is so famous – ya got the book? I got the book – has just done pushups in front of the casket, in Statuary Hall. I love it! I hope someone does something as witty and as fitting at my interment! (You knew it: I want to rot, not burn. I want to feed daylilies.)
I dunno, Barb, if you bargained on so much about RBG in this interview. I didn't. But we couldn't know the timing. The world couldn't. It ain't over yet.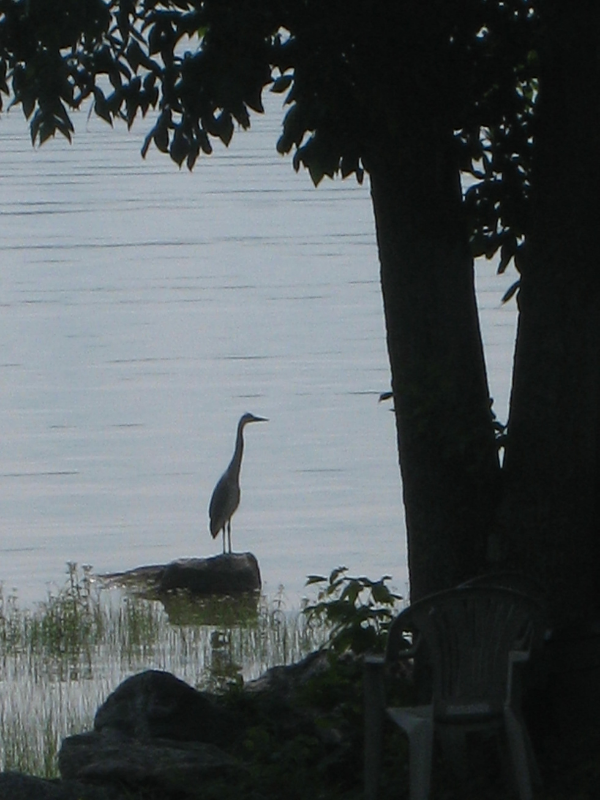 Barb: I am confident somehow you will feed daylilies, but not for a very long time, I hope.  What I find so refreshing in these poems about death of loved ones is not only  their form – your breaking of rules to augment your craft, but also their voice. In "Lazarus Saturday", the speaker's tone carries for me a delightful irreverence for the echoed situation in "The Body's Dues".  How is the bearing witness different in this poem? Why did you feel compelled to return to this situation a second time in verse?
Mia: You're going to laugh: when I first read your "but not for a very long time" there, I thought, "Oh! She must believe in the resurrection of the body!!" A little while in the grave, then, whoosh! gone. Now, I can see what you meant instead. But my mistake is a good jumping-off point. In "Lazarus Saturday", you can see that I gnaw around the ambiguity of our human-inhuman-inhumed situation.
                        Tissued together, rising's sink or swim
                        for both of them or neither, thick or thin.
I don't say I know this. Nor understand it. All I can do is gesture towards it, with my life. And my words. You ask why I revisited my husband's death. Well, I'll likely continue to; it's not a choice; it just happens. I know, for instance, there's another one simmering to be written, called "Scotch Tape" (don't ask). But in the case of "Lazarus Saturday", it was quite simply kicked off by a visit to a friend in Montreal just before Easter that same year and going with her to the Cathedral, where the Gospel was the Lazarus story. Lazarus was already in the first poem, as you saw. Funny, my friend turned to me after and wondered if going to that service, two Sundays before Easter, had been a good idea or not, under the circumstances. I thought yes, but didn't know then how. But the image had come to me during the service, of that kid hopping in a sack, something of the absurdity of the moment we take so seriously in the Lazarus story. Lazarus is one of my heroes; jumping in a gunny sack in no way demeans him for me, nor renders the story any less earthquaking.
But it was interesting to find that having a first go at it in the first sonnet didn't exhaust what the moment had meant for me. St Francis's brother Ass. Body talk. Bawdy talk. So: another go. Begin the same. Diverge. Second sonnet – the one that ends up exploring "tissued together", after acknowledging the particular historical situation Lazarus had been in. And then – I don't remember this, but I guess – that led easily to the third sonnet: begin the same, diverge, then the Lazarus reference comes full circle to the terrain of "The Body's Dues". But I'm saying this after the fact; I don't claim to have planned the thing; creation is a bit of a hidden mystery, like roots growing underground. One just tries to do it justice. RBG's tzedek.
Barb: Mia, I had no idea where this interview would take us when we began.  The fact that RBG entered often into our conversation is somehow apt and timely given the subject matter and our mutual admiration.  I will end my questions with one on the final poem in the sequence, "Bones", another sonnet, this one Shakespearean.  As I read it, I assume it is in the voice of the rector mentioned. "Because the bones were found on church terrain /the job fell to the rector, to oversee /a protocol .…"  The voice seems to be setting up a contrast among the various characters: students, profs, rector, maybe even the city crews.  All have come together in an unlikely shared purpose: to care for the bones.  "Backhoes, city crews, brown paper bags later /the job became the students' and the profs' – /and mine: asperges, words and signature.…"  Together they have "a sense of decorum, shared respect, some laughs."  The students I assumed were the ones who saved for "me" (the rector) "the opening of the first bag", a privilege in their archaeological world.  I suppose what I am really asking is how am I to interpret the last five lines of the poem?  What is the speaker saying about the "twenty-odd year olds in that lab awed there," and their faith and their feeling of responsibility for the bones?
Mia: Do we have an hour? First, yes, I was the "rector", I was the "I". And by "protocol" I mean it both literally – that is what the Department or in fact the University calls such relationships with an outside partner, in this case the rector of the Anglican parish church in question and by implication the diocese – and, if you like, figuratively, a jeu de mots about how we are to be, and behave, together in this world. Each with his responsibility. En passant, it was a church in Old Quebec which had ceased to function as a church, and whose congregation had moved to my parish – this was years before I arrived – thus that old parish was in my care. It'd have been fun for the poem if the bones had been much older – as so many of the bones such a Dept. would normally study would be – i.e. the contrast between us and them that much greater; but in this case we know the origin: the Protestants (Anglican, Presbyterian, i.e. non-Catholic) in Catholic New France after the British conquest of the Plains of Abraham. I may be telling you more about grasshoppers than you want to know, but it's fascinating, really. I believe I've heard that the nuns of the monastère des augustines even sent British soldiers they had nursed but been unable to save to this gravesite, out of delicacy, honouring them by giving them their faith kin to lie among. (No wonder what the Augustines founded was called Hôtel-Dieu. Another en passant, have you ever read the American writer Victoria Sweet's book called God's Hotel? A lovely read.) The gravesite had functioned as such long before it even had a church building, which later became a parish church.
Anyway, you can imagine that the city – which bought it from the diocese – would be involved in the historical dig, done not for archeological reasons but to buttress the foundering old church walls! Talk about necessity and invention. Those dear bones, which gave many a graduate student a dissertation subject, were treated with respect from the first crew on. For me, the contrast of age is only between the young students and the old bones. The other contrasts are more in the nature of church and state contrast, sacred and secular contrast, cleric and laïc, faith and science – the celebrant and the academic. But I rush to say: I think for none of us involved did that really present a contrast, more just a vibration, or a harmonic. Yet again en passant, my husband was a member of something called The Society of Ordained Scientists. You hear and see so much debate about the supposed conflict between faith and science. We never did see the conflict. Neither did Einstein, for that matter. Nor, say, Teilhard de Chardin.
I mention him because my invited role was in some way to 'sanctify' their work, given the human remains. And their workspace. At their request. Hence the asperges, hence the words of prayer (and yes, I had to sign something, for officialdom). And hence the ritual I gave them of reading a plaque on the lab wall at, say, the beginning of each week, something like that, when they turned up to work. It was from "Hymn to Matter" which Teilhard de Chardin, a paleontologist, had written. Mygawd, you could say everything I've been talking to you about in this interview is about my own attempted hymn to matter! Anyway, that was my contribution to their lovely request of me, re their lab: I chose Teilhard for them to tangle with. And perhaps my involvement stirred up the inscape that makes it into the final couplet.
Oh, and by the way, it was the profs who gave me the honour of opening the first paper bag. (I love the exaltation of brown paper implied!) It was theirs to give. And I believe a ritual sincerely desired by them i.e. that they be at peace with the bones, via the bones' Church. But I would say – you see? I'm getting to your questions, hah! – that the most awe-inspiring moment in the whole poem is that student at the end, whose words I cite almost verbatim. Come to think of it, I had them put her exact words on the wall of their lab, too, under the Teilhard quote. I find such dignity, such presence, in her statement. Yes, they were not, I think, members of any Church. That didn't matter. "[W]hat faith they had", as the poem says, was the taking on of the responsibility of respect, and of protection, and of knowing – a knowing they were going to have after days and years of looking.  What more can we do in life?
So to answer your questions point blank: it is the poet who is awed by the sequence we all (crew, city officials, profs, students, cleric) underwent that could lead to that still small voice of the student beside her microscope.
But I trust the poem stands on its own, and I hope I haven't ruined it for people by talking so much around it with things they didn't need to know, but might find interesting. After all, I still love what can be packed into 14 lines! Or rather what is between the lines, which is where poetry happens. Here's to ellipsis.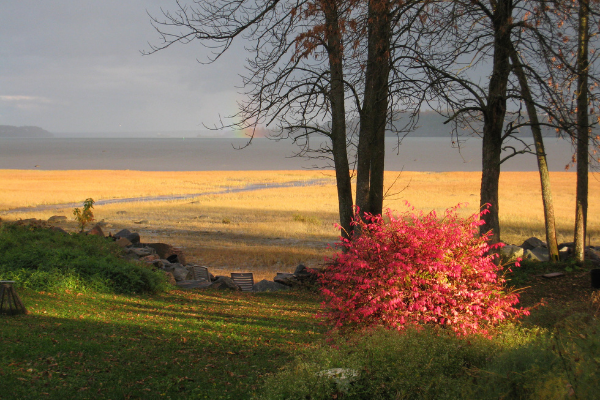 Photos courtesy of Danielle Giguère and Mia Anderson.