Words on the Road: An Interview with Pamela Mordecai
Roderick Spence: What has occasional verse meant to you as a poet and as a reader of poetry? In which ways has that meaning possibly changed, appreciated or developed for you across your career?
Pamela Mordecai: Occasional poetry is kind of a spectral category, isn't it? In a way, all poems are occasional, so it's hardly a category I consider when reading poetry. I am not thinking of celebratory poems for great occasions–Elizabeth Alexander's "Praise Song for the Day," written for Barack Obama's inauguration, for example. There's a poem by Jacqueline Woodson called "Occasional Poem" that better describes my idea of the genre (let's call it that), one that I think fits the occasional poem as the Nick Blatchford competition regards it. In that interpretation, any occasion fits, and if any occasion might do, then tons of children's poems are occasional poems, beginning with nursery rhymes like "Humpty Dumpty," and "Little Miss Muffet," going on through "The Owl and the Pussycat," and "The Spider and The Fly," to "The Mountain and the Squirrel," "New Scholar" and "There was a Naughty Boy". Sometimes the occasion is quickly there and gone, as say, in "New Scholar" or "Buckingham Palace". Sometimes it extends over rather a longer period of time–it must have taken the Naughty Boy a day or two to get to Scotland, more if he was on shanks' pony. By the same token, many poems for big people fit the category, though I confess that I do not think of, say, Hopkins "The Windhover" as an occasional poem. Even Robert Frost's "Stopping by Woods on a Snowy Evening," or Longfellow's "The Day is Done and the Darkness" don't shout 'occasional poem'. Wallace Stevens' "Sunday Morning", James Weldon Johnson's "The Creation", Derek Walcott's "A Letter from Brooklyn" and Kamau Brathwaite's "Stone" all speak about occasions, though of very different kinds. In sum, many occasional poems, according to the larger definition, are favorites of mine, but I have not thought of them as occasional. I suppose it is like Black people in the modern world. They built it. It exists because of them, though no one says, "Here is the modern world, occasioned by the toil and the oppression of the enslaved."
I cannot, therefore, say the meaning of the term has changed, appreciated or developed for me, across my career except insofar as an original strict definition of the term, according to which it meant "a poem celebrating a great event" has acquired a more relaxed meaning. A new definition of a word, especially if it expands the significance, is always a good thing. I don't believe in defining words anyway. Definitions are cages, and words, like birds, are always in flight.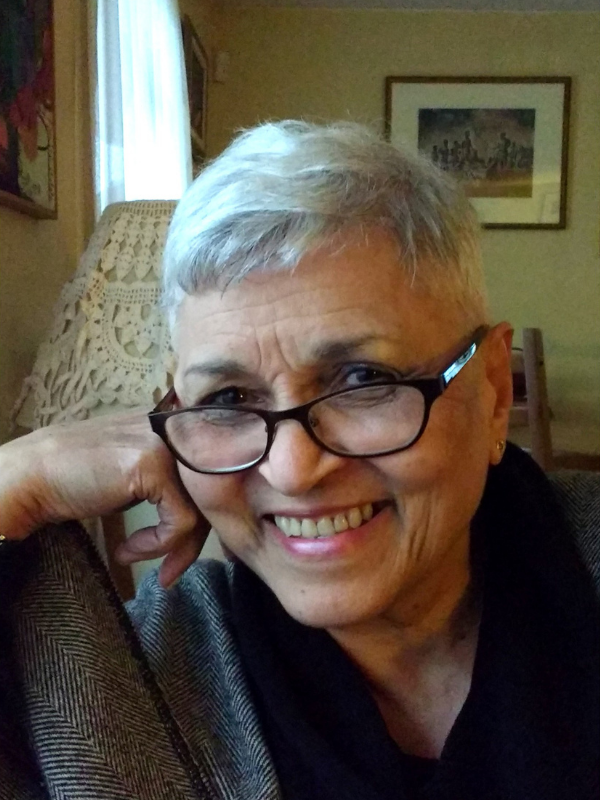 RS: Given the occasion of "Sword on the Road", it is all the more compelling to hear you voice this parallel of what is often unacknowledged in poetry, its occasion or inspiration, to the too-often unsung brilliance and struggles of black and oppressed peoples' contributing to humanity and artistry. To extrapolate this parallel generally, the occasion for this poem is a tragedy of the unacknowledged and a celebration of the unacknowledged: Tommy Barnett. What do you see as some of the most essential unacknowledged occasions in this poem and for Tommy Barnett?
PM: What is unacknowledged is that for some people (indigenous people, black people, disabled people and we now know, older people), the act of simply being is inherently unsafe. Any combination of these incarnations exacerbates the unsafety exponentially. The community frequently acts not to ensure but against their security and happiness. Add to that any "untoward" behaviour (high spirits, loud laughter, playing mas, erratic performance of any kind), and the threat to their bodies can escalate to mortal— indeed, it may be a mortal threat well before that. Breonna Taylor was asleep in her own bed! What is also in need of recognition is that these are often the people whose work (economic, social and cultural) has made and continues to make possible the wellbeing of those who threaten them. In toto, the wholeness, the freedom, the thriving of all persons in society, of society itself, is compromised by this arbitrary withholding of the possibility of goodness-of-life from some. What is unacknowledged and needs to be celebrated (as I hope it is in this poem) is the wanton courage displayed by those who insist on breathing, despite all the above.
In the case of my fictive Tommy Barnett, what is not acknowledged is his value as a known and unknown quantity. Beyond his "simple" humanity, his culture, ethnicity, language, capacity for song and celebration, for the antic behaviour of street performance, all bespeak a person who should be regarded with awe: one who is, in common parlance, awesome–indeed, one who might lead. What is not affirmed and celebrated and should be is the fact that he has existed and continues to exist, in spite of the determination of those whose lives he enriches, and might enrich so much further, to destroy him, and those like him: "…downpressor can't keep Rasta back/no mind how Rasta poor and black."
RS:  I am so grateful for how your fictive Tommy Barnett acknowledges both the tragic and awesome in his life. That celebration of his unalienable dignity and artistry in personhood, to me, is one reason I find his Rasta voice so awakening each time I revisit "Sword on the Road". I can't do a Rastafarian accent if I tried (nor do I personally think I should aloud as a white person), yet the voice you articulated through rhythm, diction and rhyme sings so clearly in my head. In the refrains and sound work I can hear him, and his song is simultaneously a defiant protest song, a keening, a crooning and exalting celebration. I first took time to hear him as best I could, but I'm compelled to sing along in support of him with each reread. Thank you for providing a recording of you reading this poem. What do you feel a reader might gain by becoming a listener with this poem read aloud?

PM:  To hear "Sword on the Road" makes all the difference. Not all my poems have a voice as compelling as Tommy Barnett's in this one. I have another poem, "Thomas Thistlewood and Tom" where the persona in the poem, an enslaved man, also commands a hearing. Tommy is describing his death as he dies, rather like Mikey Smith in Kamau Brathwaite's "Stone." He speaks, in his language, revelling in that gladness-to-be, that very livity that will give police the excuse to kill him. It is hard to be unmoved. True, the energy in Creole and Dread Talk can translate into loudness that some people may find disturbing. Shelia (sic), in a story of mine called "Alvin's Ilk Rides the Subway," tells her adopted brother, recently come to Canada, "These white people don't talk loud, Alvin. They think if you talk loud, you looking argument." Her position is substantiated by a (1974) paper written by linguist, Thomas Kochman, entitled "Orality and Literacy as factors in 'black' and 'white' communicative behaviour."
In "Bad Card," Bob Marley declares: "I want to disturb my neighbour". But that disturbance is, at least on the face of it, not to inveigh against the person next door nor to "bring argument". The next lines say:
"'Cause I'm feelin' so right.
I want to turn up my disco
Blow them to full watts tonight…"
Listen to it again, and again. Understand Tommy Barnett in his cape and with his sword on the street the day that he was shot. 
Voice seduces me in what I read and is paramount in what I write, prose or poetry. To understand a poem, the first thing is to experience its sounds and images, to hear it and to "see with it". I cannot disentangle this hearing-and-seeing. Together they make the soundscape, to steal a term, of the poem. The voice paints the picture; the image enables the voice.
"Rastas were in the beginning shunned in Jamaica, oppressed by their own "bredren and sistren", a thorn in the side of the colonial system from the beginning, producing responses from law-and-order forces that cost life and limb."
RS: I hear that seductive voice of Barnett and I "see with it" a call to both lively action and contemplation. I also recognize an intersecting scene of race, visibility and body politics within our contemporary English/es and culture/s of poetry, for example: the progress of "make I-self seen" in the first stanza becomes "we-self" in the last or "chant down ignorance behold I-and-I".  In elements like those, the politics of recognition and poetic language are so enthralling to behold for me–how an "I" and an "I" are the same and not, crossed and not. Another judge wrote of Barnett's voice and your poem: "Timely and powerful and a song, joyful and defiant in the manner of its expression, its language taut and alive, reactive; a poem that actually works, does work, as protest song and rallying cry."  I, too, "see with it" Barnett and the poem's greater connection to the present moment and history within the poem's language and imagery of the sword, crusade and Bible. Why did you include these poetic tensions across time and cultures into your fictive Barnett's Dread Talk?
PM: I wrote this poem long ago. It is heartbreaking that it speaks to circumstances that currently obtain. If there are tensions across time and cultures in the poem, some of those tensions are attributable to the language. We are accustomed to English. Perhaps sadly, we forget that it is alive, remaking itself every day. Let us say the history of its coming to be is the history primarily of one people, the English. We hardly think of that history when we speak English. That is not the case for any Creole, nor especially for Dread Talk. Creoles say language and cultural contact. They say "oppression". They say "these codes are what enslaved peoples first made when they were stolen".  Dread Talk is oppression at a further remove. Never mind that things have radically changed, Rastas were in the beginning shunned in Jamaica, oppressed by their own "bredren and sistren", a thorn in the side of the colonial system from the beginning, producing responses from law-and-order forces that cost life and limb. 
Tommy Barnett meets his end in Canada, so his story includes immigration: in many cases that amounts to deracination and, to understate it utterly, discomfort in the new country, especially if it is racist, as Canada is. His story may well include mental illness, for studies of the incidence of "unstable behaviour" in male adolescents of colour from the Caribbean in North America are, to understate again, concerning. His behaviour was antic, a performance, perhaps a joyful one, perhaps one of protest, perhaps one that was aggressive. Regardless, none of these things warranted his death.
I have elected increasingly to write poems in Creole and, in this poem, a modified Dread Talk, and so insist on these histories. Dread Talk is informed by the philosophy of Rasta: the I-and-I it employs is not the hyper-individualistic Western I but one connected to spirit, community and insight. Tommy Barnett in the poem is harmlessly performing who he is, what he believes in, the mood of his moment, proclaiming freedom, justice and peace. That celebration occasions his murder. The Tommy of the poem knows his killers for who they are: Babylon, everything opposed to freedom, justice and peace. In a way, I did not knit together any of the things you identify. I used a language that by its nature evokes a history, to tell a story about a person whose ethnicity is the embodiment of a history. That story indicts another history: the history of a stolen land that treats its former keepers as nothing, for Babylon is the ultimate product of that theft.
Histories brood in language, hold us hostage, judge us. As for the sword, crusade and Bible… that's a whole other discussion and this answer is already long!  
RS: It's a significant, on-going act to recognize that our colonial languages carry within their very structure and essence the history of oppression. I feel listening to your voice is a grace-full opportunity to do some of the work to mend our tapestry of cultures, something for which I'm grateful. I also better appreciate how both a creole and colonial language are not just tools to record history and memory but they're also a living memory bank. What might be initially dismissed by a shortsighted outsider as an oddity, or even insanity, of syntax, spelling etc. is actually an expression of an embodied history and culture. Just as Tommy Barnett has an inalienable right to life, witness and value, so do creole languages and arts. Thank you for your storied poem and answers. I also want to thank you for your brilliant essay in TNQ's "Falling in Love with Poetry" series. Uniquely code switching from English to Jamaican patois, it also recreates the life and poetry of an embodied cultural inheritance. You opened my world up to the likes of the great Jamaican poet, story-teller, folklorist and educator Louise Bennett-Coverley, known affectionately as Miss Lou, and the Barbadian poet and cultural theorist, Edward Kamau Brathwaite. It seems little can keep you back from sharing your important and alluring voice. Before we end this interview can you please tell me a little bit about your forthcoming book, A Fierce Green Place: new and collected poems and your current project, "de book of Joseph: a performance poem".
PM: Before I do that, Roderick, many, many thanks for taking so much time over dis one shaat poem. I appreciate it.
 A Fierce Green Place: new and collected poems is the brainchild of Stephanie McKenzie, a wonderful poet and academic who is Professor of English at Memorial University of Newfoundland, Corner Brook. She worked on the book with a co-editor, a Jamaican academic, Carol Bailey, Associate Professor of English at Westfield State University in Conn, USA. Teri-Ann McDonald, a professional editor and fellow Torontonian, came on board to handle the "technical" aspects of the project, and Tim Reiss, Emeritus Professor of Comparative Literature at NYU, now resident in Hawai'i acted as a kindly godfather. We made an amazing team! They had not gone far with selecting poems from my six books of poetry when it seemed that the addition of new poems would be a good idea, hence, New and Collected Poems. It is to be published by New Directions Publishing in New York, a special press with a prestigious list. I am the third Canadian poet (joining Anne Carson and Irving Layton), fourth Canadian author, second Caribbean poet (joining Kamau Brathwaite) and fourth Caribbean author on their list, so I feel mighty lucky!
 "de book of Joseph: a performance poem" on which I am currently working, a project supported by Recommender and Works-in-Progress grants from the Ontario Arts Council as well as the Canada Council, completes a trilogy on the life of Jesus. The other two books in the trilogy—which I am writing backwards—are de Man: a performance poem (Sister Vision, 1995) and de book of Mary: a performance poem (Mawenzi House, 2015). The three books are ground breaking in that they are book-length works on a sacred subject that are entirely in Jamaican patwa. de Man has been performed in several Canadian cities as well as in Jamaica, and is part of the poetry archive at CITL.