Tanya Bellehumeur-Allatt's Writing Space
Even when we have lots of friends or family over, no one sleeps in my studio, because I like to write in the early morning. I also need somewhere to escape to when the house is full.
I've got all my projects here, in binders and folders and on bits of paper scattered all over my desk. All my characters surround me. I've got my favourite books here, too, as well as my cello and my yoga mat, for when it's time to take a break. 
There's a couch, too, for reading or napping.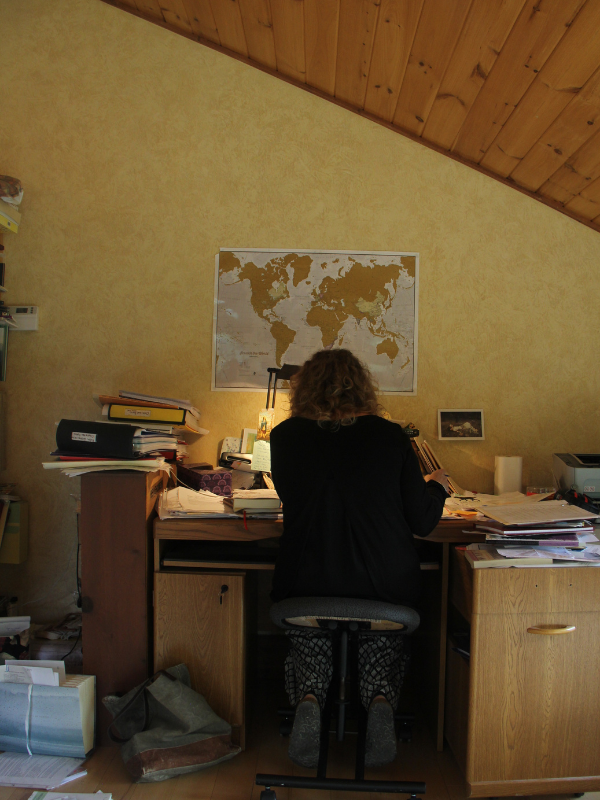 But what I do most is sit at my desk. It's part of my writing routine. When I sit here, it's time to work. My brain kicks into gear, whether I'm typing at my computer or scribbling in my journal. Writing happens. 
Tanya Bellehumeur-Allatt has been published in Best Canadian Essays 2019 and 2015, Grain, EVENT, Prairie Fire, Malahat Review, Antigonish Review, and Room. She holds an MA from McGill and an MFA in Creative Writing from UBC.