What is Sarah Wishloff Reading?
It's a question that, like all well-intentioned literary curiosities—what's your process? How did you come to this piece? What are you writing? —makes me feel fraudulent and a little bit sad. I haven't been reading. I can't remember the last time I read a book cover to cover. 
Like a lot of would-be writers, I was an avid child reader. Picture me the way Alexander Chee describes his younger self: "hiding from the world around me inside of books that I loved and building a fortress out of those books, which I lived inside of." I spent my summers in between stacks at the public library. I happily spoiled my eyes reading at night by the crack of hallway light coming under my bedroom door. Kenneth Oppel's Airborn—the story of an airship cabin boy who, unable to adjust to life on earth, transcends his lowly status by discovering a magical creature no one else can see (while fighting off sky pirates, obviously)—gave way to science-fiction favourites like Isaac Asimov's Caves of Steel and Kurt Vonnegut's Sirens of Titan. Books were a way of escaping life: things that made me feel safer and better understood even as they enabled me to withdraw from the reality around me. I still remember reading 1984 and feeling like I was seeing colour for the first time.
I could blame my failure to read on the pandemic, but the truth is I haven't been able to concentrate, haven't felt quite myself, for a few years now. There's something anxious growing in my chest that always stops me from pulling anything new off the shelf. A thick, eating anxiety that takes up altogether too much space inside me and watches the list of books I ought to be reading and stories I ought to be writing grow monstrous. Lately, when I get off work all I ever want to do is lie down.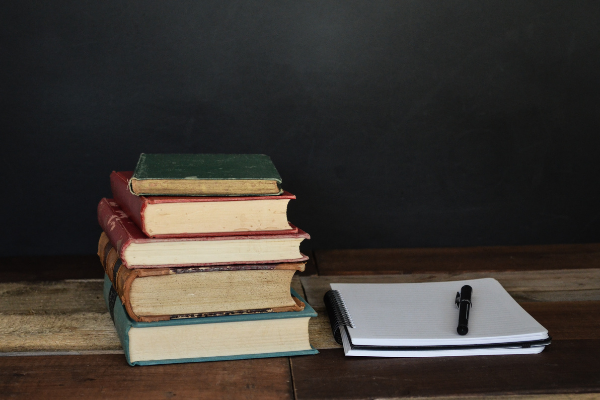 Still, I haven't stopped chewing on the same bits and pieces from favourite poems and novels. I keep tonguing the phrase, rotten, perfect mouth, from Eva H.D.'s "Teenage Stuff Forever." I find myself reflexively pulling up Jody Chan's "Syntax Lessons," or clicking through the selected publications on their website. I'll start to re-read poems from Cameron Awkward-Rich's Sympathetic Little Monster again (and again). Or flip through old books until I find the one line that still haunts me. (Most recently, But I have seen the city do an unbelievable sky, from Toni Morrison's Jazz).
Despite my inability to concentrate or address the abundance of untouched and half-finished books on my shelves, there's something comforting about knowing my body still craves language. I suppose what I'm looking for now is the same thing I found in all those science fiction novels I consumed as a kid: recognition, and just a little bit of beauty. 
Another scrap I keep turning over is the inscription Cameron Awkward-Rich left in my copy of Sympathetic Little Monster: "Thanks for wanting to bring my words home—hope I continue to offer something you need." something you need. This, at least, remains true.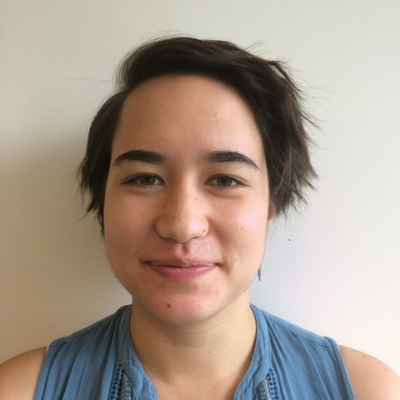 Sarah Wishloff is a queer artist and writer currently living in Edmonton, Treaty 6 territory. She works in many circles from the non-profit sector to mental health and activist communities. She only cooks comfort food.