What is Mia Anderson Reading?
What am I reading? The internet. That's because I am translating a very fat tome and must be looking things up constantly and being constantly grateful for the trustworthy scholars who have uploaded texts on the 17th century designation or connotation of this or that title or function or dwelling or boundary. More of that anon.
You could say I'm reading cable news too, couldn't you? That's partly because so much implacable evil is going on—hare-in-headlights frozen-terror stuff—and partly because I cook a lot because I grow a lot of things and freeze them because I have a lot of freezers because I used to sell lamb because I used to be a shepherd because. Listening to cable news while you prep the Brussels sprouts is like the latest audiobook. Must count as one, no? The words go in and in and in—and the lists come out and out: lists I've started in notebooks to keep track of the debasement of the language. Could become a book. Which you could read.
Have you noticed the word 'shone' no longer exists in the U.S.? It's all 'shined'. 'Borne' has become 'beared'. It hasn't 'beared up under the stress'. And don't tell the dog to get off the sofa; tell him to 'get off of it'. And 'different than' is winning. Has won. 'Different from' is now quaint. I admit the 'than' is efficient, but. And I like growth in language, as in the garden. Like 'grift'. We had thought 'graft' good enough, but this is tabasco sauce to the mix. And we really need the (fairly) new portmanteau 'infodemic'. Though I'd like to upgrade it to 'misinfodemic'. My reading ears will tell you it's needed.
Even growths upon language can be good, but not all barnacles are edible. Do we really need the double 'is'? 'The thing is is that'. Now topped (we've lost the word 'trumped' for a while longer yet) by 'The reality is is…'. And then we get into redundancies. My little booklets are piling up, like others' unread books. 
"Even growths upon language can be good, but not all barnacles are edible."
Among my most beloved unread books are Wisdom in the Body: The Craniosacral Approach to Essential Health, as well as Foundations in Craniosacral Biodynamics Vol II: The Sentient Embryo, Tissue Intelligence, and Trauma Resolution. I also treasure (unread and unbought for now, nonetheless I slavver for) Bill Bryson's The Body: A Guide for Occupants—in pregustation that he has already written the book I meant to be my next poetry book. True, a slight difference between prose and poetry, I guess. Or should I be saying poetry is different than prose…. (And if you noticed, I just made up my own spelling: 'slavver' for 'slaver'. The reverberations of the latter spelling are just too painful to go near.)
Yet I cannot read anything for the moment but one book, in the traditional sense of read, because all my time except at the kitchen sink is spent on reading about the comportment—i.e. behaviour and misbehaviour, escapades, illegalities and acquired honorifics, linguistic prowess and sexual liberties—of the coureurs de bois, their shifting relationships with the Ancien Régime and with the Indigenous societies they so often lived among (though with horror I read the word 'slave' slipping in there with the lightest touch), and on solving the variants in translation of First Nations' tribal names from one of their way-more-than seventy languages into seventeenth century French into twenty-first century English. I am in the ring with one book, for now, all 850 pages of it, wrestling its translation to the ground, and it's plenty big enough for me.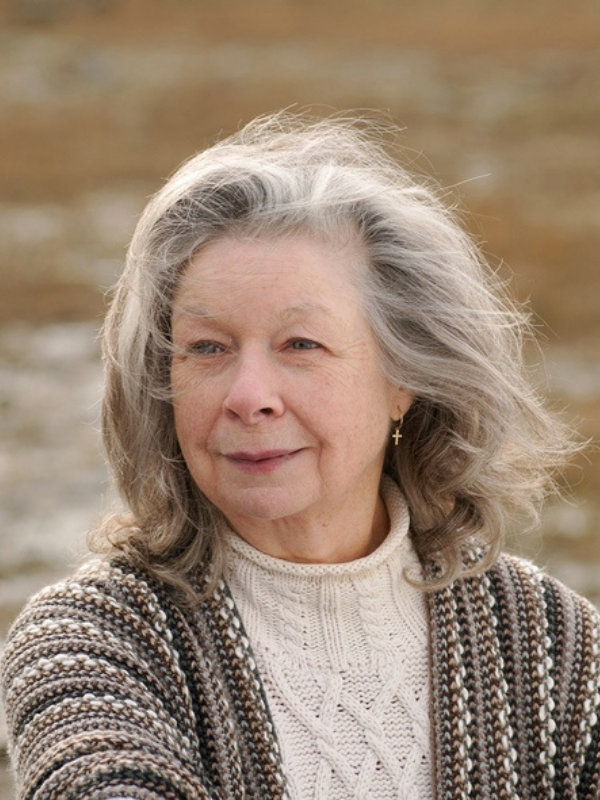 Mia Anderson has published six books of poetry. She has been an actress, organic grower and market gardener, shepherd, priest, poet and translator. Several of these things she still is.