Writing Spaces: Pamela Mosher
Today we're sharing Pamela Mosher's Writing Space with you! Pamela is the author of two poems that can be found in Issue 144!
I used to have a home office, but I dismantled it and turned it into a nursery a few months before my son was born. Now that he is almost 2, my regular writing space is sitting in the corner of my sectional sofa, surrounded by my child's books and toys, and drafts of whatever pieces I am currently working on. I find it more comfortable than sitting at my dining room table, and less secluded than going to another room to write, where I could be alone. I sometimes write in bars and coffee shops, but it's easiest to write at home.
I like to write in the living room, with the radio on and my wife nearby, often at the other end of the sofa. The writing typically happens at night or during the toddler's weekend afternoon naps. Some days it's 20 minutes of writing, or none at all, and some days it's a couple hours. I keep a folder of my works in progress nearby, and a notebook next to my laptop, since I often begin poems and stories on paper, and finish them on a computer. Being surrounded by the mess of my family/personal life is somehow comforting, and sitting down to work at the sofa is a reminder that these different elements of my life are interconnected. The physical space fits well with my realization that if I want to write (and also commit to my 9-5 day-job, and to parenting), I have to work to make time and space for writing. So right now I work sitting on my sofa, but I still dream about having a home office again someday. Maybe in 20 years or so.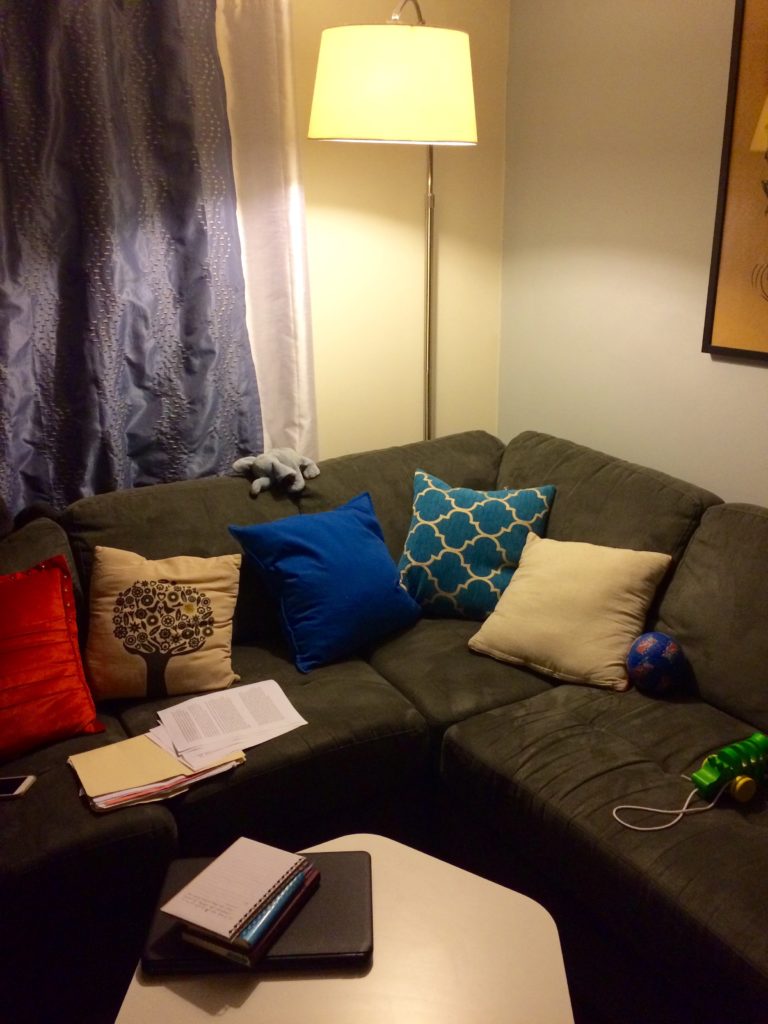 We're giving you a behind-the-scenes look into the writing process – straight from the desks of our contributors! Check out the full series here.