Writing Spaces: Joanne Epp
Today in Writing Spaces, we take a peek into the working space of Joanne Epp, author of  "Festival" in Issue 144!
Normally I write at home, at an enormous wooden desk that I've had for many years. For now, though, I'm working in a rented space in an effort to get into a more concentrated writing routine as I work on my second book. My office is in one of the old warehouse buildings in Winnipeg's Exchange District. It's sparsely furnished, but has plenty of pictures—framed cards, art prints, small paintings—to brighten the gray walls.
I always have a collection of objects around me when I write. Some of these are simply necessary: pens, notebooks, tea. Others are there as much for their beauty or their personal significance as for their function, like the glass coaster or the tea canister (now a paper-clip container) that came from my grandmother. The small wooden thing is a Writer's Block—a promotional item from the Manitoba Writers' Guild. I've also kept stones and pine cones in my writing space for years now, and have never thought about why, but they feel important—a reminder of some of my favourite places.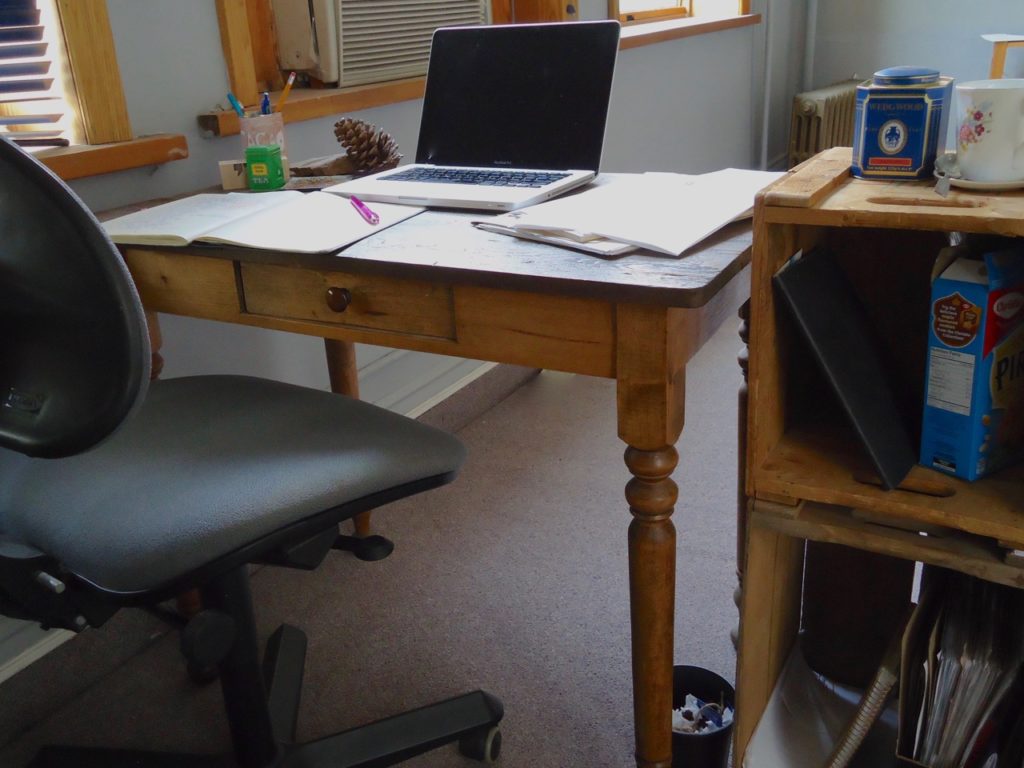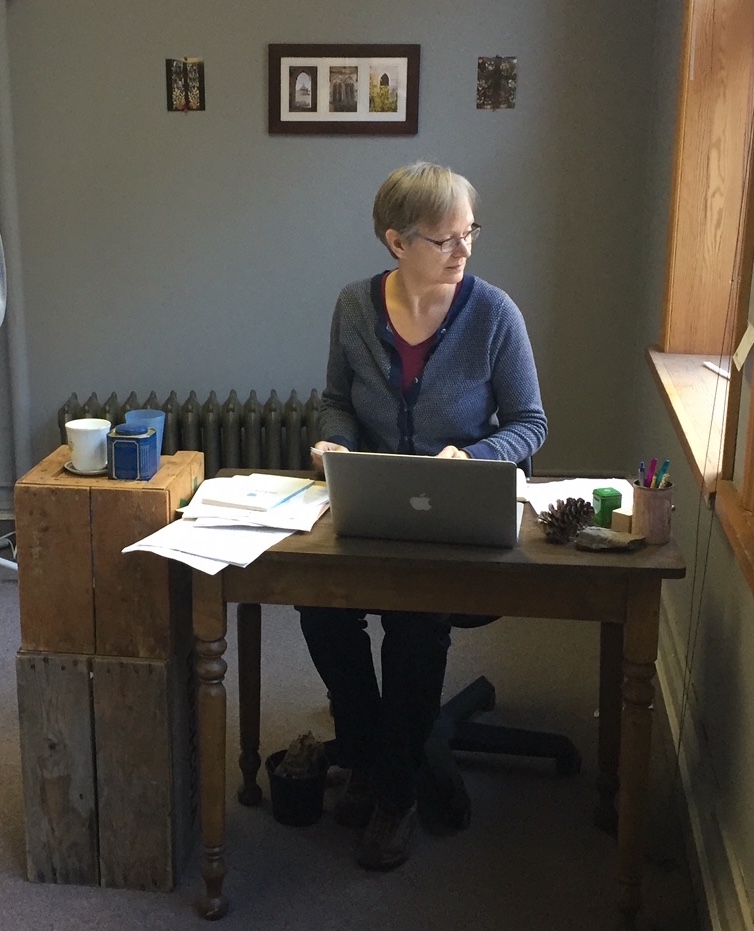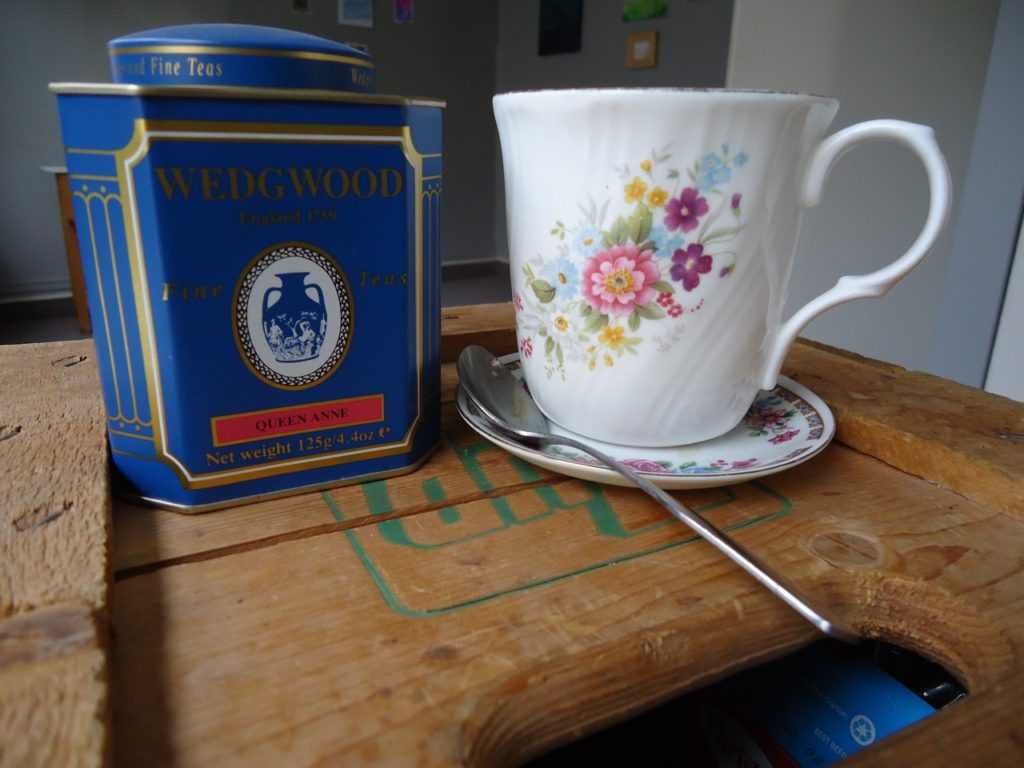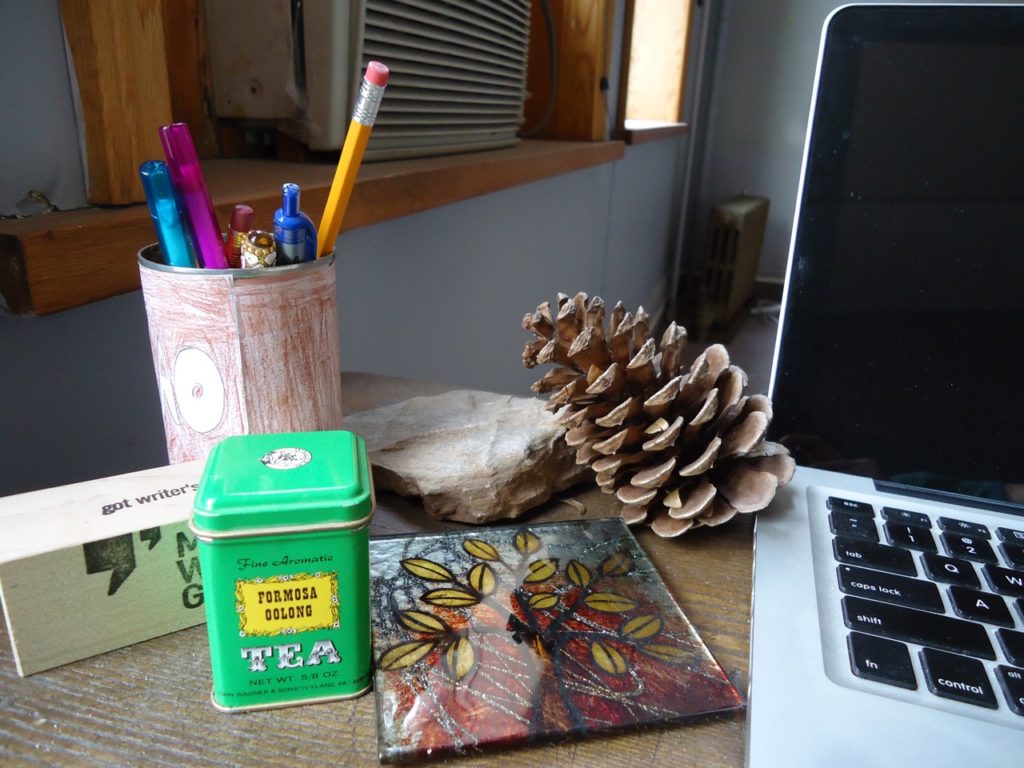 We're giving you a behind-the-scenes look into the writing process – straight from the desks of our contributors! Check out the full series here.