A Conversation with Simon Peter Eggertsen, Second Runner-Up of the 2023 Nick Blatchford Occasional Verse Contest
The New Quarterly's Lead Poetry Editor, John Vardon, sat down with Simon Peter Eggertsen, whose poem "Ah see it all wit' mih own two eyes" was the second runner-up of the 2023 Nick Blatchford Occasional Verse Contest.
John Vardon: You could legitimately be called an emerging writer, now that efforts to purge the term of its youthful associations have largely succeeded. As you say yourself, you came late to poetry, publishing your first poem at 64. The reason for this delayed emergence, as you mentioned in an email, is that "life intervened to suppress my creativity." Your wonderfully alliterative academic accomplishments consisting of degrees in literature, language, and law must have kept you busy, but I imagine other professional and personal commitments had something to do with it as well. Was this urge to write poetry something new and surprising, or did you somehow awaken it from its long hibernation?
Simon Peter Eggertsen: I was made aware of my earliest poetic ventures only after having my first poem published much later in life, as you point out.  It was then that my mother, with a bit of ingratiating humour, sent me a poem I had written in the second or third grade.  It was about puffy clouds and blue skies, likely copied in pencil (on that paper we got in elementary school to practice writing the alphabet, upper and lower case—where you could see the wood chips from the pulp in the paper itself!).  It is true, though, that there is a history to my formation as a poet, why I emerged so late. 
In my early years, I lived in a family environment that took enjoyment from using language, so we were exposed to the word craft that goes with formulating puns and other word play, expressing oneself in limericks, short, rhymed verse and doggerel.  Mostly my father's influence.  He was famous in our social circles for writing ditties, sometimes metered, for family occasions on the backs of bank deposit slips.  His rhymes were always tortured but funny, not unlike some of Blatchford's I gather.
But I drifted away from these practices in my late teenage years, spent my Gladwell 10,000 hours playing sports, though I did study English literature and Spanish language at university.  The latter exposed me to poetry and other forms.  But I never thought to write anything creative.  I eventually got a law degree, and, because I had lived overseas already, my interest went into comparative international law. 
This eventually led to working in the field of law and policy as they affect health programs around the world, particularly reproductive health.  This meant that I worked over the years in more than 30 countries, from which it became my habit to accumulate  examples of modern and cultural art. It eventually occurred to me that I should write about these places rather than take things out and away and this led to my start in poetry.  
JV: According to online information, you have visited or lived in a great many countries, the accumulated travelling experience of which resulted in one of your earlier poems, "Keeping Quiet While Crossing Borders," which speaks of passing over borders "resolutely…trying to keep quiet about the memories I carried with me…even if what I remembered was contraband." This is a fascinating metaphor with some significance for you given that the title of your 2014 chapbook is Memories as Contraband. Can you elaborate?
SPE: That title has its roots, again, in family experience.  My mother had eight sisters.  By the time I was 21, I had 46 cousins on that side!  Once they had started their own families, the "aunts" would often get together, usually at Wildwood, a place where my grandfather had built a large summer cabin in the Wasatch Mountains of Utah back in the 1920s or at my grandmother's home in the nearest town, Provo, which we referred to as "59 West."   These were lively sessions, lots of laughing and storytelling.  In my teen years, though, I became aware that the aunts would at times share intimate details about the lives of the cousins with each other during these "catch up" sessions.  
This secret sharing bothered me immensely—had me wishing that my story had not been shared by my mother with others.  The bother was more than just a quirk in my adolescent sensibilities.    I came to regard these conclaves as breaches of privacy,  to associate my aunts with those immigration agents who grill you on what you are carrying with you as you cross borders.  I liked the idea of keeping my memories as contraband, unregulated, unshared, especially when demanded. I tried to free myself of the compulsion I had seen in others to tell everything, or want to know everything.  But rather than seek counselling, I turned to poetry!
That is the unifying element among the poems in that chapbook.  They are all poems about things I have experienced that I was now willing to share, on my terms and in my language. The most trenchant example of this propensity is a strong protest poem about the quashing of the student protests in Tiananmen Square. In Beijing that weekend in early June, 1989 as part of my work in international health, I witnessed personally much of the aftermath of the tragedy, especially around some of the universities.  I was deeply affected. Nearly twenty years had to pass before I wrote about it.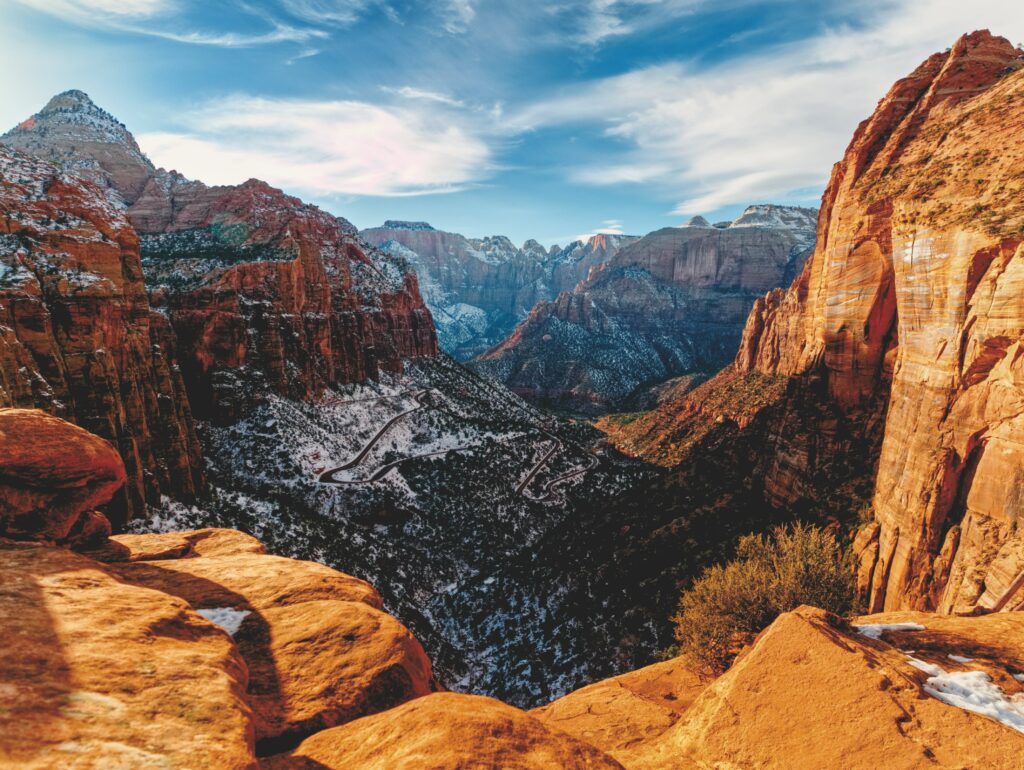 JV:  "Ah see it all wit' mih own two eyes!—sixteen questions in a long Caribbean sentence" suggests that there are some things in your travels that you can't keep quiet about, in this case the legendarily beautiful Maracas Valley in Trinidad, a country where you resided for two years. This place must have etched some indelible memories on your brain and heart, so much so that you have reworked lines from a much longer on-line poem, "Hawking, My Father and I Expand on Relativity and Ancestry in the Language of Theoretical Physics," into your winning entry, especially the ones that describe the mesmerizing enticement of the cold blue ocean waves. Apart from the stunning multi-sensory imagery in the poem, you also incorporate a sense of wonder engendered by what you elsewhere have called "the cosmology of questions embedded in Trinidadian folklore." Can you say something about the inspiration of the poem and the process of condensing that question cosmology into fewer than forty lines?
SPE: This poem details part of what I did during two years in Trinidad or at least what I noticed.  My wife's family comes from Trinidad, still has property and ties there.
Down the road from us in Maracas Valley lived Carlyle Harris, a gregarious, noted artist who also has a detailed knowledge of the local terrain, flora, and fauna.  He was the man people would call when they needed a snake wrangled; he kept a lively set of hummingbird feeders on his balcony, where any one of the 18 types of the species found there would come as he painted.  He used to take me into the woods around Valley View, the place where we all lived, and explain nearly everything in nature.  This got me taking note of the intriguing environment I was living in. It was on these treks that I began to collect some the striking images that emerge in the poem.  
As I was looking for something to do with all of these images as an expression of memory, I realized that each image provoked a question, a question that, were I there, I would have relied on Harris to answer.  So these lines slowly formed into a dense poem, matching each image with the question it posed.  
In the end, I relish the richness of the vocabulary in the poem for things integral to the island and its culture, some of which verge on patois, some on local idiom.  And, I took pleasure in making it all one sentence, like those lengthy Germanic sentences that seem to go on and on. I have often wondered if I could get through it in slam poetry style, but all in one breath!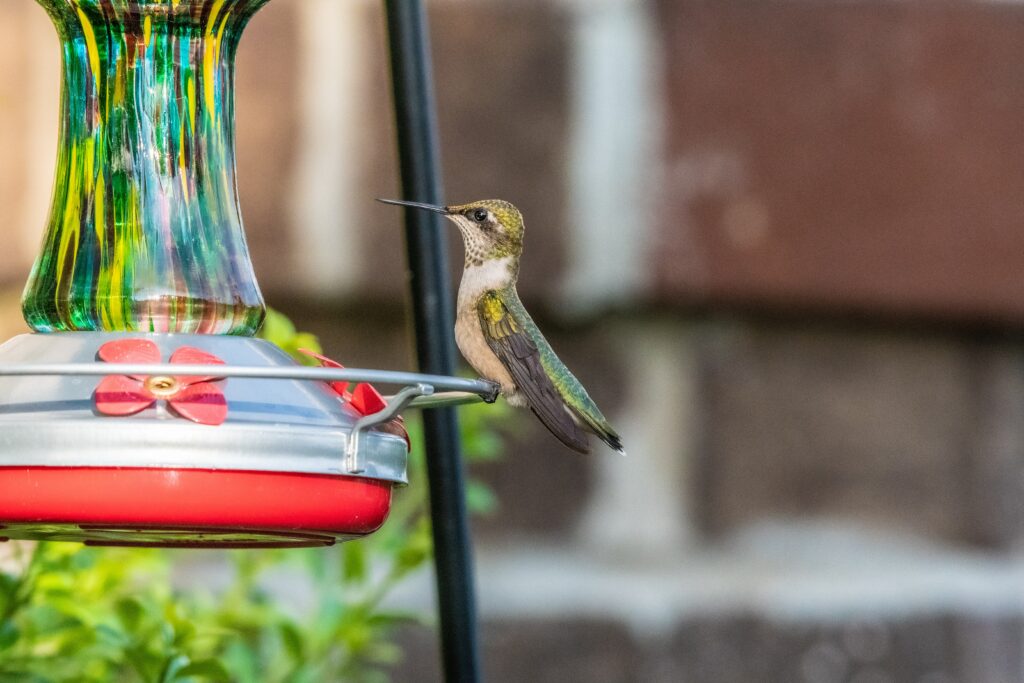 JV: You have a fairly substantial online presence and one chapbook to your credit (published by Finishing Line Press). So it would seem that you have emerged as a poet in a way that is sustaining to you. Writing for the sake of writing. That said, do you have a poetry project on the go, a manuscript making the rounds of publishers, or are you just writing poems as the occasion demands?
SPE: "Sustaining" is a good word. But I have had to work and have had help.  My wife often tells me that poetry allows me to avoid reality.  Fair enough.  But from my side, I believe poetry is its own reality. I now often wonder what my high school English and literature teacher would think about what I have managed to do this late.  Or, what one of my college professors would say, the one who laughed out loud at my attempt to recreate the essay "Walden" for his class and gave me a C- for the effort.  I think they would be startled because for them I am sure that I was only an unimaginative, mind-numbed athlete who struggled to put words together! 
In a way, though, even I am startled by what has happened. 
Many of my early poems, I will say, were pastiches mimicking in some measure the work of some important poets—Neruda, Rilke, Frost, Hopkins, Sappho, cummings, Williams.  I needed models to work from.  One Frost-like poem was actually a runner-up for the Frost Award some years ago!  And the Neruda and Rilke-like poems have also been honoured.  But, over the years, I tried to move on, learn more of the art and how to give shape to my own voice, rather than lay it on top of others.  This I have done by study and at workshops by writers like Paul Mauldoon, Kevin Young, Carol Ann Duffy, Mark Abley, Toi Derricotte, Barry Dempster, Kimiko Hahn, Annie Finch. 
Anyway, to answer your question, I am racing to get a full book of poems published before I turn 80.  I have a manuscript sitting at a couple of Canadian publishing houses at the moment, Hawking Comes Close to Finding God, which takes its title from a poem about the work of Stephen Hawking, the well-known British theoretical physicist, who worked on the Theory of Everything, the deepest unified explanation in physics of how our universe came into being. He was unable to finish that work before he passed in 2018. 
In the spirit of all this, many of the poems in the volume, though they take up other subjects, are imbued with some of the rich language and vivid imagery of theoretical physics.  In short, though, not everything centres on Hawking, science, or God.  As a group, the poems go much further, cover a larger arc of subject matter. 
If there is something of the wonder for the intricacies of the universe in the Hawking poems, there is also something of the wonder of our own world experience in the others.  The poem you have honoured here in the Blatchford competition is included in the collection.
Simon Peter Eggertsen came very late to poetry after a career in international public health. Even so, his work has been published widely– Nimrod, Spoon River Poetry Review, Vallum (Canada), Ekphasis, Atlanta Review, New Millennium Writings, The Antigonish Review (Canada), Weber—The Contemporary West, FreeFall (Canada), Southword (Ireland) and beyond. His poems have been named finalists or shortlisted for numerous prizes: the Neruda, the Frost, the Malahat (Canada), the Fish (Ireland), the FreeFall (Canada), the Bridport (UK), the ARC Poem of the Year (Canada), the Plough (UK), and, recently, the Gregory O'Donoghue Prize (Ireland) and the Nick Blatchford Occasional Verse Award (Canada). Eggertsen was born in Kansas, raised in Utah, educated in Virginia and England, now lives in Tiohtià:ke (Montreal) on the traditional territory of the Kanien'kehà:ka people. He has degrees in literature, language and law.
Header photo by Birmingham Museums Trust on Unsplash