Nick Blatchford Occasional Verse Contest
$1000 for one glorious poem
2024 Contest Deadline: February 28, 2024
Sponsored by former The New Quarterly editor Kim Jernigan and family in celebration of her father, Nick Blatchford, of the man who sparked the family's love of poetry. This contest is for poems written in response to an existing occasion, personal or public, or poems that make an occasion of something ordinary or by virtue of the poet's attention. We are interested in light verse and in verse more sober, in the whole spectrum of tones and occasions. One of Nick's own poems, which we think captures the broadness of his (and our) sense of occasion, is pictured below. It originally appeared in Issue 100 of The New Quarterly.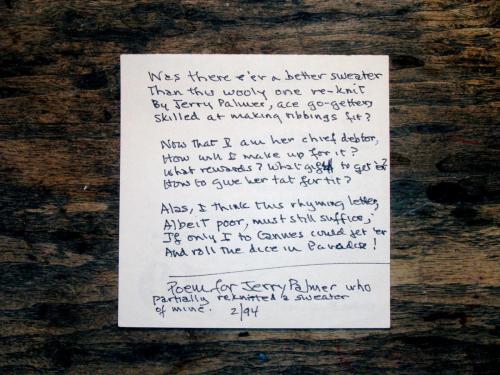 Who is Nick Blatchford?
The New Quarterly's Nick Blatchford Occasional Verse Contest is funded and judged by the magazine's former editor, Kim Jernigan, and family. The prize was established in honour of her father, Nick Blatchford, a distinguished Washington D. C. newsman and a master of occasional verse. A Harvard graduate, he began his career as a copyboy on The Washington Daily News after serving with the American Coastal Artillery in Newfoundland during the Second World War. Over time, he worked his way up to reporter, City Editor, and eventually Managing Editor (the one who decides what the news is) before moving to the Washington Star where he wrote editorials and a biweekly column Called "Our Town" which told the stories of ordinary Washingtonians, kids, dogs and other critters. He is especially known for his frontpage editorial on the Eve of Martin Luther King's March on Washington which reminded the citizens of Washington that "These visitors are not, after all, the vandals bent on sacking Rome; they are fellow citizens who come to petition redress of grievances. This is their right." And to the marchers he said welcome: "We will be busy covering your crusade, but we will be with you in heart. So, we think, will almost everyone."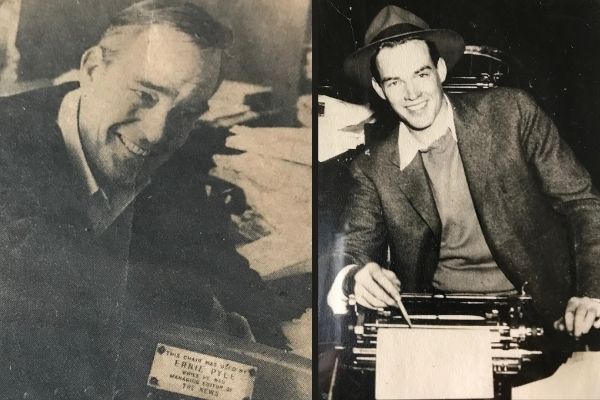 He twice featured a poem on the paper's front page: Walt Whitman's "When Lilacs Last in the Dooryard Bloomed," written on the occasion of the assassination of Abraham Lincoln, published on the occasion of the Kennedy assassination, and John Short's lovely poem "Carol" on a Christmas Eve. 
Nick was himself a great writer of occasional poems, both comic and celebratory. When composing, he often made a list in the margin of rhyming words or of words on a theme, as here of winds. The birthday poem for Anne Crutcher, whose birthday he shared, incorporates a similar list, this time of instruments and convivial dances. (Crutcher was women's page editor for the Washington Star; she hosted a monthly luncheon featuring, as always, a soup!)
—Kim Blatchford Jernigan
Overview
A $1000 top prize will be awarded for one work of occasional verse (no word limit).
An additional $1000 will be distributed as the judges fancy.
All entries will be considered for publication in The New Quarterly ($ 50/poem paid upon publication).
We publish a selection of poems from one longlist alongside the winners, some of which have been selected for other honours (e.g. publication in Best Canadian Poetry in English).
Entry fee: $40 for up to 3 poems (includes a 1-year Canadian subscription or renewal to The New Quarterly). Additional poems are $5 each.
Entrants' anonymity will be preserved throughout the judging process.
Decisions will be posted by late August. All entrants will be notified of the results by email.
Eligibility
Entrants must be Canadian (citizen or resident).
Submissions must be unpublished, nor can they have been accepted for publication elsewhere.
Submissions are accepted online only.
We can accept payment by cheque or credit card over the phone. Contact us for more information.
Formatting Guidelines
Upload each poem in a separate document.
Submissions must be in .doc, docx, or .pdf format.
Include a word count at the end of each poem.
Include page numbers at the top right hand corner of each submission. Format page numbers as: "Page 1 of x."
Entrant's name must not appear on the submission document.
Entries may be accompanied by a few lines describing the event that occasioned the poem, or the poem can be left to speak for itself.