Finding the Form with Alanna Marie Scott
Relevance snuck up on me.
I wrote In the Bowers in 2018, sitting on a towel on my fourth floor balcony, looking out at a grid of parking lots and alleys, listening to Mystery of Love by Sufjan Stevens on repeat. It was spring, and unseasonably warm.
At the time I was interested in acute loneliness and isolation. I was more than a hobbyist, but less than an expert. But, hey, give it a couple years.
To be honest, I find a security in loneliness. In equal measure I rail against it and seek it out. I've moved across the country to different cities where I knew no one twice. I live alone, I don't get out much, I'll go nocturnal if left to my own devices for too long. It was on my mind a lot, which happens, periodically.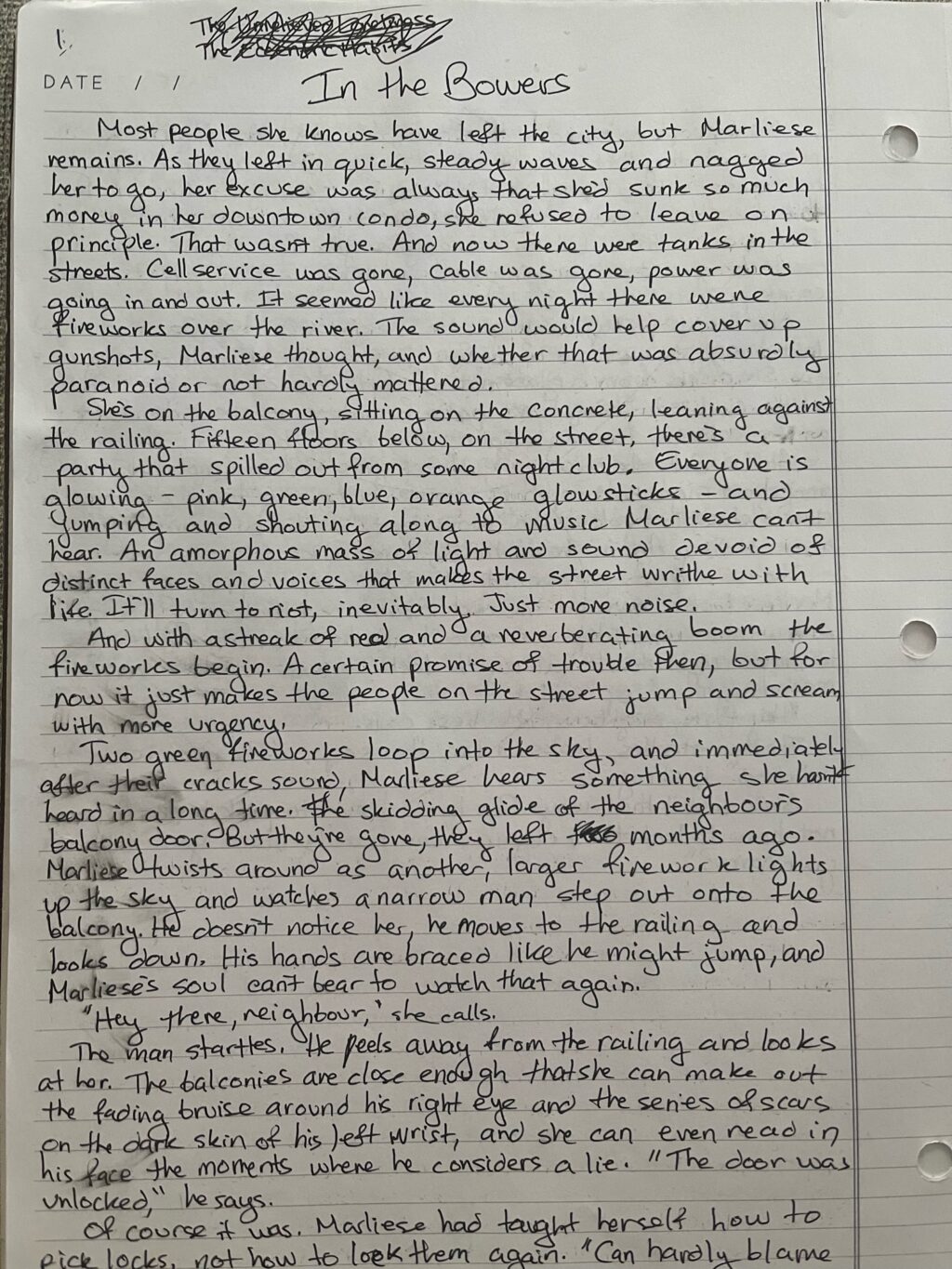 In the moment, I remember having an interest in apocalyptic manifestations of unhappiness, and I have a regular interest in collisions between two people in short fiction, and so here came two people whose everyday loneliness became catastrophically magnified. After one of my usual false starts, the whole thing came very quickly.
Anyway, it's strange to have something written and finished, and then for the world to reshape the story. When I looked at In the Bowers post-2020, it was like time had done its own revisions of the work. Context and meaning are inherently linked, and the context had shifted in such an unexpectedly universal way.
Would it read now only as something capitalizing on pandemic isolation? Watching world events over the last few years, I watched too as this thing I had written about being lonely and unhappy in the springtime took on meanings I could not have anticipated on my balcony in 2018.
We're all more than hobbyists now, I suppose.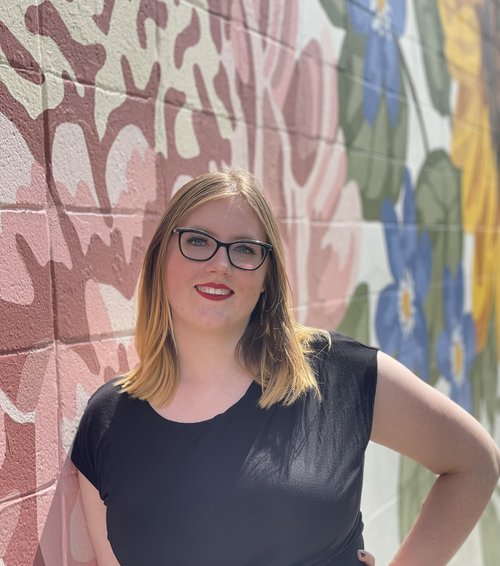 Alanna Marie Scott is a lifelong Torontonian who has lived in Edmonton for almost 10 years. Her work has appeared in Prairie Fire, Grain, The New Quarterly, and elsewhere. She is a graduate of the University of Victoria's writing program and the Dungeon Master for her D&D campaign.