Finding the Form with Ami Sands Brodoff
My mother hadn't been feeling well.  She'd developed a throat-clearing tic that seemed to come out of nowhere.  We were all worried.
After a battery of tests, it emerged that mom had lung cancer.  She'd been a smoker for a long time, but had quit decades earlier.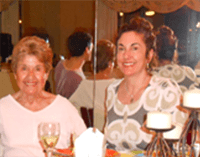 My relationship with my mom, a psychiatrist, had always been fraught and painful. She was a hypercritical woman with lofty expectations for her three children.  It was hard to get her attention, even tougher, her approval. (Her own mother, my grandmother, Florence, had been even more daunting.) Busy, respected, and known in the community, my mom was one of the few professional working mothers in my group of friends, one of a minority of women in her medical school class at New York University.  These were accomplishments I came to admire later on, as she provided me with a role model of a woman with a successful career.
Talking with my mother's doctors, I knew that she did not have long to live. She was a person who did not like things done to her body.  I found out that she had been sexually abused—along with her identical twin sister—by their violin teacher. Even spa days did not appeal to her, let alone surgery, chemotherapy, and radiation.  It was a hard no for further interventions.
Death is long and I felt an urgency to spend as much time with my mom as I could, and to heal our relationship if that was possible.
I visited often, making the six hour trip from Montreal to visit her in her apartment in New York.  We had long talks, meals, a short walk if she could manage it.  I shared feelings with her that I had never dared to share before. It didn't always go over well.  She was a real tough cookie.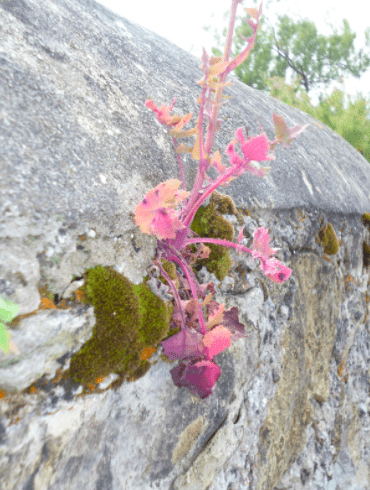 One afternoon during winter, while we were sharing a cup of tea, she told me about a relationship she'd formed with a man who delivered food to her apartment from a small local grocery store.  Apparently, he'd been a pilot.  He'd deliver her meals and then sit with her to chat, sometimes for hours.  They got close.  She told me he was handsome.  She told me he was at least twenty-five years her junior.
This little story glowed bright and got the fiction antennae in my brain buzzing.  I was fascinated!  Mom had a tantalizing secret life even near the end of her life. Though my story in the Winter issue of TNQ, The Sleep of Apples, is transformed through imagination, my mother's story was the seed.
The Sleep of Apples took multiple drafts to get right. Originally, I had alternating points-of-view between Miri and Guy and a great deal of backstory. As a novelist and fiction writer, I am definitely a putter-inner who hones in closer and closer to the heart of my stories which invariably includes a great deal of cutting and distillation. I ultimately decided to focus in on Miri.  The epiphany came when I used the second person, Miri addressing Guy.  This point-of-view provided such an intimate voice. After that, everything came together.  
I gave the eulogy at my mom's funeral and addressed her directly.  I dream of her often and when I dream she is alive. Now that my mom is dead, she is with me all the time.
Ami Sands Brodoff is the award-winning author of three novels and two volumes of stories. Her novel-in-stories, The Sleep of Apples, is forthcoming. Ami is a participating writer in StoryScaping, a new program offering creative writing workshops to teens and seniors in underserved areas of Quebec. Learn more at Amisandsbrodoff.com.