Alanna Marie Scott's Writing Space
I write nomadically, and I write by hand. I carry at least one notebook and at least three pens with me and I write wherever I'm taken by the impulse:
– Hunched like a gargoyle in bed
– Lying on the couch
– Around my food at the dining table
– Sitting on the floor
– On an airplane
– At my desk on my lunch break at work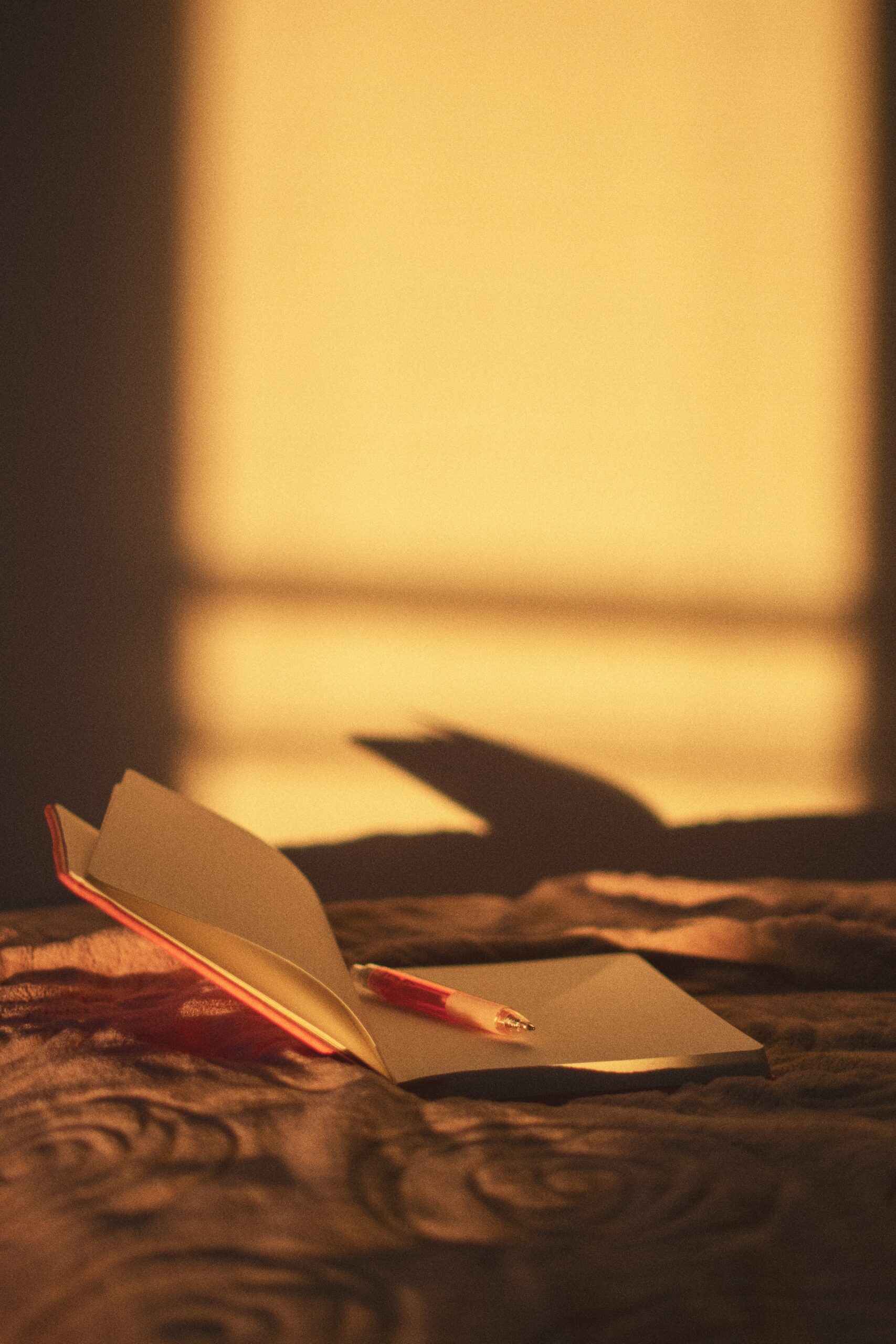 And so on.

As a child I remember writing on the floor, tucked behind my bedroom door, on stapled sheets of lined paper that I hid under the dresser whenever anyone came close. This is characteristic of my writing posture today: hunched, twisted, close to the page. After a back injury a few years ago, for six months I couldn't sit down at all, so I got quite good at writing on a notebook that rested on my stomach while I lay flat in bed.
Keyboards are a tool of revision for me, not one of composition. The most uninterrupted route between my brain and the page has always seemed to be through the glide of ink on paper. There is a silvery callous on the side of my right middle finger where my pen rests. This has liberated me from a desk or a room.
Immediacy is more important than geography, in the end. Follow the idea when it comes. The space, the noise, the people, none of the rest of it matters. Put the words on the page.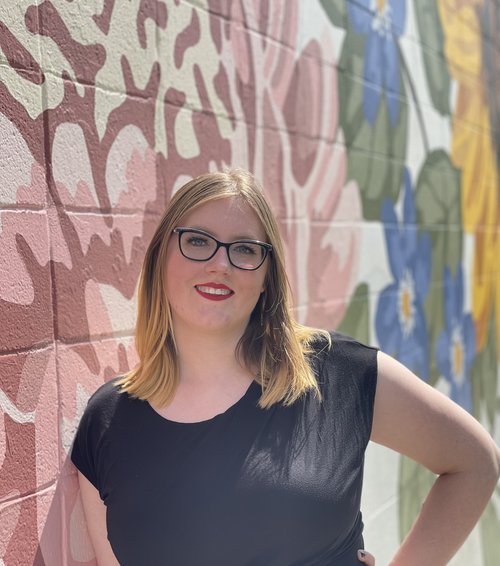 Alanna Marie Scott is a lifelong Torontonian who has lived in Edmonton for almost 10 years. Her work has appeared in Prairie Fire, Grain, The New Quarterly, and elsewhere. She is a graduate of the University of Victoria's writing program and the Dungeon Master for her D&D campaign.