Implicated: In Conversation with Caterina Edwards
TNQ's annual personal essay contest attracts musings on every imaginable topic. (The sheer range—from mermaids to dimmer knobs—restores my faith in human nature.) But what we're looking for in these entries is the deft weave of language, a writerly exploration of a subject that's personal, engaged. We are looking for ideas, and for heart. That harmonious balance is embodied in the work of Edmonton writer, Caterina Edwards. 
—Susan Scott
I love the line on your website: "I have been in the same house for 26 years and with the same husband even longer. And I'm still obsessed with multiple selves and cultures, with private memory and public history, with here and there." Your essay, "Light and Space on the Piazza," redirects attention away from the home sphere, towards public history. Why illegal immigrants, what drew you to the subject?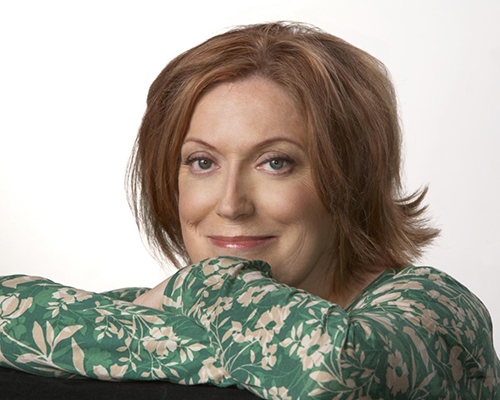 The Moldovan women first caught my attention because they looked out of place in Venice. I wrote an essay a few years ago called "Where the Heart is" on both my belonging and not belonging to that special city. Once the women began talking to me, I discovered their situation connected to several of my ongoing preoccupations: migrancy, caregiving, and the idea of the city. These women were in a precarious position: if they came to the attention of the authorities, they'd be deported. Most Italians tended to view them as a necessary evil: who else was going to care for the old and the sick.  The locals mostly acted as if they weren't there. But the Moldovans dared to make themselves visible. For a couple of hours a day, they took over that piazza. Their resistance to being shut out aroused my curiosity and respect. I literally pushed my way into their circle.
You are primarily a fiction writer and towards the end of the essay we sense a storyline taking shape in your mind's eye. Yet, ultimately, the form you chose for exploring the women's plight was the personal essay. It's a genre that TNQ adores. Please, say more about why you chose this genre.
I share your passion for the personal essay; it is the perfect genre to illuminate the private and the public and the links between the two. A few years ago I realized that the work that spoke to me the most was almost always creative non-fiction. And in my fiction, I tended to shoehorn in history, criticism, quotes, and reflection, which sometimes interfered with the core narrative.  My last book, Finding Rosa, was a work of creative non-fiction, because the subject demanded it. Writing it, I learned non-fiction requires just as much imagination as a novel, though in structure and choice rather than plot or character. An essay can be more difficult to do well than a short story; at least it is for me. In "Light and Space in the Piazza," I included some facts and figures about Moldova in order to give a context to what the women said and to underline the desperation that made them leave their families, especially their children, behind. That kind of information can be boring or jarring. I worked to keep a consistent tone and a smooth narrative.
Switching genres is unwise if you want to establish yourself as a brand, which I'm told a writer should do. I love the challenge of exploring different genres. My previous books include a novel, a play, two novellas, and a collection of short stories. I have also written a radio drama for CBC, while the book I recently finished uses the mystery form. I'm also about to try collaborating on a screenplay.
I did feel my most vulnerable when Finding Rosa was published. I was not only exposing myself and my family to readers, I was questioning the accepted version of historical events during and after the Second World War in the former Yugoslavia. But the risk more than paid off. The response has been the most positive and emotional I have ever received.
You describe yourself as growing up with one language at home, and another "outside." This split must have had a profound influence on your sense of authenticity, your attentiveness to voice. Are you concerned that by trying to give "voice to the voiceless," you may be venturing into the thorny territory of appropriation?
I believe a writer can try to give voice to anyone or anything she wants, but whether it will be authentic or not is a different question. I am often irritated by the stereotyped presentation of Italian characters. Maybe that was one of the reasons I didn't write a short story: I wasn't sure I could do justice to the point-of-view of a twenty-first century Moldovan illegal immigrant. Simply transcribing their words or taking the role of the objective observer also felt wrong, almost voyeuristic. It had to be a personal essay: I was implicated. For four years, I had cared for my mother who suffered from dementia. (That trial by fire is the basis of Finding Rosa.) Hiring a full-time, cheap—affordable—immigrant worker, even if she were illegal, would have been so convenient. But I also felt a link to their position: my mother and her siblings had been refugees, poorly paid and exploited.
The cat's out of the bag with non-fiction, isn't it? Real-life characters often chafe at how they are described by the author. Your essay exposes unflattering prejudices held by some members of your own family. Were you reticent about doing so? Take us through your thought process here.
Luckily, my cousins don't speak or read English. Besides, they wouldn't hide their racist attitudes, which are common in Northeastern Italy and often expressed in the media. Italy is crashing and burning. In such times, those perceived as "other" are targets. So, I had no second thoughts about "outing" family members in this essay. I am concerned about Finding Rosa coming out in Italy next year. I questioned myself while writing it. A reader can tell if a memoirist is writing out of spite and revenge. It is detectable in the prose, as is dishonesty. So I relied on clarity, accuracy, a moderate ruthlessness, and an open heart.
With life writing, often the people you think might be hurt or angry aren't the ones who complain. In Finding Rosa I inadvertently exposed a family secret—and was thanked for doing so. Meanwhile, a long-ago ex-boyfriend took issue with a couple of inoffensive lines.
There's a growing body of critical reception to your work. Where would you place this essay in relation to your writing as a whole? Does it have a certain pride of place now that it joins a distinguished list of Personal Essay contest winners?
I am so pleased the essay won. I didn't know where to send it. I entered not thinking it would win but it might get chosen for publication. More than anything else I have ever worked on, I felt it was my duty to write this essay. I had to get it published for them, for the women who had trusted me. Winning the Edna means more attention and, I hope, more understanding of the experiences of one group of illegal immigrants. Winning has also encouraged me to start another personal essay. Maybe I shouldn't think of myself as primarily a writer of fiction.
In "Light and Space in the Piazza" I look at how various illegal immigrants inhabit the space of the city. That the city is Venice connects this piece to the rest of my writing. I find Venice a useful microcosm for examining such world-wide ills as pollution, immigration, the growing gap between the rich and the poor, and more, especially since the city is so often portrayed through a romantic haze.