"Latencies": An Interview with Emily McKibbon
Emily McKibbon won TNQ's 2014 Edna Staebler Personal Essay Contest with a piece at once delicate, reflective, trenchant. "Latencies" begins with the author looking at a photograph. What is missing from that photograph triggers questions about image and ephemera, erasure and memory—how to love when what is loved goes missing?

The 2014 PE Contest introduced us to Emily, then a student of Ayelet Tsabari's, and to her CNF writing group—a group of emerging writers that has since become important to TNQ for other reasons (see The Back Story series on our blog).

This is we what we do: lean in, and listen.

Please join us. Read Emily's essay here, or in TNQ #132: What Comes to the Surface.
—Susan Scott
Emily, the last we spoke about "Latencies" was the following spring, at the 2015 National Magazine Awards gala in downtown Toronto. You were shortlisted for the prestigious Best New Magazine Writer Award, and your TNQ essay was posted on the NMA website. A lot has happened since then, including the release of this essay in the fall of 2016 as a gorgeous chapbook designed by Karen Schindler (Notes on Photographs, Baseline Press). This one piece has taken you so far—what would you like to say about that journey?
Almost three years out from writing this essay, I can say that this journey has been transformative. From when I heard about winning the Edna Staebler Personal Essay Contest, everything has just felt lucky and unlikely—the TNQ award, the National Magazine Awards, everything. Karen Schindler of Baseline Press contacted me after reading "Latencies" in TNQ, and she was also extraordinarily patient with my rookie fumbling. And she made this beautiful chapbook, with her hands. How many things are lovingly handmade these days? So much care and attention has gone into this one work—my writing group's, Ayelet's, yours, Pamela's, Karen's, the juries of the Edna Staebler PE Contest and the National Magazine Awards. How can I be anything other than completely humbled? Writing might be necessary, but everything else is a privilege.
I don't have it in me to be articulate about this, yet, just grateful.
Let's talk about the back story: where the essay began, why, or how, the narrative threads and concentrated actions around photographs drew you to the essay form rather than, say, poetry or fiction.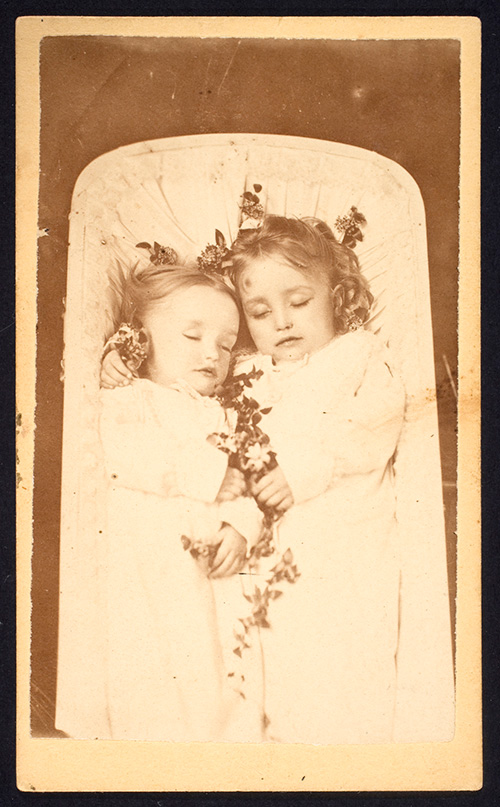 "Latencies" began as a class assignment for Ayelet Tsabari's introduction to creative non-fiction at the School for Continuing Studies at the University of Toronto. I hadn't thought to tell this story—I was writing an essay comparing my regional curatorial practice to grassroots wrestling—but it was February and I didn't want to do the legwork for the wrestling piece. "Latencies" became an essay by necessity, but the format allowed me to process some things I had been thinking about for a while and make sense of them in a way that felt balanced. I needed ample freedom to reflect, which is what the personal essay does really well.
I like essays because they allow the writer to be really scenic, emotional, vulnerable, funny, and analytical within a pretty tight frame. There's a whole section in "Latencies" which is pure supposition—about the photographer taking the portrait I later encountered—I've gone back and forth on this. Was that a rookie mistake? If yes, I hope I make more of them. I love that weird little unself-conscious aside.
Essays have this reputation for being stringently styled and highly polished, but they're unruly little beasties. I think poets have more fun than essayists, but essayists can just go raw and real, really get their messy guts out. If I finish an essay feeling sick with terror but also wildly triumphant, that's my sweet spot.
Tell us how you came to writing, and to the essay genre, in particular. Are there essayists you admire? Is there anyone in particular whom you look to for guidance, inspiration?
I've always loved essayists. My father used to read Annie Dillard, and when I was in high school I stole her books from him. I was reading David Sedaris and David Rakoff at the time, and then I found Rebecca Solnit and Joan Didion. And in grad school, I read endless Susan Sontag. Now I can't go a day without Maggie Nelson. I'm just reading Chris Kraus' I Love Dick for the first time, and a minute apart from it feels like a minute wasted.
My relationship to writing is convoluted. I spent a long time writing secretly—fake missed connections on Craigslist and exhaustive penpalling—but after graduate school and a few years working as a curator, my writing was awful, stiff, and formal. I enrolled in Ayelet's writing class to unstick myself, and my life has completely changed. It all feels a bit charmed, until I remember all those harmful years of silencing.
(For a better description of this, see Claire Vaye Watkin's "On Pandering," with a particular emphasis on the heartbreaking section: Watching Boys Do Stuff)
I'm still kind of writing secretly. It's taken years to sort out how my writing life and curatorial practice intersect. Writers like Chris Kraus, Maggie Nelson and Hilton Als have opened up a critical space to examine emotion and vulnerability, and now I'm opening up to my colleagues and mentors about this part of my life. It's an incomplete project, but I finally feel like I can justify my deep emotional response to art and visual culture as a rigorous but parallel connoisseurship. And that comes from writing, and from the wide reading that writing requires. 
What drew you to The New Quarterly as a potential home for this particular work?
Ayelet recommended a couple of places to submit "Latencies." I chose The New Quarterly because it felt right—in the very first sentence of your mandate, you state that you nurture emerging writers alongside well-established writers, and that was important. It was really nerve-wracking sending something in, but there was something about this contest (and the spirit of Edna Staebler) that was welcoming. "Latencies" has never been a comfortable piece for me, but working with everyone at TNQ has been so easy. I very quickly learned that TNQ is the centre of a wonderful community, and one that has been very welcoming to me and some of my other emerging writer friends.
Once the essay became "award-winning," did your relationship to it change in any way? I'm interested in the enduring power of a work—not only how it resonates with readers but how it still informs the writer, has a hold on the creator's own imagination.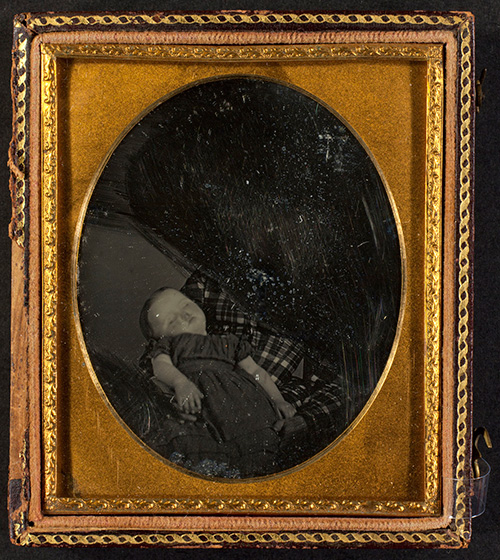 Winning that award really froze that piece in time. Everything I write I feel I could revise at any time—this piece, it's done. It's not what I would write now, but it's done. I'm surprised by it, still. For my chapbook, I wrote a companion piece, also about photography. I haven't finished writing about photography, not even remotely.
One of the really wonderful things about the past couple of years has been listening to other writers talk about their non-fiction work. An essay is never just an essay, award-winning or not, and as a writer you have to live with its repercussions. "Latencies" is about grief, but the grief isn't really mine: I've put a person I care deeply about under a microscope, capturing him at his most vulnerable moments. Of the two versions that exist of this time of his life, his and mine, only mine has won an award. I'm not sure how I'd feel if the reverse were true. Non-fiction is really, really fraught, and the degree of honesty a good essay requires will complicate any relationship. My reading of creative non-fiction is inflected by this knowledge, and that makes the genre richer. Richer and riskier.
Edna Staebler, our intrepid benefactor after whom the eponymous contest was named, was determined to see Canadian writers supported. Can we tell Edna's ghost what you did with the prize money? Was it earmarked for something special?
I was definitely supported, both body and soul. I bought a new pair of blue jeans and enrolled in Ayelet Tsabari's follow-up class, Creative Non-fiction II. Can class and clothing schmeck? I'd like to think so.
All images are from the Walter Johnson Collection of the George Eastman Museum, and are used with their kind permission.